In the US, the pizza industry's total revenue generated over $46.34 billion in total income two years ago. On a scale of 59% to 41%, there are roughly 75,000 pizza businesses, 41% of which are pizza chains.
Performing accurate calculations is important if you plan to open one yourself. Although starting a pizzeria is pricey, actual expenditures vary depending on the style of pizzeria you choose.
This guide will detail the costs associated with starting your pizza shop. With this information, you will be better prepared to budget for your new business.
What are the Pizza Shop Startup Costs?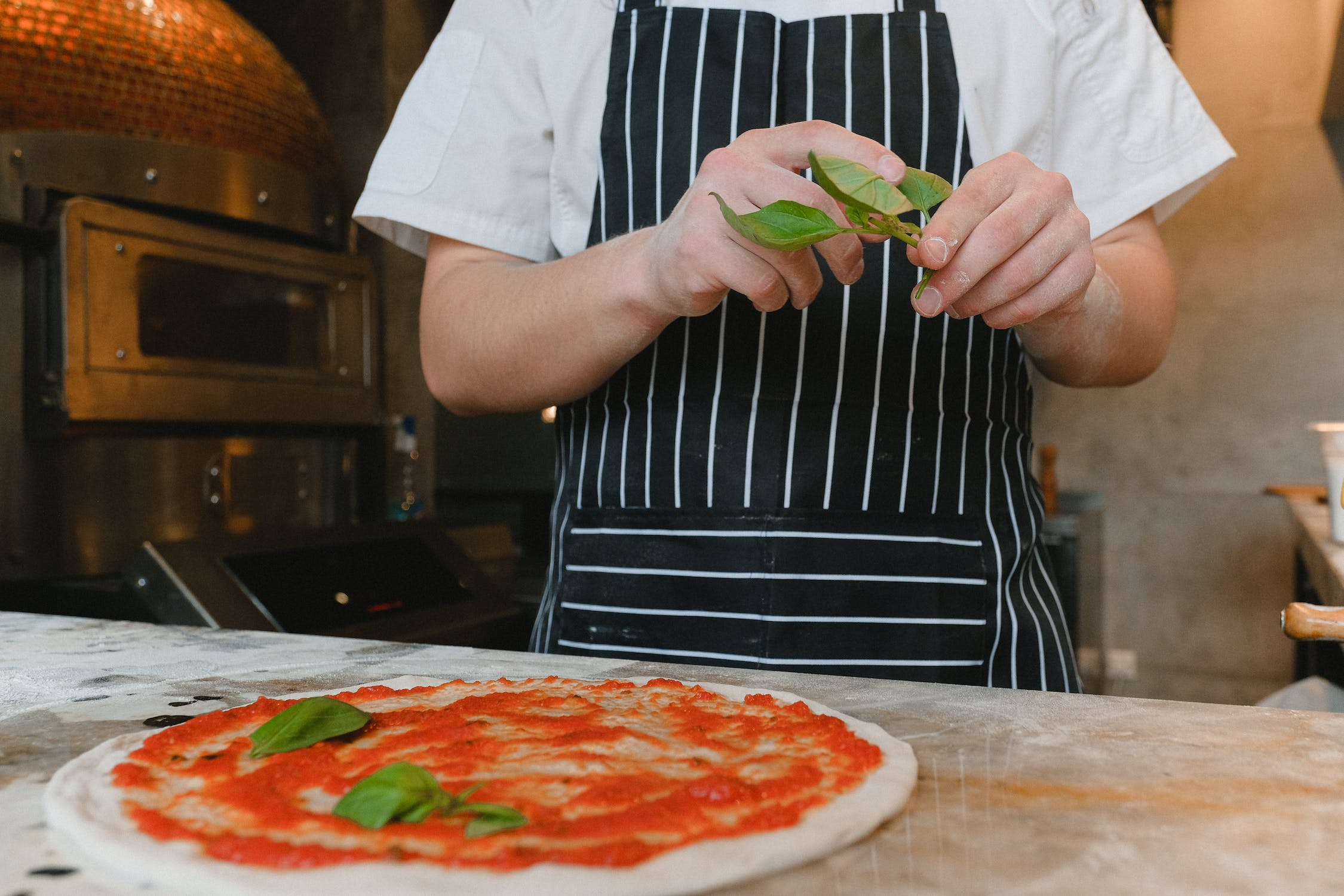 Making your business plan and the subsequent procedures, such as determining the taxes you'll pay and the legal obligations you'll take on, depend on the business entity you choose for your company. Therefore, you must supply this information as you choose your business structure, whether a sole proprietorship, LLC, C corporation, or another.
To successfully estimate the costs, you must consider all the costs involved. For example, starting a pizza shop will cost between $200,000 and $2,000,000, but this cost can reduce if you hire an existing pizza shop and upgrade it.
However, the cost of starting your pizza business will depend on many things. So let's break down the costs of starting a pizza shop.
One-Time Costs
These costs you will only need to pay once when you open a pizza shop, but they won't recur in the future.
1. Kitchen Equipment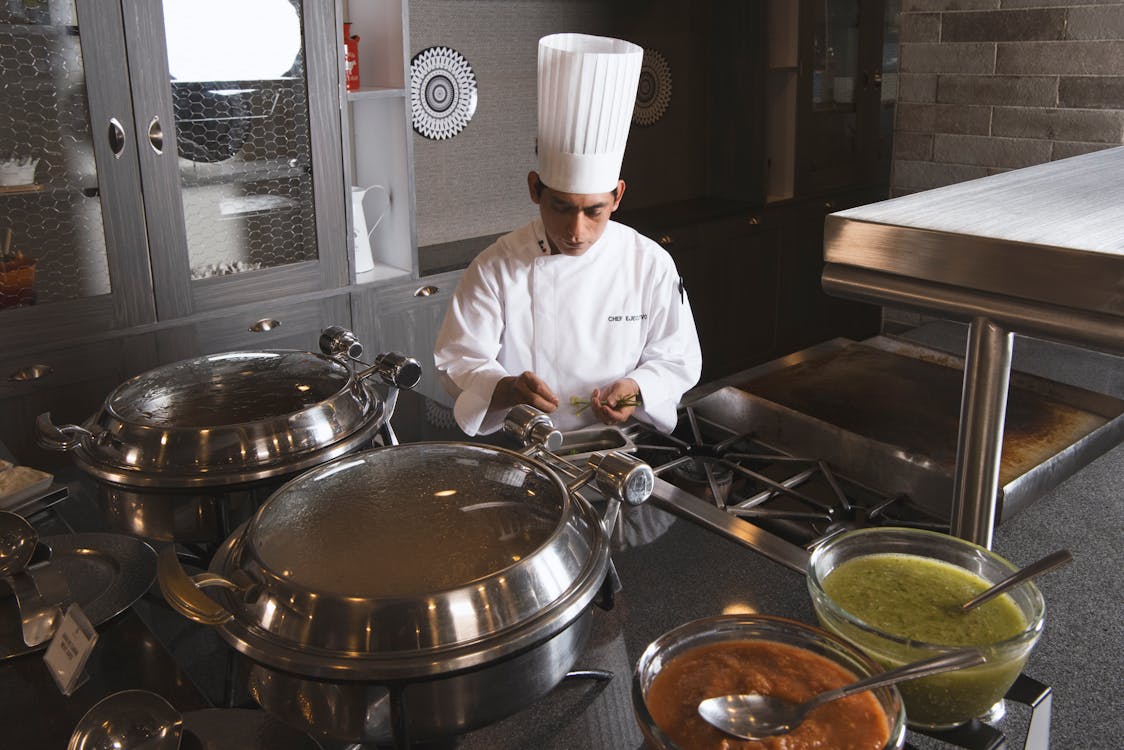 Equipment costs are one of the highest start-up costs for any pizza shop, depending on the brand and quality you choose.
Some of the essential equipment required include:
The advantage of equipment costs is that you can purchase second-hand equipment that significantly minimizes your initial costs.
2. Location
The cost to open a pizza shop in your location may differ depending on the state, city, and also type of property you choose. However, the average cost will range between $100 and $800 per square foot. When considering the location, you should also consider the materials, size, accessibility features, ideas, interior furnishings, and proximity to a large metropolis.
Also, the location costs will differ according to some factors, such as:
Will you invest in or construct a new business structure for your pizza shop? A new business structure will give you the most freedom since you will construct exactly what you want your restaurant to have. Nevertheless, this is the most expensive option.
Alternatively, will you be getting an already existing pizza shop? You will need less equipment to run and operate the business, reducing your general costs. However, this choice offers minimum versatility, and you will have to settle for some things.
If you choose to lease a location to open a pizza shop, expect a lease security deposit that ranges from several thousand dollars to $11,000. Whatever location you decide on for your pizza shop, it needs to be highly visible, easily accessible, and have a lot of foot traffic or, if possible, enough parking.
3. Legal and Processing Fees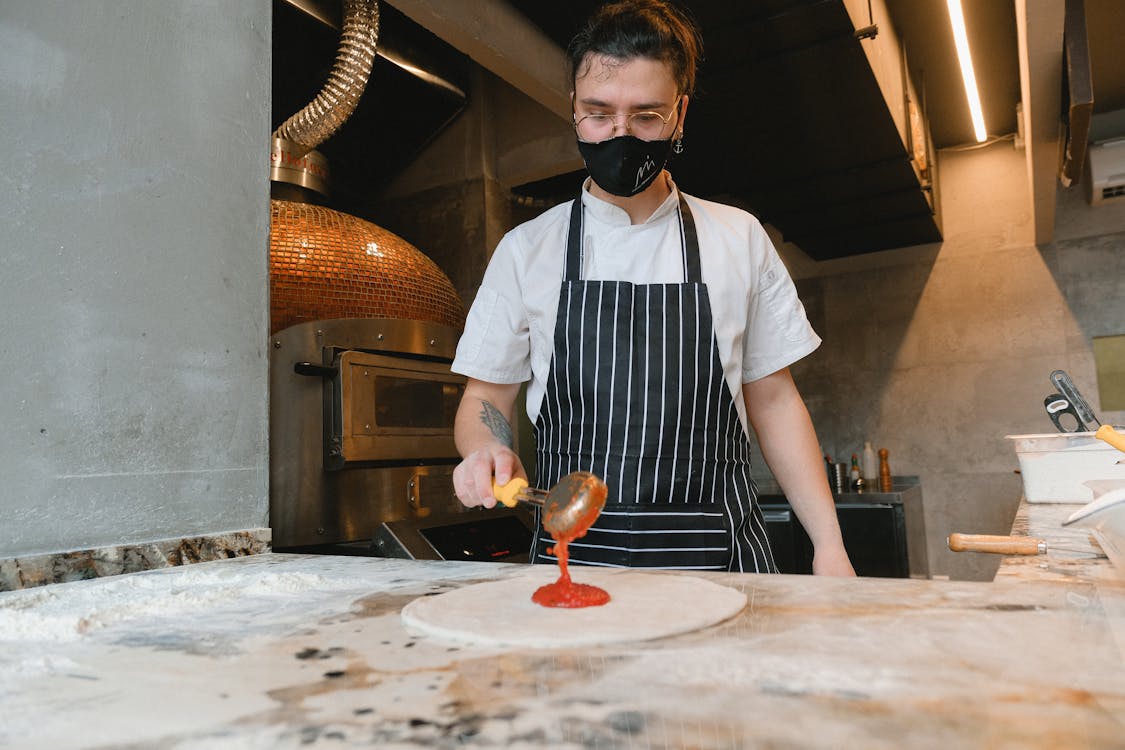 It's also necessary to hire a lawyer to review your contracts and ensure your pizza business is legally compliant and does not incur unnecessary liabilities. This means legal fees, which will add to the high upfront costs but will help your pizza restaurant in the long run by avoiding any issues.
Also, to protect your business from liability and get access to business banking services, you should open a separate business bank account for your pizza shop.
4. Lease Security Deposit or Loan Down Payment
Buying a location for your restaurant would be one of your biggest expenses. However, suppose you want to buy the property outright. In that case, you must put down a minimum of 10% of the total property value to qualify for a small business loan supported by the Small Business Administration (SBA).
Although real estate costs vary greatly depending on where you reside, a good location is crucial for pizza shops. Your pizza shop can suffer in the long run if you choose a lousy location because it is less expensive. A down payment ranges from $12,500 to $40,000 for loans.
To save on security deposit costs, you can:
Purchase a food truck instead of purchasing a new business structure or constructing it
Utilize a ghost kitchen to garner a following and save money before you commit to a physical site
Rent some space in a food hall first to try out your restaurant concept since renting a space will be cheaper than leasing.
Start with maybe a few booths in your sit-down pizza shop.
5. Online Ordering Systems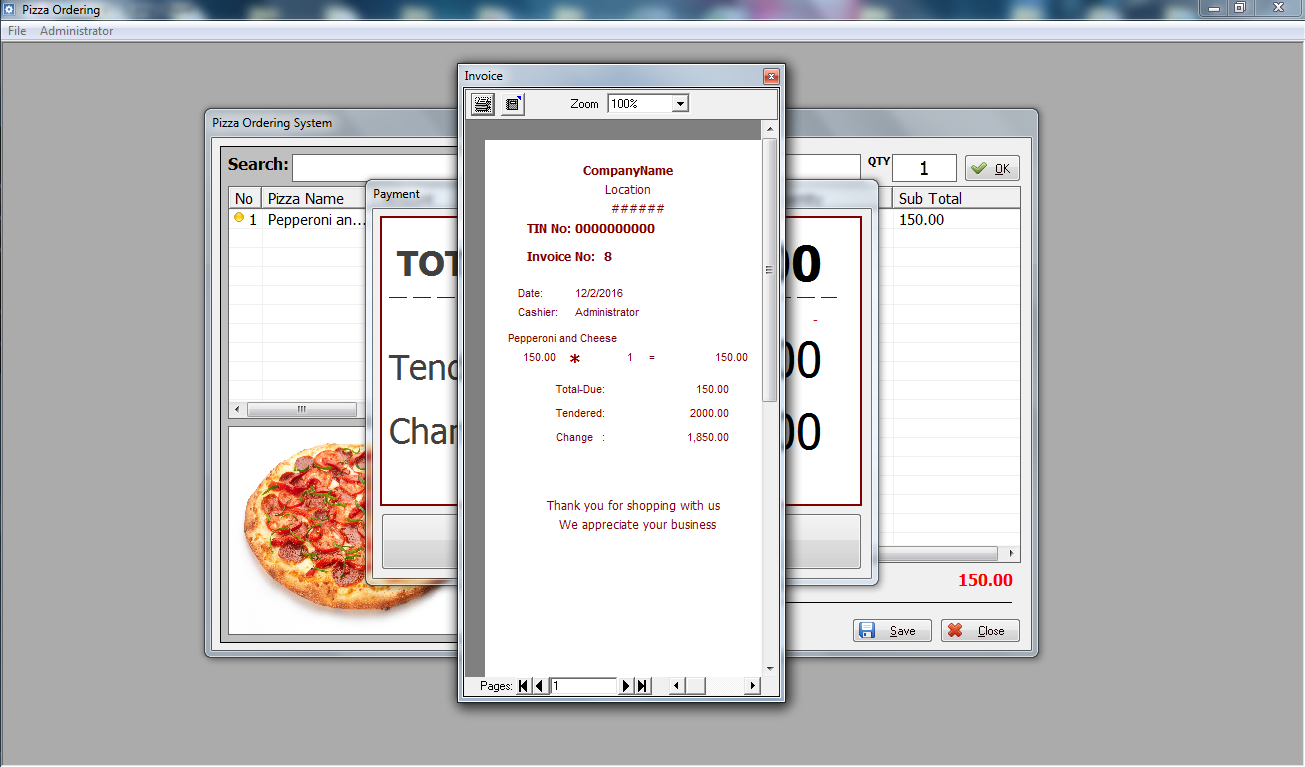 Image Credit: inettutor.com
You will also have to choose a point of sale (POS) system which allows you to keep tabs on orders and inventory and collect your payments. Opt for a POS with special functionalities for pizzerias, like the type that can account for toppings and increase the delivery volume.
A point-of-sale system will benefit your company in several ways. In addition to expediting the ordering process, point-of-sale technology can help with additional duties, including sales reporting, personnel administration, and inventory management.
In your POS package, it is advised that you add front-of-house stations with touchscreen monitors, receipt printers, and credit card readers. Back-of-the-house equipment includes things like cooking displays and ticket printers.
In Toast POS systems, mobile capabilities like tableside ordering and payment are available, helping streamline processes and save staff members' time. A POS system will cost between $12,500 and $20,000.
If you want to save on POS system costs, you should:
Compare the quotes from different POS system suppliers to find the most affordable plan for your pizza shop
Always try to bargain when purchasing a point-of-sale system and ask if the seller offers complimentary training sessions.
Opt for conservative because even though your POS system package can include various features and extras, choosing a straightforward system will ultimately cost less. You can always increase the size of your bundle in the future.
6. Tableware, Tables, and Furniture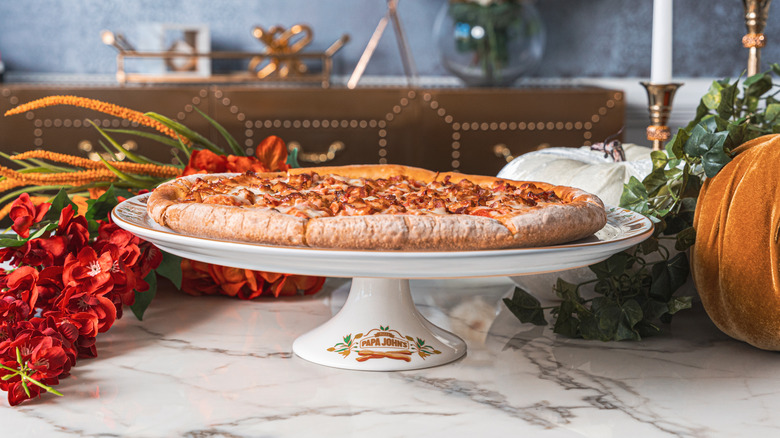 Image Credit: mashed.com
Your pizza shop's concept greatly impacts how much money you spend on furniture and serving pieces. If you're planning to open a posh restaurant with a complex menu, you'll unquestionably want to invest in upscale furniture and fine china plates.
Comparatively, your furniture and dinnerware will probably be less expensive if you stick to a simple menu and a more relaxed style. In both scenarios, you'll require enough flatware, glasses, and tableware to serve every visitor during your busiest shift. Other furnishings and services cost between $20,000 to $80,000. However, that will change according to your business plan.
To save on tableware and furniture costs, you should:
Opt for visually appealing tabletops instead of tablecloths which will reduce your budget from minimum water use, and your environment will benefit from minimized water consumption
Watch for businesses that are about to close their doors. You might get a good deal on fixtures and dinnerware if you approach several business owners ready to liquidate their inventory.
Shop for all restaurant furniture and tableware from one convenient location.
7. Disabled Persons's's Accessibility
You must factor in the cost of an accessible ramp and a disabled patron's bathroom if you operate a sit-down restaurant. You'll have to pay an additional $30,000 for that. However, when you first operate a takeout-only restaurant, you won't have to worry about these costs.
Recurring And Ongoing Costs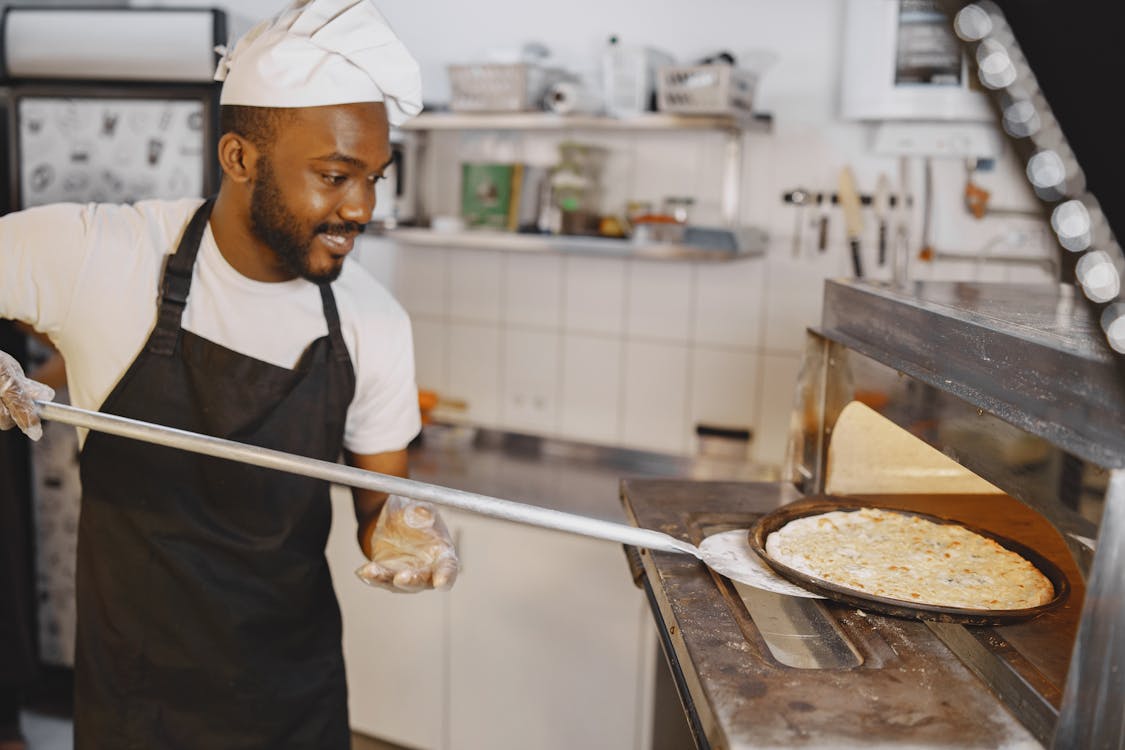 Recurring costs are important when you want the best estimate for a pizza shop.
1. Mortgage Payments or Monthly Lease
These costs will vary depending on the location, deal, and negotiation skills. You will spend about $2,000 to $12,000 for space only, but you will also need to pay taxes on the building when you decide to purchase the property. If you choose to lease, it will limit the years you can stay, but you can negotiate on renewing your deal.
2. Food and Beverage Expenses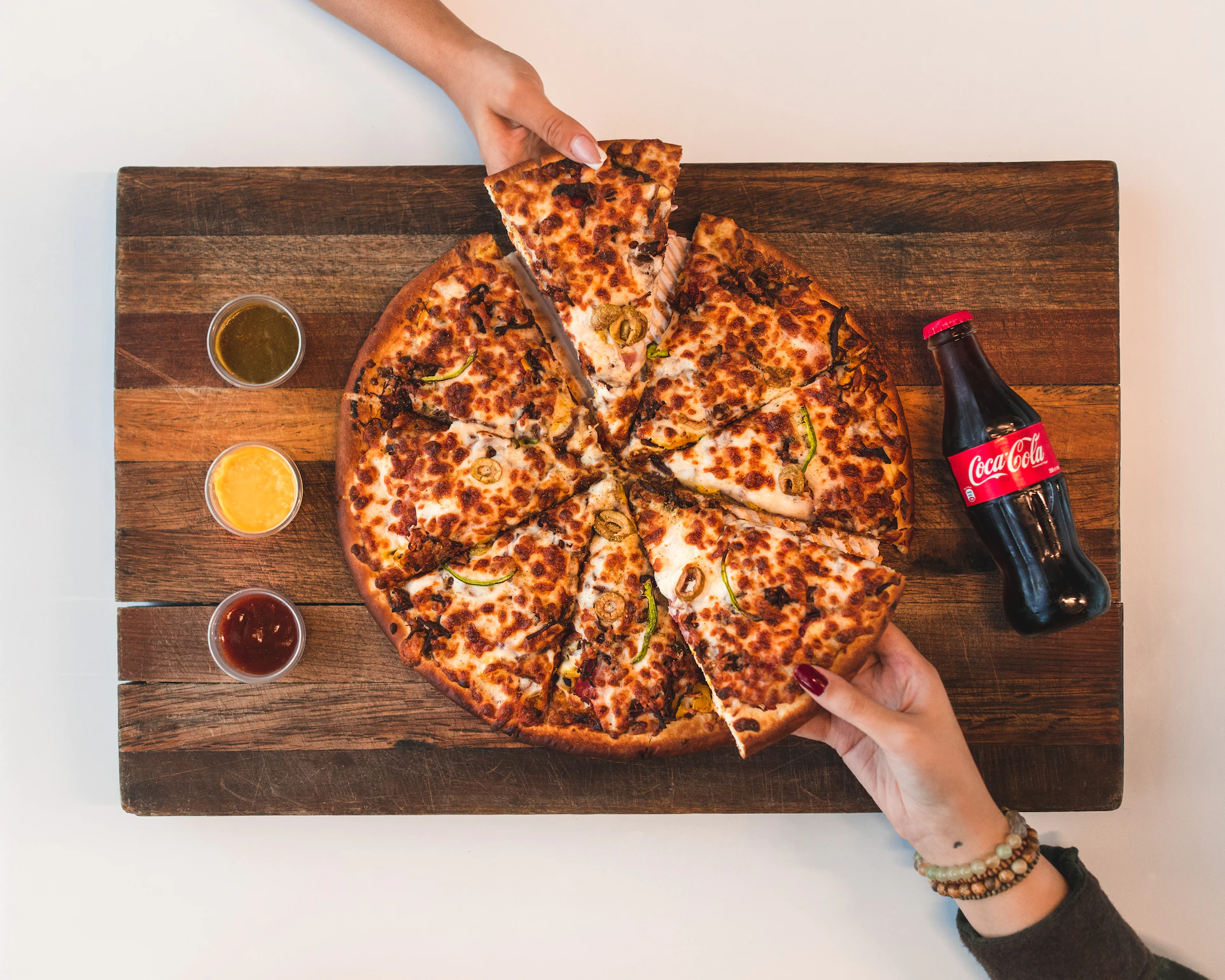 The food costs will vary depending on the restaurant type and your menu. If you are planning on adding gluten-free or vegan options, you should increase your budget for food costs.
In addition, most pizza shops also sell supplemental menu items such as desserts, salads, extra cheese, and pasta, which you might also want to add. Although the food cost varies depending on the menu offerings and size, have a budget of about $30,000-$50,000 to cater for your initial food costs.
If you want to save on food costs, you should:
Purchase in bulk when it comes to non-perishable goods, which will save you money
Test the menu items and weigh every ingredient to ensure you know how much of every item you will need, and this will help you make a precise prediction.
3. Employee Salaries
When calculating the costs of opening a pizza shop, you will also need to factor in the staff payments. You will need to know the expected labor costs and the type of staff you will need, from prep cooks, cooks, servers, and dishwashers to line cooks and servers if you plan to have a sit-down pizzeria.
You will also need to consider how many team members you will need to join you before your grand opening, like hiring a manager and how much you will need to pay them.
To save on employee salaries and wages, you should:
Hire only the number of personnel you need rather than all of them at once. You don't need to hire your entire crew now if you have six months till your grand opening. The money you must pay out in salaries will decrease.
Put off paying themselves until the company starts to turn a profit.
4. Insurance, Permits, and Licenses
To operate your pizza shop legally, you will need to have business licenses such as a food service license, compliance permits, health, small business insurance, ADA (Americans with Disabilities Act Standards) compliance, and also pay any applicable fees. The applicable fees could vary from state to state, and they may total $1000 but ensure you do your market research well.
You should begin working on this stage as soon as possible because it can take some time. Depending on where you live and whether you live in a quota or non-quota state, liquor permits, in particular, might be unreasonably expensive.
In quota states, licenses are only granted to a small number of applicants, which can dramatically raise costs. In an emergency or a period of decreased sales, you should also set aside money and contingency funds to cover at least six months of downtime.
The cost of a business license will range from $50 to $400
The cost of a food service license will range between $100 and $1,000
The cost of a liquor license will be between $300 to $400,000
The certificate of Occupancy cost is $100.
A health permit costs $50-$1000, a sign permit costs $20-$50, and business insurance costs $1000-$10,000 each year
5. Utilities
These are costs for water, phone, gas, internet, electricity, and trash removal, which will cost you about $2,500. Generally, a pizza restaurant will spend about $2.90 per square foot for electricity and $0.85 for gas. Nevertheless, this varies from region to region but should cost about $6,500 to $15,000 per year.
6. Marketing and Advertising
Marketing is a major factor in the costs of starting a pizza shop and will vary depending on whether you choose to hire an agency or opt for a DIY route. There are various ways to advertise your pizzeria, from more traditional techniques like broadcasting, newspapers, magazines, and radio to more modern channels like the internet. Although social media is the most widely used and least expensive choice, expenses can rise once you include targeted marketing.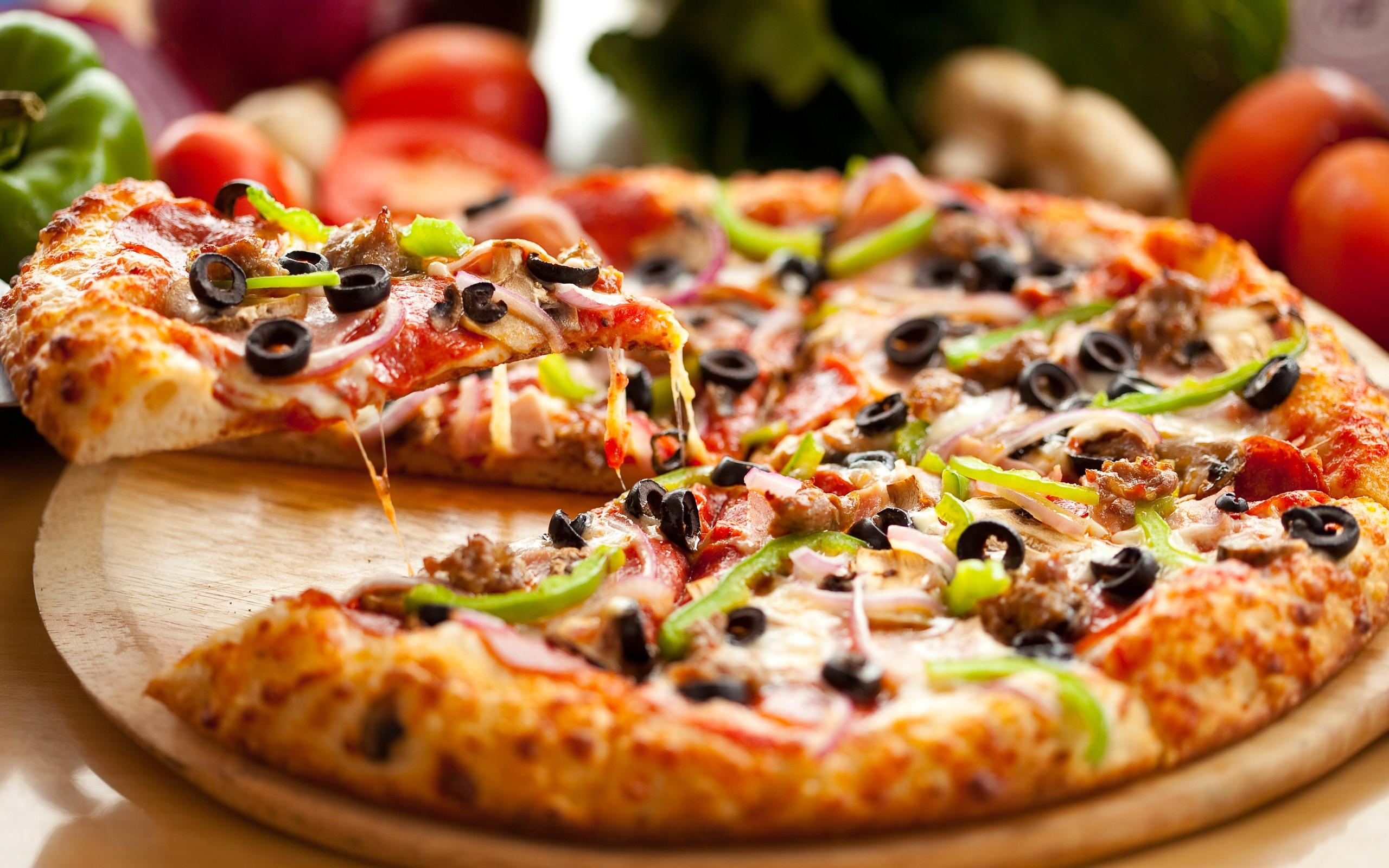 On the other hand, public relations firms may give you access to more social media platforms and channels for advertising, but their services are the most expensive. However, remember that promoting your pizzeria is an ongoing activity, so set aside money for it. In the long run, the initial marketing for your pizza business will not be enough, so you will need to advertise your pizza shop continuously.
When starting, you can channel about 2% and 3% of your sales to your marketing budget to keep your customers coming. Then, as you continue, you can add to about 10%-12% of your sales if you want larger brand awareness or are working with an agency.
To save on marketing costs, you should:
Take advantage of the free advertising options on social media sites like Twitter and Instagram
Create a listing for your restaurant on Google My Business, where you can publish all of your company's essential information, including your location, business hours, and website, for free
7. Miscellaneous Expenses
You should set some money away, as unforeseen costs can always arise. Otherwise, unplanned equipment repairs could interrupt your pizza business' operations and bring you a lot of problems.
Conclusion on How Much Does it Cost to Start a Pizza Shop
When you think that about 93% of Americans eat pizza at least once every month, you understand why pizza shops are among the most popular eateries in the US. Opening a pizza shop can be lucrative, especially if you have a strategic business plan and have done your research properly.
A market analysis should be part of your business strategy for your pizza shop, and it entails looking into what other pizza shops in your area are doing to succeed. You should also consider how you may set your pizza shop apart from the competition. For example, will it be your specific toppings, quick delivery, or special sauce? We hope this read will kickstart your journey to open a pizza shop.