There has been hype about Italian food and real Italian pizza for a while. As a pizza enthusiast who likes sampling the different types of pizza, you might wonder if you have eaten real Italian pizza and how to make it. Have you? With many variations of pizza in the world, the real Italian pizza recipe can be difficult to find.
For many years, pizza has been a common street dish in Italy. However, the first authentic Italian pizza to become viral was created in 1889 by Raffaele Esposito, a pizza maker from Naples, and dubbed the Margherita pizza in honor of Queen Margherita and King Umberto I of Savoy, who had just visited Naples.
To try out real Italian pizza, you must know what makes it exceptional and what it comprises. Below we have expounded on this in detail.
What Is a Real, Authentic Italian Pizza?
Image Credits: timeoutdubai.com
Making authentic Italian pizza is an art and what makes them unique is that they don't need to add artificial flavors. This is why they feel healthy and fresh to eat.
For an authentic Italian pizza, you won't need to combine the sauce and toppings with being cooked together, then layer the sauce over the crust. It should be cooked in a wood-fired oven, and any pizzeria should have it.
The Italian flag's colors, green basil, red tomato sauce, and white mozzarella, were combined on this pizza. Aside from them, a perfect Italian pizza lacked meat and other artificial flavors.
Since then, Naples-style pizza, what we now refer to as authentic Italian pizza, has become the norm. The remaining represents all the modifications this delicious pizza has undergone over time and space.
What Are the Main Ingredients of Authentic Italian Pizza?
Not all pizzas are equal, and of course, the real authentic Italian pizza has primary ingredients, and they include:
Mozzarella cheese
Baking powder
Flour
Tomato Sauce
Green Pepper
Chili Flakes
Yeast
Water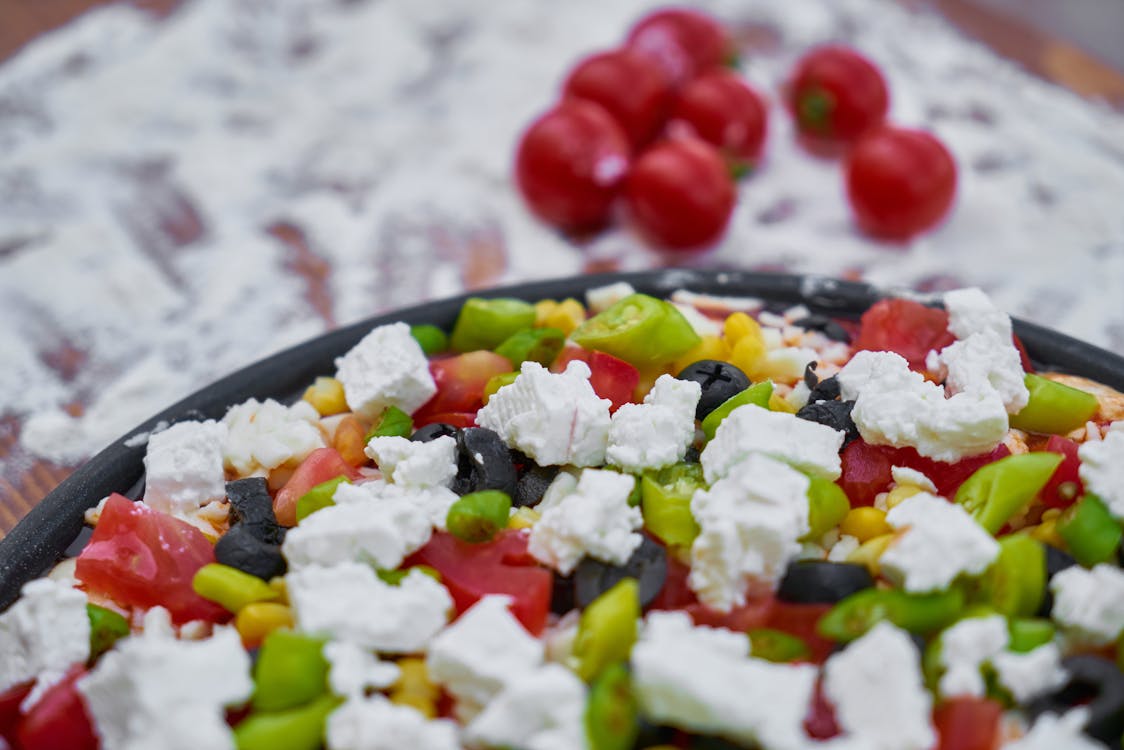 However, for a true Italian pizza, you will need to add classic Italian ingredients such as:
Anchovies
Italian Sausage
Black Olives
Provolone
Proscuitto San Daniele
Fresh Basil leaves for toppings
Salami
Artichokes
What Makes Real Italian Pizza Unique?
Image Credits: theculturetrip.com
Preparing authentic Italian pizza is remarkably similar to making regular pizza. Nevertheless, you must be careful when preparing the three main components, or you will need to do everything from scratch. Below are the main components of a Neapolitan pizza recipe:
1. Dough
To make a perfectly authentic Italian pizza dough, you must observe all the details of the best recipe. Authentic Italian pizzas come with a thin base and a crispy crust, and experts use the best 00 flour to make the pizza dough since it's easy to use this flour to create a thin pizza base.
The pizza dough of this authentic Neapolitan pizza will include salt, yeast, water, and flour; apart from these, an authentic Italian pizza recipe will not have any artificial flavors.
2. Sauce
Pizza sauce is among the main ingredients in every pizza recipe. However, unlike other pizzas, an authentic Italian-style pizza uses tomato sauce from San Marzano tomatoes.
Also, the sauce is cooked separately and not with the other toppings meaning they remain chilled and fresh on top of the pizza crust. Some Italian pizza versions will serve it with no sauce, known as Bianca, and lightly douse it with olive oil instead.
These tomatoes are an essential part of every Italian kitchen; no matter the recipe, authentic Italian pizzas use these tomatoes to make the pizza sauce.
3. Toppings
Real Italian pizza toppings are unique in terms of their look, flavor, and texture. In addition, they give the Italian pizzas a beautiful finishing look and set them apart from mimics and recreations.
For an authentic Italian pizza, three fresh ingredients are used for pizza toppings:
White mozzarella cheese (or buffalo mozzarella cheese)
Green fresh basil leaves
Red tomato sauce
These colors in the traditional Italian pizza symbolize the Italian flag.
All the reasons above make an authentic Italian pizza, and it doesn't matter which pizza recipe you will use as you will find all the above characteristics in them.
Tips to Make the Best Real Italian Pizza at Home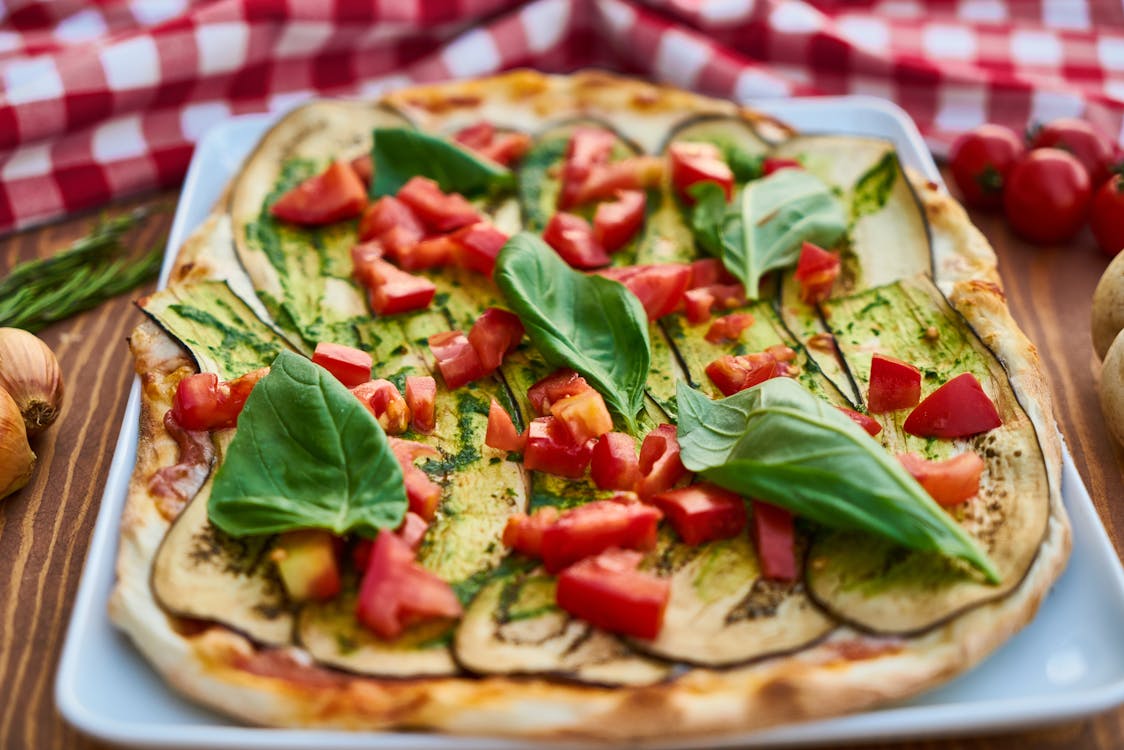 1. Opt for Fresh Yeast
Take the right amount of yeast to fill the pizza dough. It would be a better choice if you could buy fresh yeast for your real Italian pizza. If not, there is not much difference, and you can use active dry yeast.
2. Use Cold Water
For various reasons, experts prefer warm water in many dough-making recipes. But if you're making a Neapolitan pizza, warm water won't cut it. Be sure to use cold water to give your handmade pizza that unrivaled crisp and made-in-Italy flavor.
3. Use 00 Flour
Many experts recommend using 00 flour instead of purchasing ordinary flour because it's the most refined type of flour. It's good for tolerating prolonged proofing and cooking at high temperatures.
If you don't have the 00 flour, you can choose the all-purpose flour, as it will only work if you follow the best pizza dough recipe. However, the pizza won't be as authentic as authentic Italian pizza.
What Makes a Real Italian Pizza Different from Other Pizza Types?
The authentic pizza taste remains unmatched even with different pizza types and techniques. Some changes in modern pizzas are different from the real authentic Italian pizza can be:
Fermentation time is longer
There is a rare use of sourdough starter
Use of controlled temperatures for maturation hydration
The use of an indirect kneading method relies on poolish
Apart from that, real Italian pizza has a different taste than other types, and we have shown the differences below:
1. Real Italian Pizza vs. Canadian
Pizza in Canada also differs from real Italian pizza in a few other ways. However, Famous Canadian pizza employs the same ingredients as real Italian pizza, including tomato sauce and fresh mozzarella cheese.
Canadian pizzas may include ingredients such as pepperoni, mushrooms, and bacon. However, people don't see much difference between US and Canadian pizza.
When comparing them with an Italian-style pizza, there is a big difference in the look, taste, and ingredients; this is why Italians hold the title of the world's best pizza.
2. Real Italian Pizza vs. American Pizza
Image Credit: blogspot.com
Some of their pizza varieties in the US have a thick crust which might sometimes feel like you are eating freshly baked bread. Also, American pizza doesn't use fresh San Marzano tomatoes for its pizza sauce.
Instead, the chefs will incorporate tangy sauce flavors to add a unique flavor to your pizza, so they slow-cook your tomatoes.
Another difference between Real Italian Pizza and American Pizza is how the meat is used. Meat is not necessary for a Neapolitan pizza recipe. There is just one type of meat available in other Italian-style pizza recipes, though.
However, because Americans adore eating meat, their pizzas include a variety of meats. On the other hand, Italians dislike it, despite how tasty it may sound.
What Are Some Authentic Italian Pizza Toppings?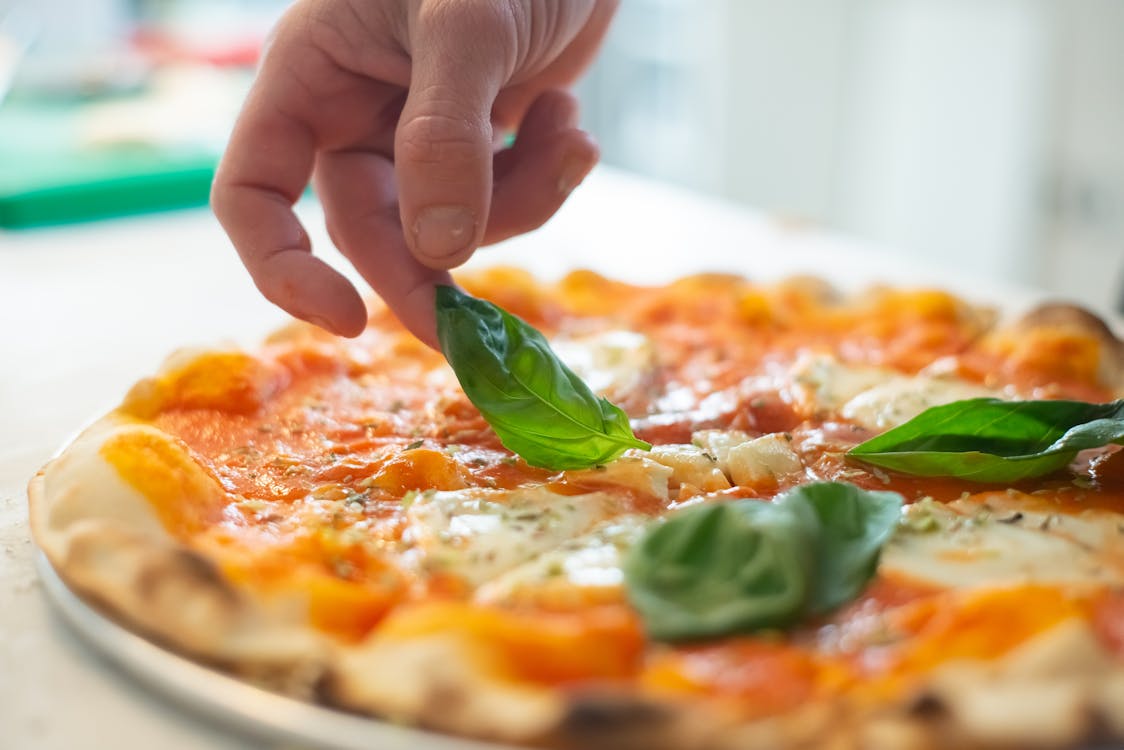 Of course, with most types of pizzas, you can add any type of toppings, but for the exact type, there are specific toppings you should use. There are various types of real Italian pizza toppings, and below are a few of the popular toppings you may see in an Italian pizzeria below:
a). Margherita Pizza Toppings
These basic toppings include a few basil leaves, tomato sauce, and mozzarella cheese, which brings out the colors of an Italian flag, which are green, white, and red.
b). Neapolitan Pizza Toppings
For an authentic Neapolitan pizza, it has pizza with tomatoes from Mount Vesuvius plains and buffalo cheese from the local Italian water buffalo.
c). Romana Pizza Toppings
These are toppings mostly found in the Romana pizza from Rome is more crispy than a Neapolitan-style pizza with a small cornice. The pizza Romana toppings will include anchovies, tomato sauce, and mozzarella.
d). Capricciosa Pizza Toppings
These pizza toppings include mozzarella, olives, tomato sauce, artichokes, and mushrooms. It includes the same ingredients as the Quattro Stagioni (Four Seasons). Apart from Quattro, Stagioni can be put in four different quadrants to represent four seasons.
e). Siciliana Toppings
These Sicilian pizza toppings include olives, tomato sauce, anchovies, mozzarella, and capers.
f). Prosciutto e Funghi (Ham and mushrooms) Toppings
These toppings are mozzarella, tomato sauce, mushrooms, and Prosciutto (dried Italian ham).
g). Quattro Formaggi Toppings
These include four cheese types: Fontina, Mozzarella, Parmigiano, and Gorgonzola. However, some will use Italian and non-Italian cheeses, normally including soft, creamy, blue, and hard cheese.
Conclusion on What Is Real Italian Pizza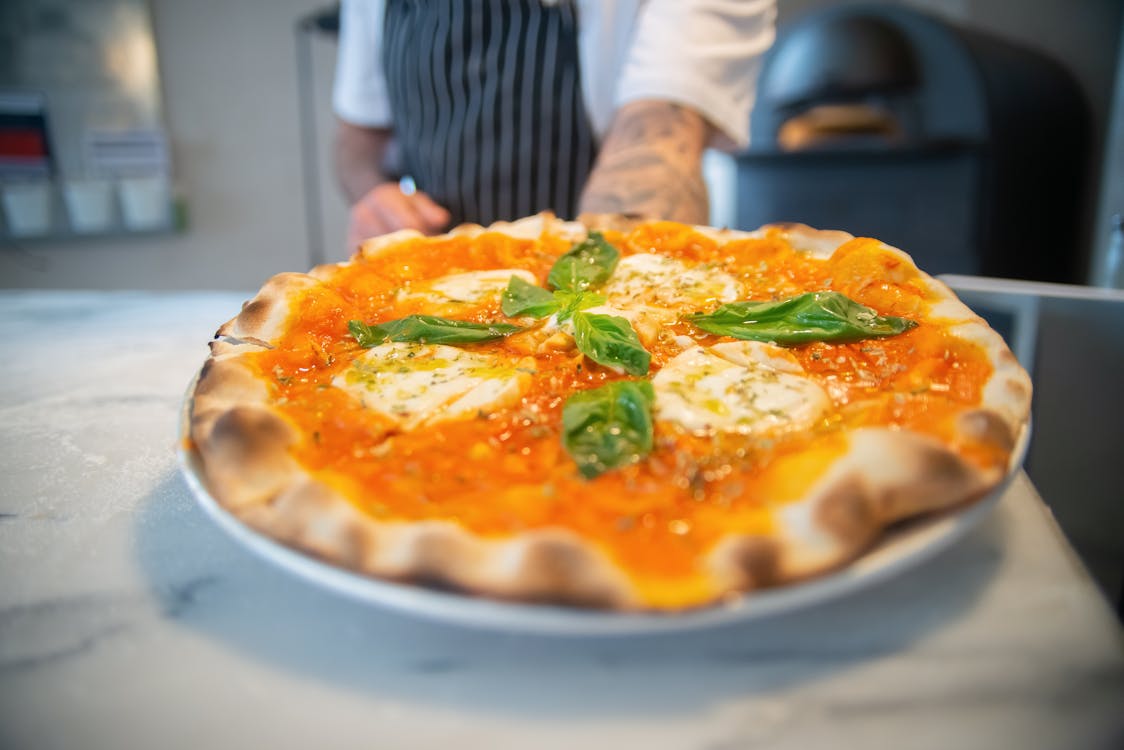 Authentic Italian food, including the pizza, will be mouthwatering and big on its own and can't be compared to any ideas of the meal you may want. We hope this article has helped you discover what a real Italian Pizza is.
Frequently Asked Questions on What is Real Italian Pizza
1. Can you make real Italian pizza in a countertop pizza oven?
A pizza oven is what most people use for making pizzas, and it can work at high temperatures, which makes it one of the easiest options for making real Italian pizzas. You will only need to add extra virgin olive oil and the pizza on a plate and put it in the oven. You should set the time and wait until you get a delicious homemade pizza.
2. Can you make your authentic Italian pizza on your stovetop?
Making a stovetop is another option for people who don't have the best wood-fired pizza oven or a microwave to make their pizza. Nowadays, it's easy to get non-stick pans or cast iron pans which are ideal for making a homemade pizza. You should take your pan, add olive oil and place your pizza to start the cooking process.
However, you cannot make real Italian pizza using a stovetop since it lacks enough temperature needed to make a real Italian-style pizza.
3. Where did the Name of Margherita pizza come from?
Image Credit: thediylighthouse.com
The origin of Margherita pizza is debatable, but there are two hypotheses on how the name came to be. Although there are different opinions on the name, we can all agree on its delicious flavor. The hypotheses include the following:
a. Queen Margherita pizza
The Margherita pizza is credited with getting its name in 1889 when the Italian Queen Margherita of Savoy applauded Raffaele Esposito, the most popular pizza maker in Naples. The Queen's preferred pizza was a tomato, mozzarella, and basil pie, which just so happened to share the same colors as the Italian flag at the time (red, white, and green).
After that, Raffaele gave this pizza the name Margherita in honor of Italy's monarch. If this is the case, Queen Margherita deserves credit for the universal acceptance of pizza that we now take for granted. Furthermore, a common misconception is that Raffaele Esposito is the "godfather" of modern pizza, which is untrue.
b. The Daisy
Margherita is the daisy blossom, and this is how Italians refer to it. Although this isn't an interesting explanation of the name, it's possible that the pizza was named after the flower because of how it looked.
For this traditional pizza, the daisy flower's dazzling white petals are seen in the white mozzarella cheese used to make this pizza.