You know those pizza nights when everyone is ordering pizza, but you cannot find vegan choices? Or when you have a lazy afternoon with no makeup and want vegan pizza delivered to your doorstep? Such situations can have you wondering how to order vegan pizza from your local pizzeria or any pizza chain.
The good news is; most pizzerias have nowadays begun to offer vegan options. Nonetheless, you may wonder what to do when ordering pizza from a joint with limited vegan options. Vegan pizza delivery is difficult, especially because there is more to ordering vegan pizza than simply asking the pizzeria to leave out the cheese.
Worry not; we have compiled a detailed guide on ordering vegan pizza without compromise.
What Is a Vegan Pizza?
A vegan diet entails not eating any animal-based products, including no eating meat, poultry, fish, milk, and eggs. In addition, a vegan strictly sticks to a diet that consists only of fruits, vegetables, nuts, leafy greens, legumes, whole grains, and seeds.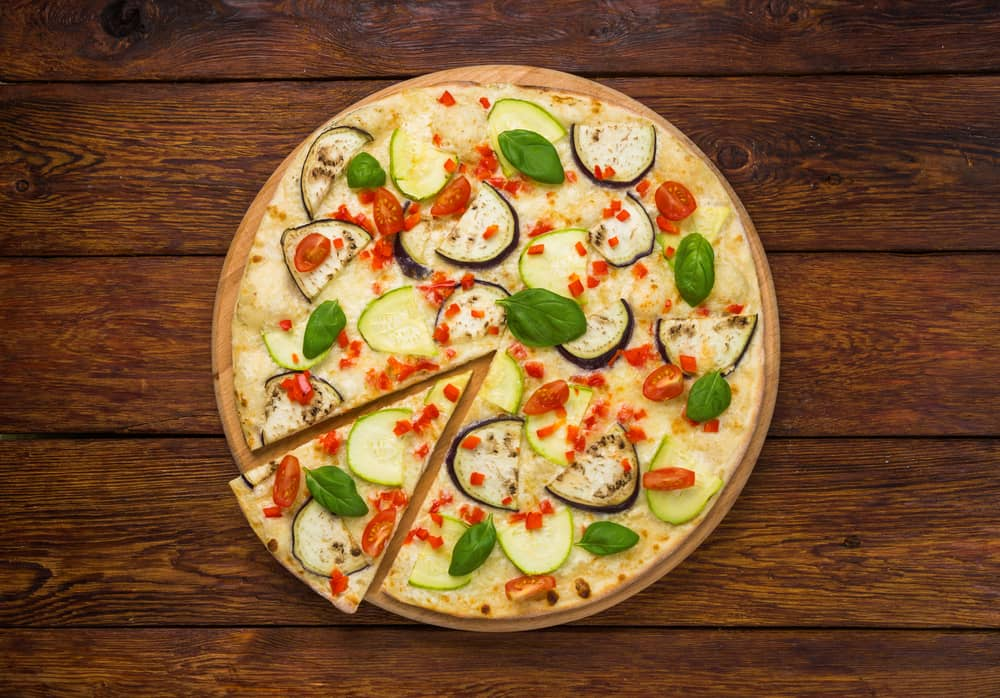 Image Credits: happycow.net
With this understanding, a vegan pizza will have no animal products. A vegan pizza uses only vegan cheese for those who want cheese on their pizza crust. And instead of regular sauce, when you order a vegan pizza, you can ask for robust inspired tomato sauce without milk, garlic sauce, and other vegan options. The toppings on a vegan pizza are strictly plant-based options like diced tomatoes, green peppers, red onions, veggies, and more.
How to Order the Best Vegan Pizza
Finding places that offer vegan-friendly pizza is challenging, especially those with 100% vegan options. Take, for example, the pizza crust. Most crusts contain eggs, milk, or both, whereas a vegan crust should be made plain with water, flour, yeast, and salt. Additionally, some pizza sauces are not vegan-friendly because most contain milk.
Moreover, there are several unbelievably tasty vegan pizza toppings to choose from. The following are a few ways to guarantee that your pizza has vegan products.
a) When Eating Out
If you find yourself dining out, check if the ingredients list is free of animal-based products. In case the ingredients need to be listed, then take time to ask the pizza joint. However, when making inquiries, mention which products you'd like to avoid instead of asking if the pizza is vegan. The reason for being specific in your search is that some individuals may need to know what a vegan diet entails.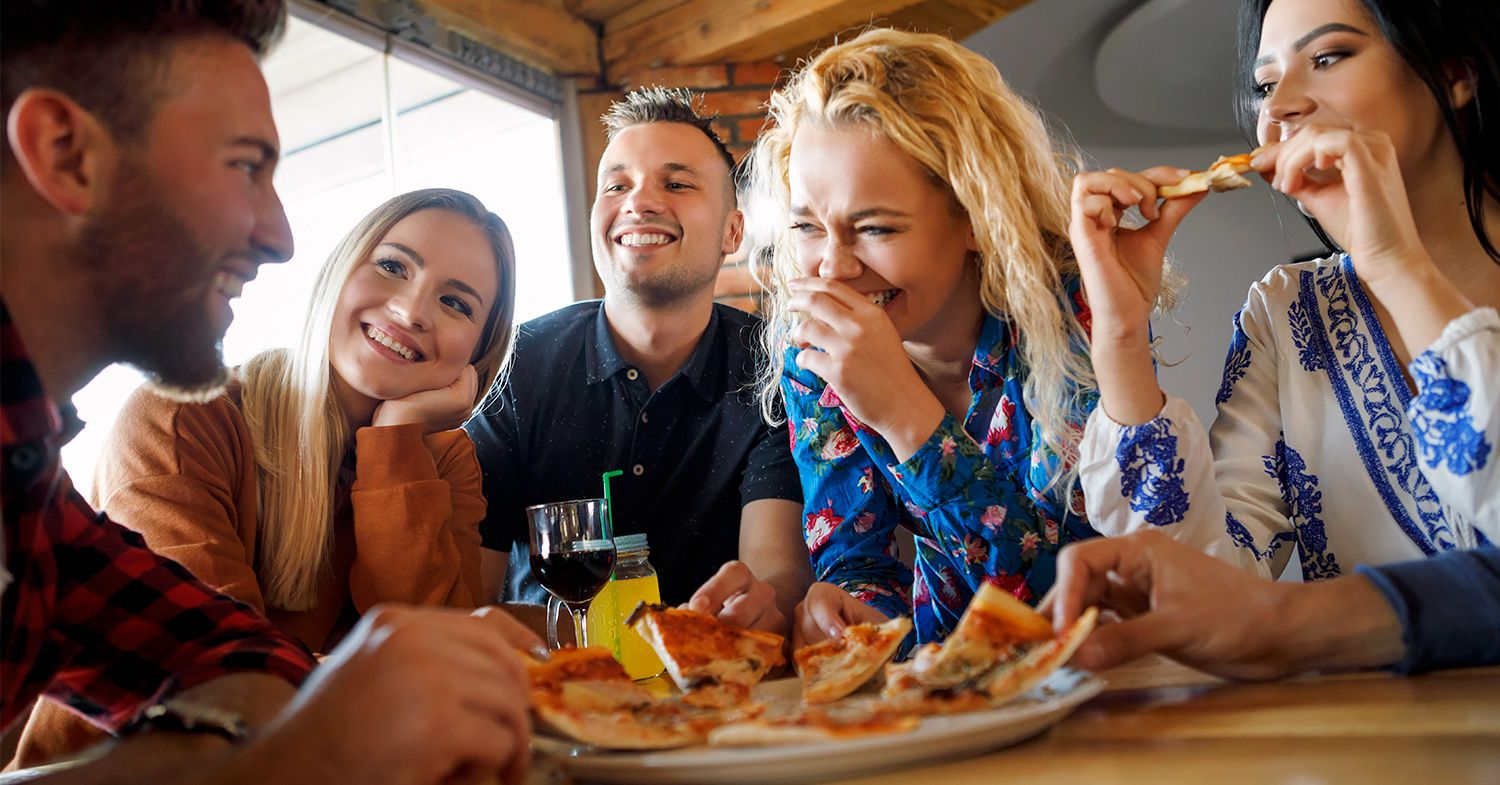 Image Credits: linkedin.com
Luckily, most pizza places embrace vegan options to ensure they cater to the increasing number of people turning to vegan lifestyles. However, if your local pizzeria doesn't label the ingredients, ensure you call and ask, listing the products you'd like excluded.
b) Order Vegan Pizza Online
Ordering pizza online can be tricky, especially if the pizzeria you are ordering from is new to you. It is easy to find yourself with a pizza loaded with animal products. Online orders require more research and familiarity with your local pizzeria.
Here are a few tips you can do to ensure that you order vegan pie:
1. Ditch the Cheese
The safest way to ensure that you are not ordering a pizza with animal products is to avoid cheese completely. The only exceptions are when you are sure that the pizzerias offer vegan cheese. After that, you can order pizza without any cheese, add your vegan cheese, and bake it for a few minutes before enjoying it.
2. Know Your Pizzeria Better
When you decide to live a vegan life, take time to know your local joints better. Understand the quality of what you are ordering and how it aligns with your lifestyle. If it is a new pizzeria, take time to go through their website and understand the nutritional value of their ingredients.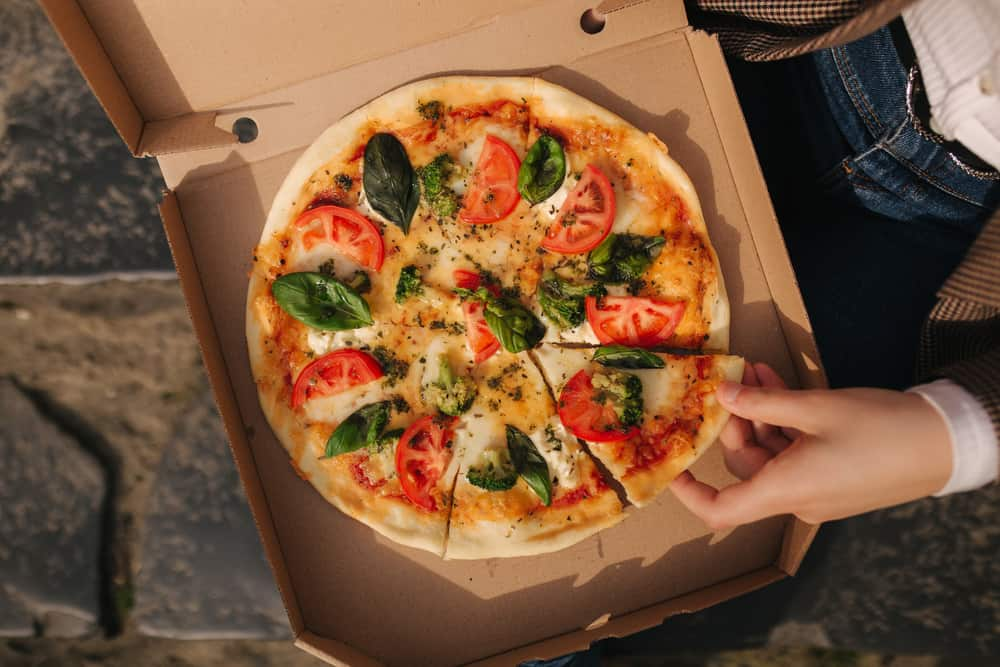 Image Credits: mashed.com
As you seek to understand your pizzeria better, ensure that you look into the pizza crust. Many crusts contain dairy products such as milk, eggs, or both. Pizza sauces are also sometimes made with dairy products like parmesan cheese. Take time to analyze the ingredients used so that you order dairy-free crusts and sauces.
3. Choose Your Toppings
Many pizzerias offer a list of all the vegetables they use and nutritional information for all varieties. Then, depending on the menu items, you can mix things up to create a vegan-friendly pie using different toppings.
Use toppings such as jalapeno peppers, sun-dried tomatoes, spinach, banana peppers, black olives, red onions, mushrooms, diced tomatoes, and more. Vegan pizza doesn't have to be boring; create your pizza by mixing up a variety of veggie toppings.
How to Order Vegan Pizza from the Most Popular Pizza Chains
Going out with friends and family and lucking what to order is no one's cup of tea. So here is a little cheat list of how you can keep ordering vegan, even in some of the most popular pizza chains: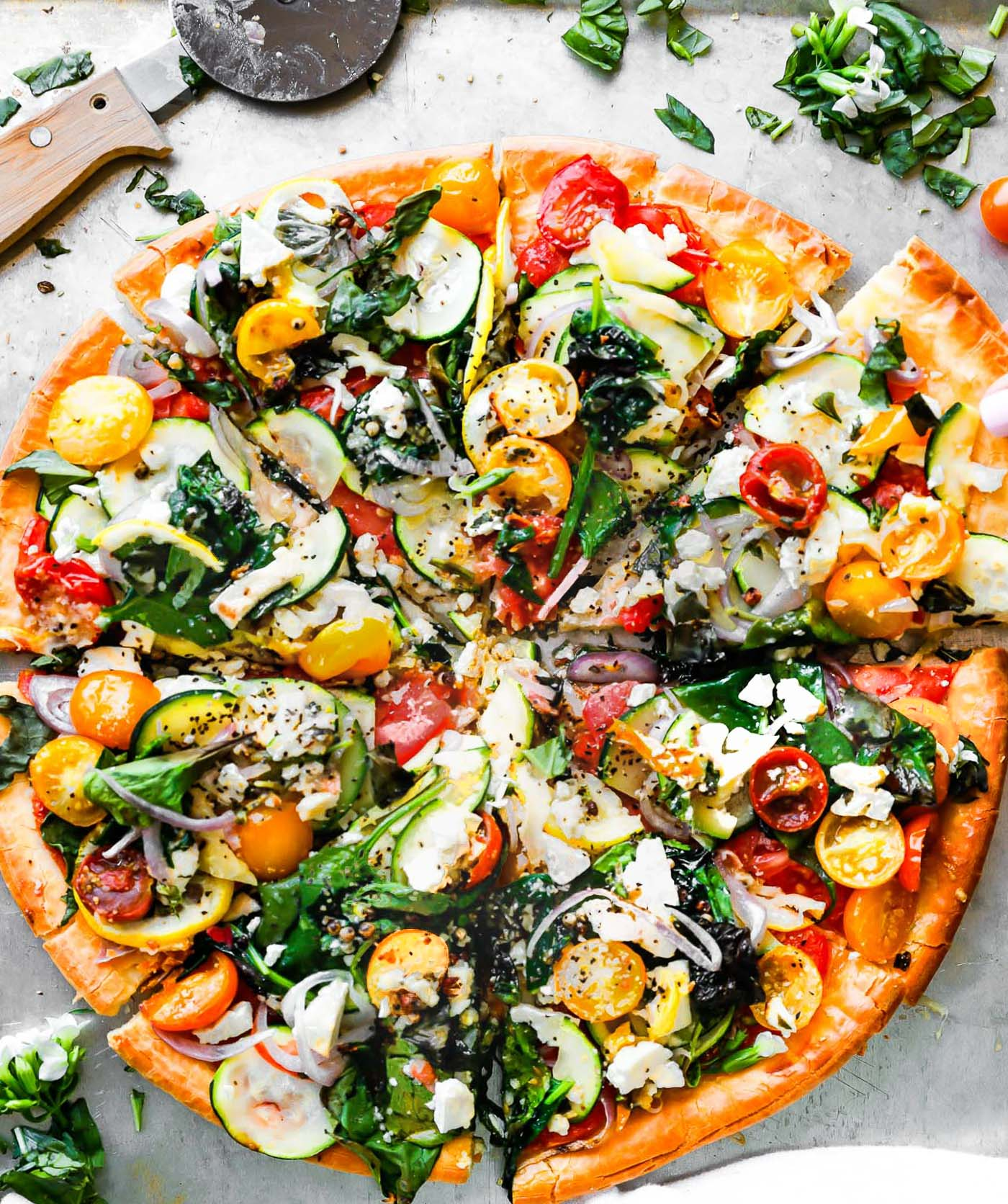 Image Credits: thetastyk.com
1. Domino's
Contrary to what many would like to assume, ordering vegan pizza at Domino's is easy. There are plenty of options on their easy-to-use website that allows you to choose how you want your pizza. Compared to other chains, Domino's offers better room for customizability.
Surprisingly enough, Domino's has many other vegan options, like pasta, sandwich, and salads. All you have to do is be very aware of the menu items when ordering vegan food. Many of the toppings at Domino's, including banana peppers, pineapple, black olives, pepperoncini, green olives, garlic, mushrooms, spinach, onion, and tomatoes, are all purely vegan.
Moreover, you can easily order pizza with your friends by asking for a thin vegan or gluten-free crust. The possibilities are endless at Domino's. This pizza chain is one of the places vegans can dine in and feel completely comfortable because of the variety of options.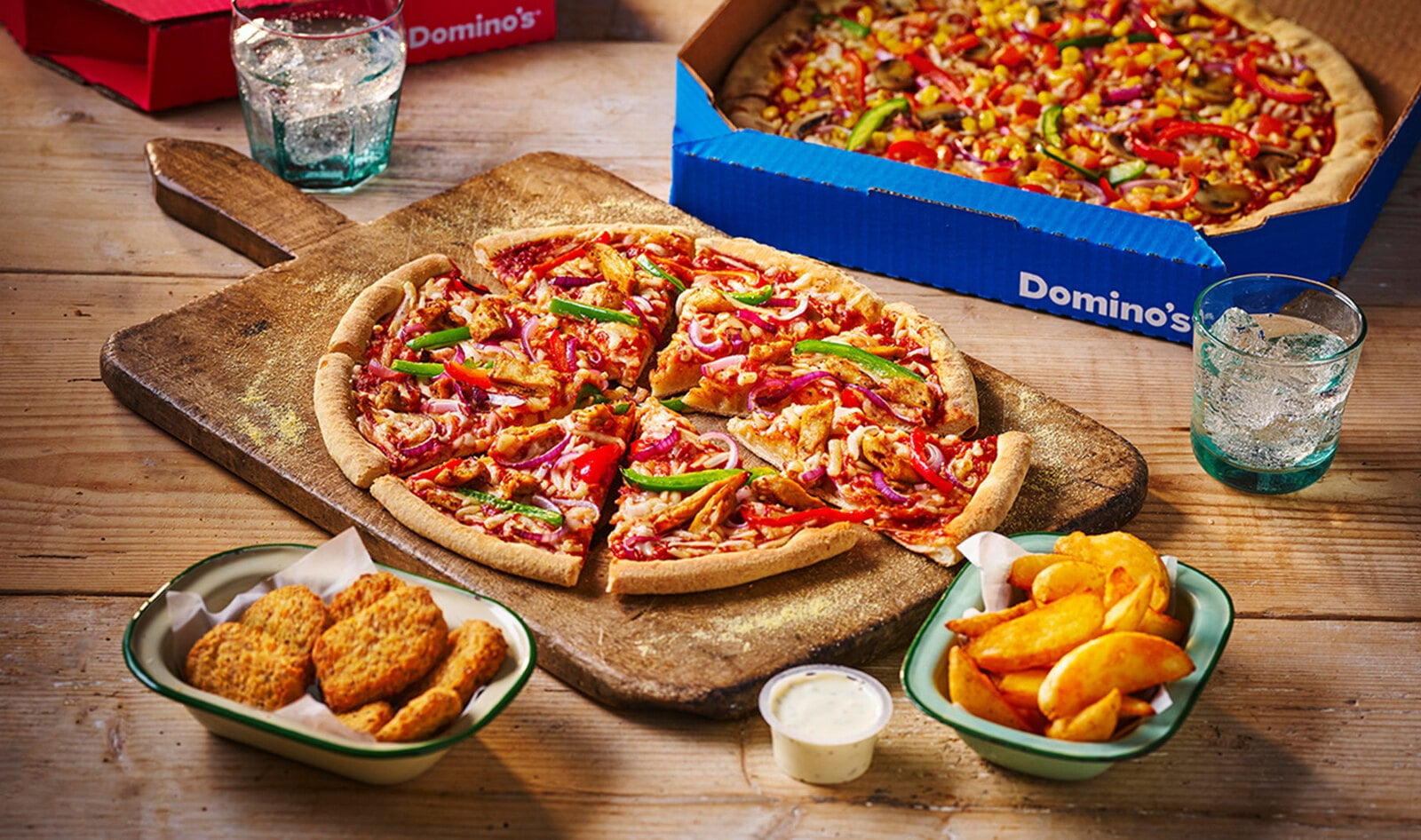 Image Credits: dominos.co.uk
The best news is Domino's offers plenty of vegan sauces. For example, the Italian dipping cups, BBQ sauce, hot buffalo sauce, regular tomato sauce, and garlic dipping sauce are completely vegan.
Nonetheless, when you order your vegan Domino's pizza, avoid the Alfredo sauce and the hearty marinara sauces because they are both milk-based. Also, avoid cheese because Domino's doesn't offer vegan cheese. You'll hardly notice that cheese is missing after you've ordered your pizza, and it comes loaded with veggies and extra sauce.
2. Pizza Hut
Pizza Hut is another popular pizza chain that offers a variety of vegan goodness. This pizza chain has plenty of vegan-friendly dessert crusts. They are famous for their crispy-on-the-outside, soft-on-the-inside original pan crust. The good news is that the hand-tossed crust, thin crust, and other pizza dough styles are completely vegan.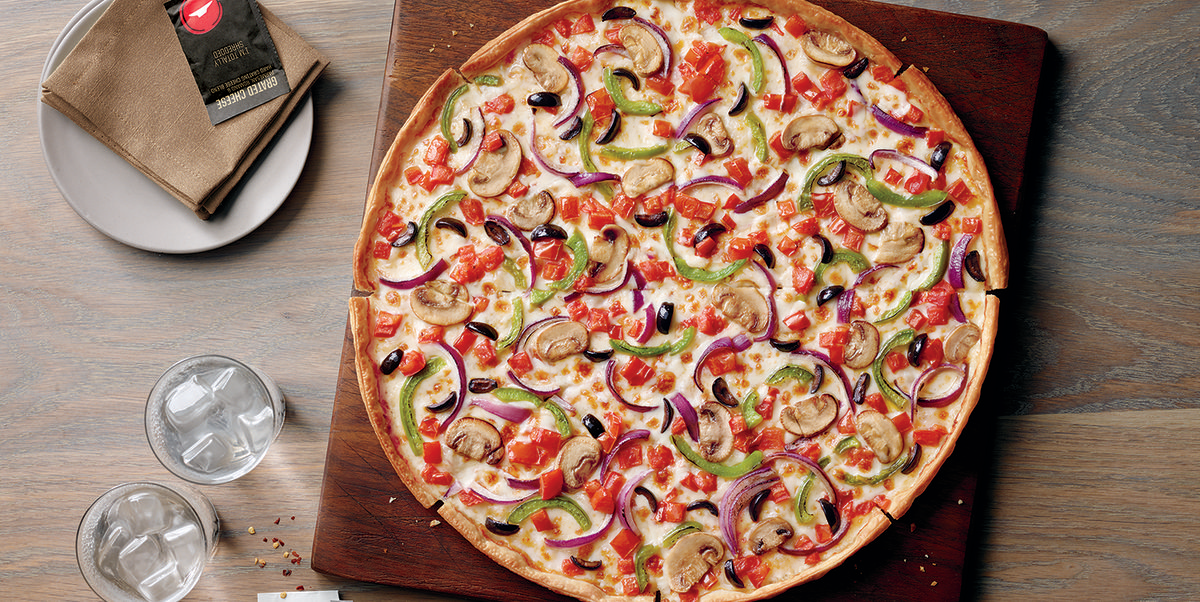 Image Credits: thedrum.com
Furthermore, you can also order vegan toppings from their list of vegetables, including green peppers, jalapenos, pineapple, red onion, banana peppers, mushrooms, and olives. Pick the "extra" options, so your pizza is loaded with veggies. Additionally, the marinara sauce and the hot buffalo sauce are both vegan options.
It is important to note that the crust flavor add-ons are all derived from dairy products. You will also need to avoid the Creamy Garlic Parmesan because of the parmesan cheese content and the BBQ sauce for its honey content. Moreover, none of the cheese at Pizza hut is vegan-friendly.
3. California Pizza Kitchen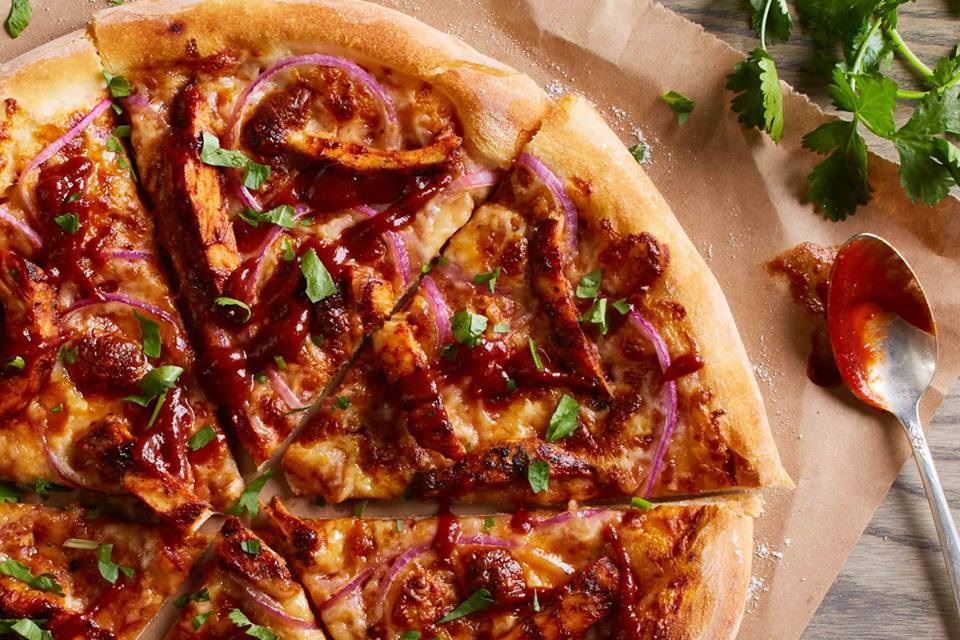 Image Credits: godairyfree.org
Who doesn't love mouthwatering Neapolitan pizzas? You can enjoy pizza at California Pizza Kitchen by ordering Neapolitan crust without cheese. Moreover, this pizza chain specifically requires that you mention any allergies, dietary restrictions or if you are vegan. The concern shown by California Pizza Kitchen makes most vegan patrons comfortable ordering from them.
When ordering from here, ask for the modified plant-based BB chicken pizza, the California veggie pizza, the wild mushroom pizza, or the California club pizza, which are all vegan. The BBQ Chicken pizza contains plant-based chicken, cilantro, red onions, and BBQ sauce.
Avoid the cheese and other dressings because olive oil and vinegar are your only vegan-friendly dressings at California Pizza Kitchen.
4. Papa John's
Papa John's offers a variety of vegetable toppings for vegan customers, including banana peppers. Their original hand-tossed crust and plain breadsticks are also vegan-friendly. You don't have to worry about vegan pizza sauce because they have plenty; the red pizza sauce, the garlic, BBQ sauce, buffalo, and dipping sauces are vegan.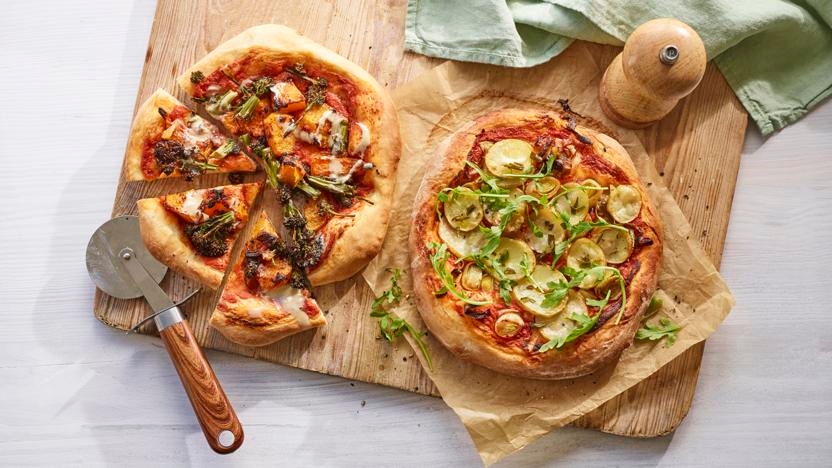 Image Credits: bbc.co.uk
You will have to stick to Papa John's allergen menu, which contains vegan-friendly options. Unfortunately, the vegan options at this pizza chain are limited. Avoid the thin crust for its dairy content. Also, their gluten-free crust is made with both eggs and milk.
5. Little Caesar's
Little Caesar's offers limited vegan options compared to other pizza chains. However, the veggie pizza is vegan if you order it without the cheese. The only vegan sauce at Little Caesar's is the BBQ dipping sauce.
What Does Vegan Cheese Contain?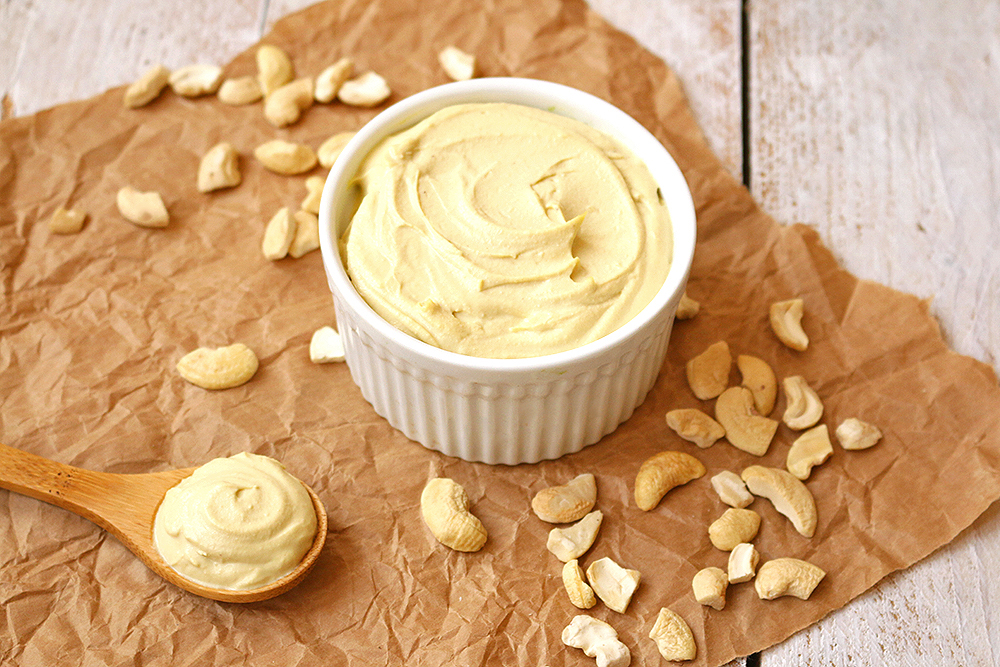 Image Credits: onearabvegan.com
Traditional cheese is made from milk. On the other hand, vegan cheese is made from tapioca, seeds, nuts, soy, and other plant-based ingredients. In addition, the base of most vegan cheese is raw cashews or macadamia. When you order your vegan pizza without cheese, you can always make own vegan cheese from the top six best vegan pizza cheese recipes.
While vegan cheese is considered a healthier alternative to dairy cheese, moderation remains the key to good health.
Benefits Of Vegan Pizzas Over Regular Pizzas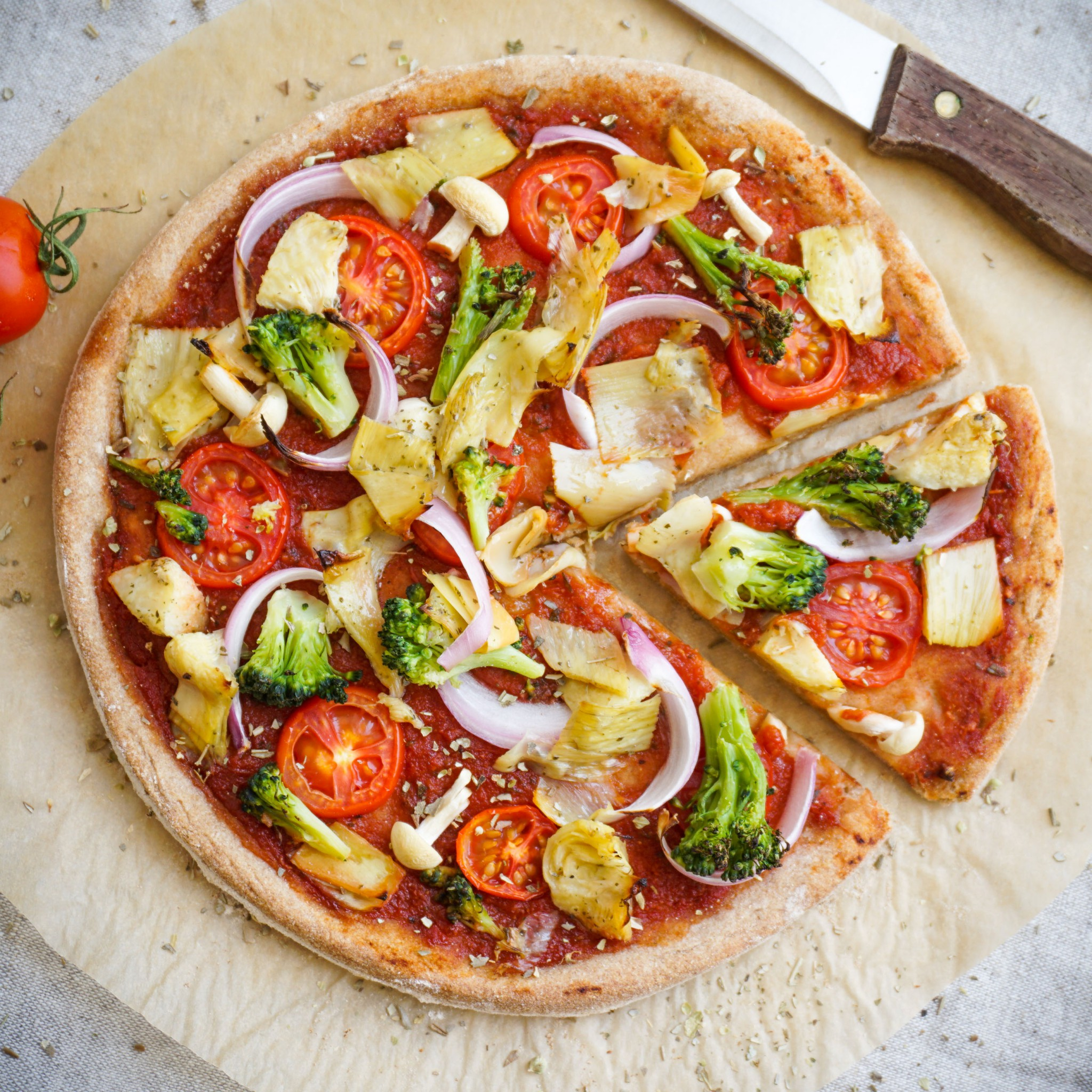 Image Credits: cottercrunch.com
There is an increasing number of people opting to go vegan. And many pizzerias today cater to the needs of those avoiding meat and other animal-based products. The benefits of going vegan are numerous, and the truth is that vegan pizza tastes awesome. Here are the main reasons vegan pizzas are better than regular pizza:
1. The Health Factor
A vegan pizza has great health-related benefits because of its contents. It is no secret that vegans have a healthier BMI than those who indulge in meat, dairy, and animal-based products. Not only can this lifestyle help you prevent catching certain health complications, but it can also help reverse chronic conditions.
What makes regular pizza unhealthy are its contents like meat and the variety of animal products. Veganism is healthier because it necessitates a plant-based lifestyle. When you remove the cheese, pepperoni, meat, and dairy products, you lower the possibility of getting health-related problems like heart disease, obesity, and high blood pressure.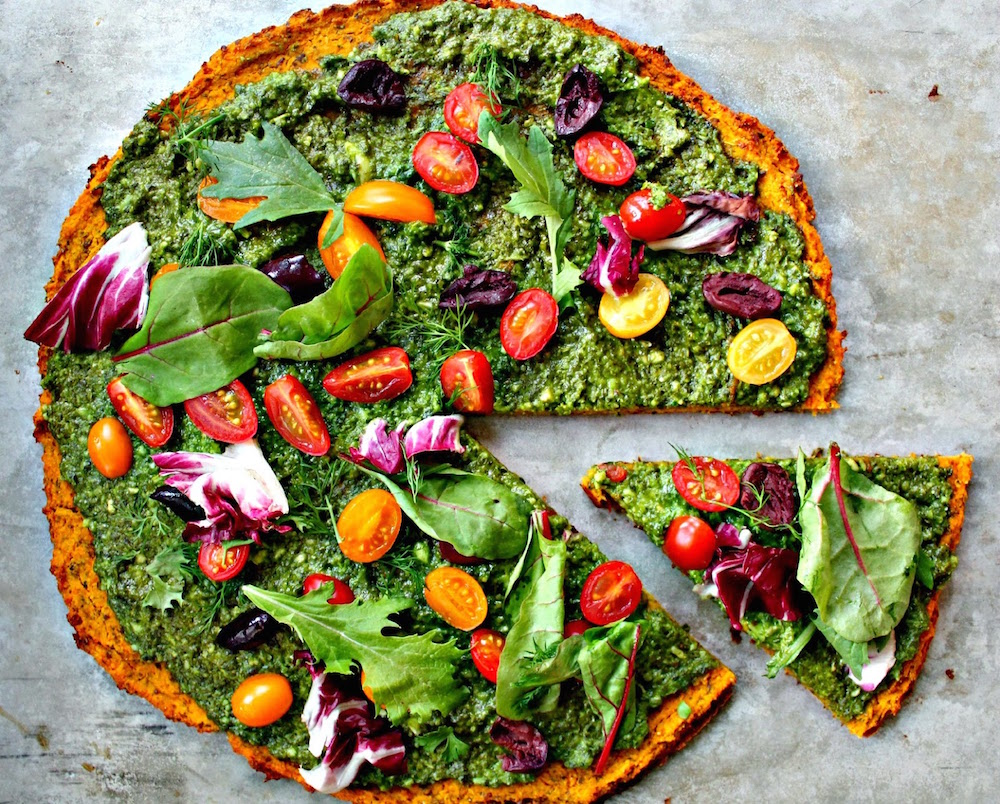 Image Credits: wholeheartedeats.com
While most would argue that pizza isn't healthy food, compared to other pizza varieties, the vegan option is healthier with fewer calories. The healthier your diet is, the stronger your immunity becomes. Additionally, because of the high fruit and vegetable content in vegan pizzas, they are believed to be rich in antioxidants and fiber.
2. Money Saver
Vegan pizzas are money savers not just because of the vegetable toppings but because healthier foods lessen hospital visits. With a good immune system, you will rarely have medical visits, and it is also possible to reverse certain medical conditions. In addition, vegan pizzas are completely plant-based with no trace of any dairy products. Without a doubt, vegan pizzas are nutrient-rich and good for our health.
Conclusion
With the increase in people trying to maintain a healthier lifestyle, vegan pizza is also fast becoming very popular. Today you can order vegan pizzas from your local pizzeria without any worry. You must ensure sufficient nutritional information from the pizzeria's website. Check on the crust, the sauce, and the toppings to ensure there are no animal-based products.
Remember, unless you are ordering from vegan-friendly pizza chains, there is never a guarantee that the pizza has not come into contact with animal-based products during preparation.
Featured Image: flightcentre.co.uk