You might often find yourself craving a nice cooked pizza for a snack or a main meal. Maybe, you enjoy eating pizza, and you can hardly go a day without eating or craving one. Whatever the case, I am sure you know that the pizza sauce must accompany the pizza.
You have many options for pizza sauce to choose from, depending on the type of flavor you desire. One flavor I enjoy, and anyone could, is the garlic butter sauce for pizza. Read on to understand the various recipes to create a garlic butter sauce that tickles your taste buds.
What Is Pizza Garlic Sauce Made Of?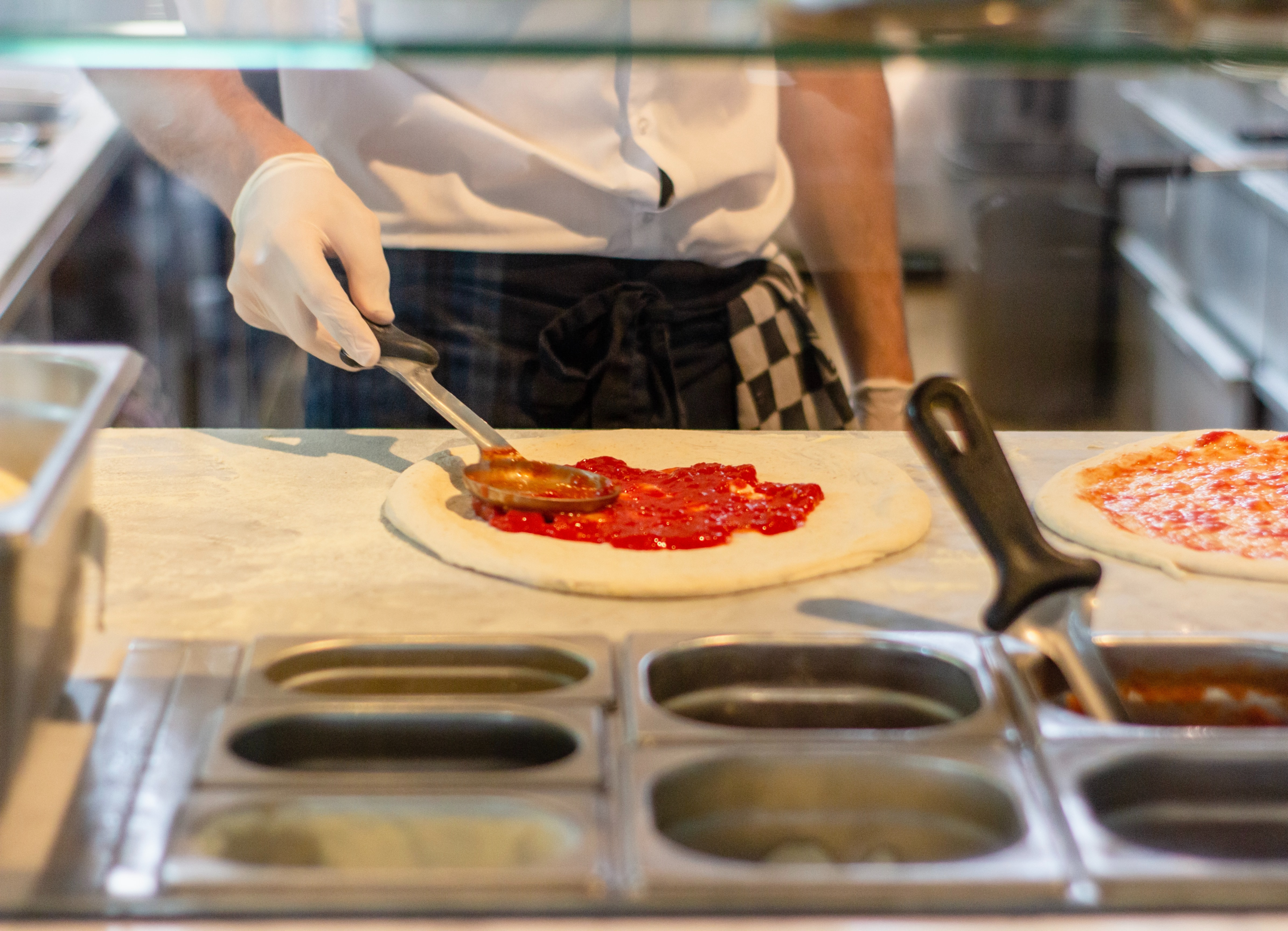 As its name suggests, the garlic butter sauce recipe has butter and garlic as the primary ingredients. You can combine the two ingredients and others in different proportions to create a delicious sauce for your pizza.
Garlic lovers will enjoy making a garlic dip for their pizza. Of course, you could order garlic pizzas, but it won't be the same as mixing that powdered garlic and roasted veggies. You will also choose between garlic powder and fresh garlic for your dipping sauce.
If you want a garlic sauce that tastes like papa john's garlic sauce, you can make it by yourself. But perhaps, you don't know how long you should cook roasted garlic when making a garlic dip as delicious as papa john's garlic sauce.
We have a lot of tried and tested garlic butter sauce for pizza. Your first might not be as good as papa john's pizza, but practice will make you perfect. Continue reading for our selected easy garlic pizza sauce recipes.
1. Vegan White Garlic Butter Pizza Sauce Recipe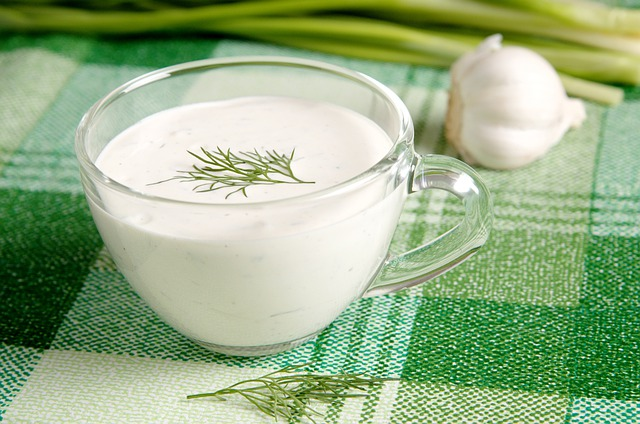 If you are a vegan or enjoy eating vegan foods, you are in for a treat. You might have looked around or on the internet for vegan garlic butter sauce recipes or just a nice recipe for garlic sauce.
You can enjoy the taste of the delicious sauce that you make by yourself at home by following the recipe, especially if you love garlic.
Before you get stressed about how to get the ingredients and where to dispose of the leftovers, you will be glad to know that the vegan white garlic butter pizza sauce only requires eight ingredients and is pantry friendly.
After trying several garlic sauce recipes, I found the vegan white garlic pizza sauce easy. You add the ingredients from the pantry, blend them and enjoy your garlic butter dipping sauce.
Ingredients
A quarter teaspoon of white or black pepper
3 tablespoons of all-purpose flour
2 tablespoon vegan butter
Quarter cup yeast
Half a teaspoon of salt
Half a teaspoon of granulated or chopped garlic
3 or 4 peeled clove garlic
One cup of cashew nuts presoaked in water.
You will adjust the salt to suit your taste if you have salted butter.
Instructions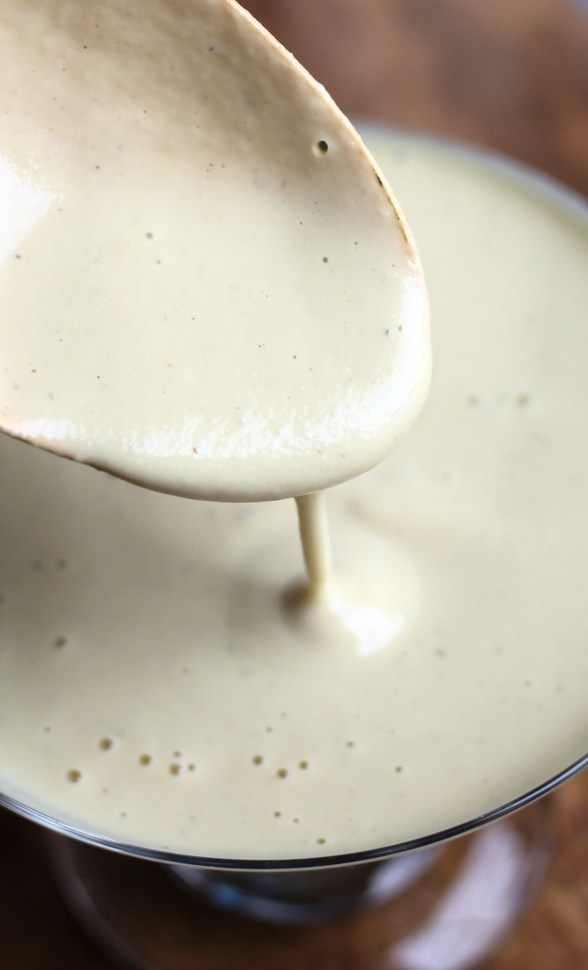 Image Source: thevegan8.com
Get a blender and add the nutritional yeast, salt, granulated garlic, water, garlic, and cashews.
Blend the ingredients until the mixture is smooth and creamy. By now, you will start noticing the thickness.
Next, heat a small saucepan over medium-low heat and add butter.
Leave it to melt and 3 tablespoons of flour and let it cook for 3 minutes while mixing.
Add the garlic cream already blended when it turns to a roasty color.
Simmer the mixer for 4 minutes and see the mixture thicken. It should have no clumps but if it does, use the immersion blender.
Note:
You can replace the vegan ingredients if you made the garlic dipping sauce above but are not vegan.
The individual ingredients you add to the sauce will affect the taste of the garlic sauce depending on the quantity.
You can store the sauce for one week in your fridge without going bad.
The garlic sauce you prepared is versatile and can be used for other applications.
2. Creamy Parmesan Garlic Pizza Sauce Recipe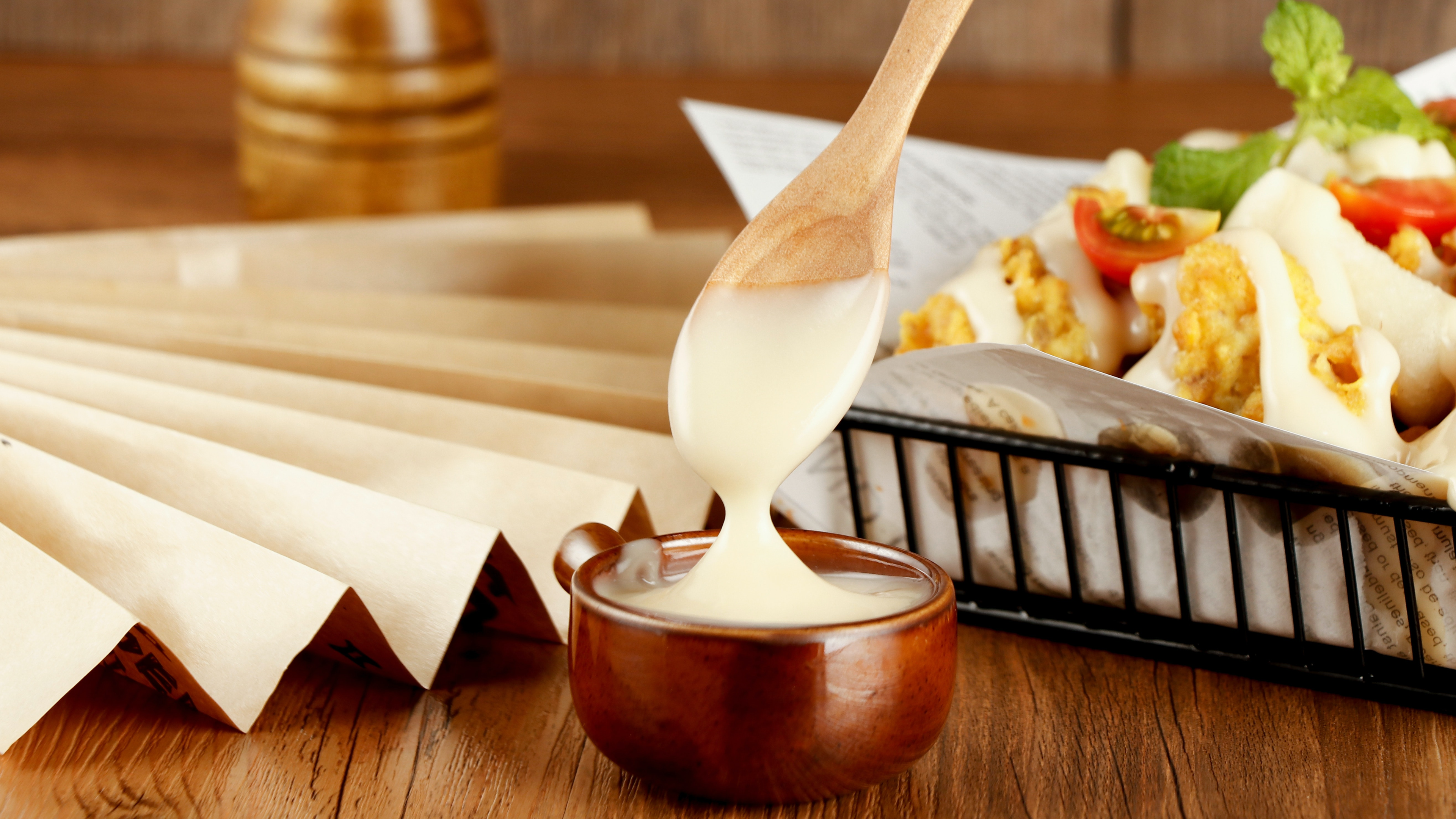 The creamy parmesan garlic butter sauce is a simple sauce you will enjoy. The ingredients that add different tastes are designed to impress your taste buds. Follow this one if you're having a homemade pizza night and need a quick recipe for a delicious sauce.
The creamy pizza sauce uses only a few ingredients you will readily find in your pantry and won't need to do prior planning. You don't need to soak or refrigerate any equipment ingredients.
Ingredients
2 tablespoon butter
2-3 tablespoons of minced garlic clove
3 tablespoons of all-purpose flour
1 cup of whole milk
A quarter teaspoon of salt
An eighth teaspoon of red pepper flakes (pinch)
1 teaspoon of Italian parsley
Half cup parmesan cheese
Instructions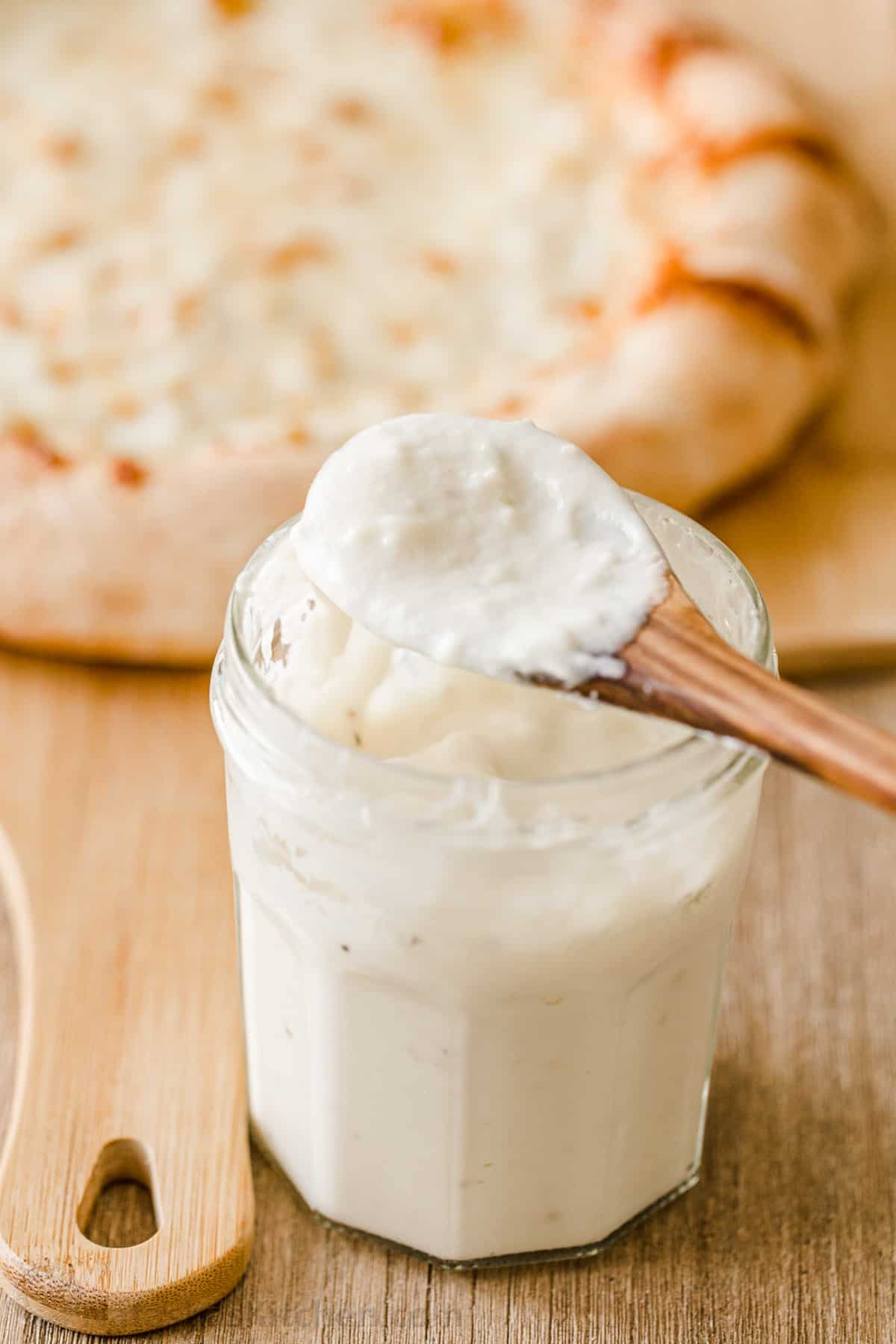 Image Source: natashaskitchen.com
Heat a small saucepan over medium-low heat and add the butter once it gets warm enough.
Spread the butter in the saucepan to evenly cook the contents in the pan. You can choose to use salted butter but remember to adjust the salt.
Once fully melted, add the minced garlic cloves and leave to cook while stirring so that they don't roast. This will require 2-3 minutes of cooking.
Add the flour and stir the mixture for 3 minutes until it clumps.
Add the milk and stir for 3 minutes to remove the clump and create a smooth, creamy mixture.
Add the pepper, salt, and Italian seasoning while mixing.
Add the parmesan cheese and stir gently for just a few minutes.
Serve immediately!
Note:
You can store the creamy parmesan garlic butter sauce you've just created in a fridge. Ensure to put it in an airtight container.
You can use your garlic dipping sauce with other foods apart from pizza, such as sandwiches.
The garlic dipping sauce contains dairy products and, therefore, is not suitable for those intolerant to lactose.
If you are a vegan, you might not find it appealing. However, you can make the same garlic butter dipping sauce by replacing dairy products with their vegan counterparts.
If you cannot access minced garlic, you can also use garlic paste because it will have the same effect.
3. Domino Style Garlic and Herb Cheese Dipping Sauce Recipe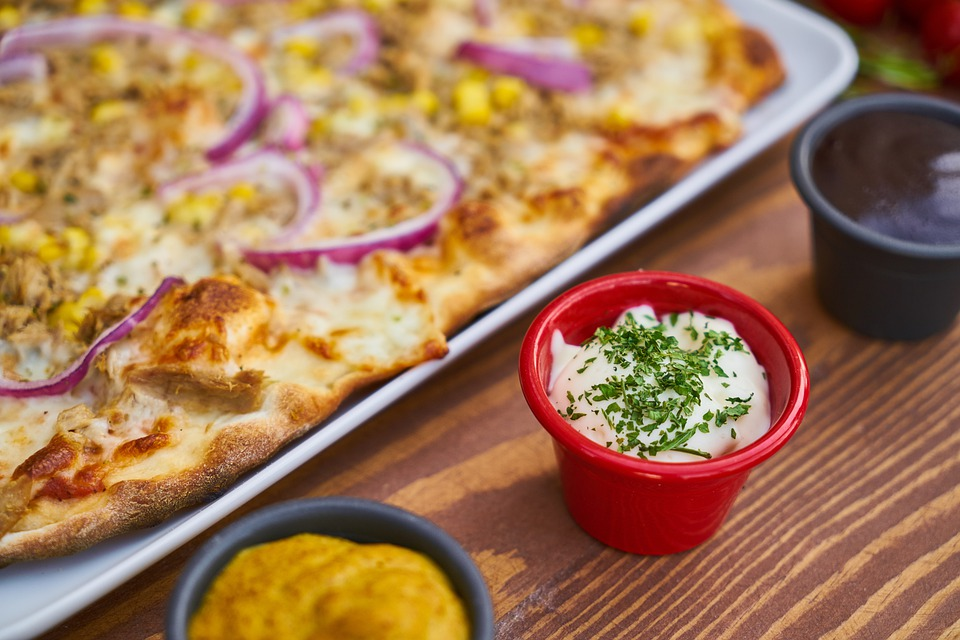 So, you enjoy Domino pizza and want the sauce to go with it? Don't worry because this recipe will give you the power to make it home and share it with friends or family.
Ingredients;
Half a cup of milk
Half a cup of cheddar cheese
1 teaspoon white pepper
Half teaspoon oregano
Quarter teaspoon salt
Half a teaspoon of garlic paste
Half cup mayonnaise
1 tablespoon vinegar
Fresh herbs for garnish
Instructions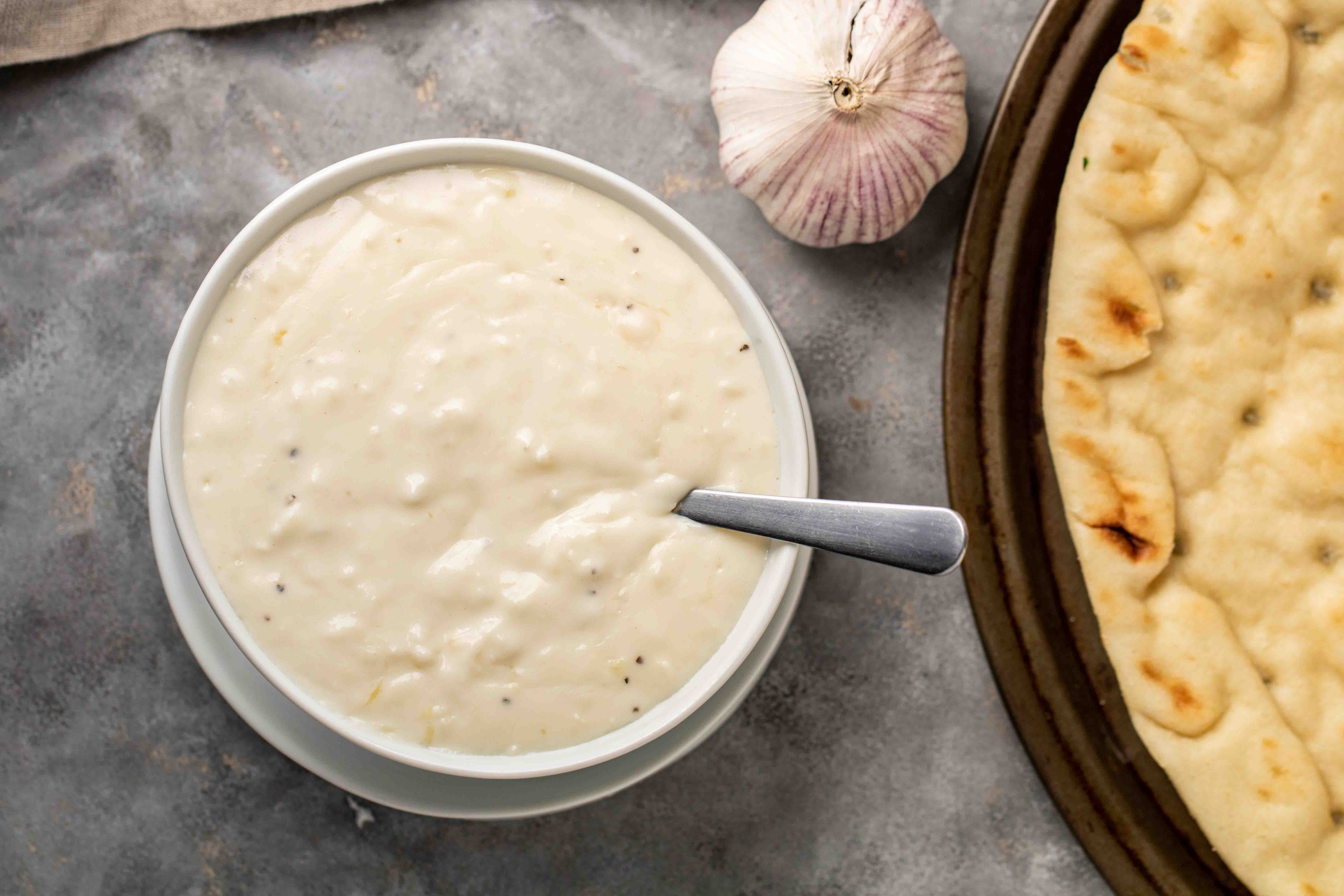 Image Source: lifestyleofafoodie.com
Heat a heavy base saucepan with medium heat until it starts feeling warm.
Slowly add milk and let it heat for less than one minute.
Add the cheddar cheese and continue mixing until it dissolves in the milk. You can use butter cheddar cheese interchangeably to get the best results.
Turn the heating to low heat and continue stirring to ensure no lumps are left. You should start seeing the liquid begin to thicken.
The thick liquid is good for a creamy sauce like the one we are preparing.
Turn off the heating source and let the contents of the saucepan cool for a while.
Add the oregano and the white pepper as measured earlier.
Add salt to taste and then the garlic paste prepared earlier.
Mix the mixture well and ensure it is as smooth as possible.
Add the mayonnaise and continue stirring to mix well.
Add one tablespoon of vinegar and mix well. You will notice that the garlic sauce has cooled off by this time.
Serve immediately.
Note:
You can use butter or cheddar cheese and still obtain the same results. So don't fret if you don't have cheese in your pantry.
If you're using butter, you can choose salted butter or unsalted butter. Just remember to compensate for the salt when adding salt later on.
You can use garlic powder if you don't have garlic paste in your pantry. The measurements and stage of using garlic powder instead of garlic paste will not change.
This recipe will produce enough garlic sauce for only one serving. You can adjust the measurements of the ingredients to achieve your desired servings.
The creamy garlic sauce is packed with dairy products and a lot of nutritious calories.
If you're lactose intolerant, the source for dairy alternatives such as soy cheese.
You can use the garlic sauce you made for your breakfast pizza, homemade pizzas, shawarma, pizza, etc.
4. Tomato Garlic Pizza Sauce Recipe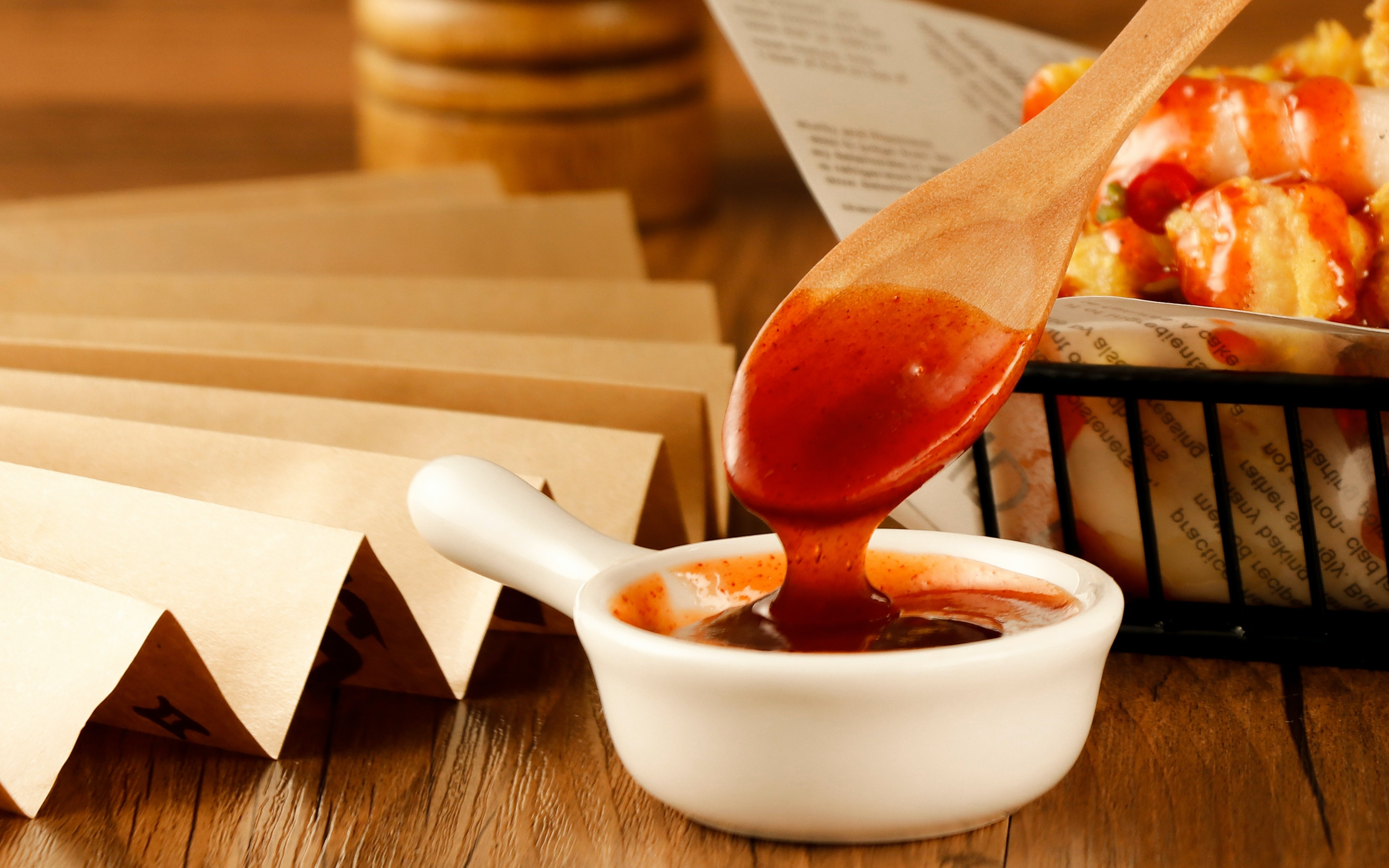 So far, we've only used creamy garlic sauce recipes that produce white garlic sauce. You can also make garlic butter sauce with tomato as one of the ingredients. This simple recipe gives you the option of using fresh garlic.
We only used garlic paste or garlic powder in all those recipes but not fresh chopped garlic. To make garlic butter sauce with tomato, you should source the ingredients below.
Ingredients
Oregano fresh herbs
Oregano dried herbs
2 cups tomato paste or 6 peeled tomatoes
2 tablespoon olive oil
2 tablespoon butter
2 tablespoons minced garlic or chopped garlic
1 teaspoon sugar
Red pepper flakes
Instructions
Heat a heavy bottom saucepan on medium heat and add olive oil.
Wait a few seconds, and then add butter, followed by garlic.
Let the garlic butter mixture cook while you stir. You don't want roasted garlic. You need it before it begins to turn.
Chop the fresh oregano herbs and add them to the cooking mixture.
At this point, turn down the heat to the lowest possible and continue cooking for a few more minutes.
Add the red pepper flakes and dry the oregano ground into powder.
Cook only for two more minutes (because we don't want roasted garlic), add tomato paste and turn the heat to medium.
Add salt, sugar, black pepper, and seasoning, and leave to simmer. Simmer it for 30-40 minutes, turn off the heat, and let it cool.
Serve at your pleasure and keep the rest in the refrigerator.
Note:
The recipe assumes that you will use unsalted butter. If you use salted butter, you must adjust the salt to compensate for the salt in the butter or lack thereof.
While trying the recipe, I discovered that you could add baking powder during the last few minutes of simmering to dilute the acid in the garlic sauce. As a result, you will notice a foamy layer on your garlic sauce. But this step is optional.
If you're a vegan, you can substitute some ingredients to suit your preferences without changing the quantity.
The quantities in the recipe will make enough garlic pizza sauce for about ten servings. You can serve it immediately or store the rest in a refrigerator later.
5. Papa John's Garlic Sauce Recipe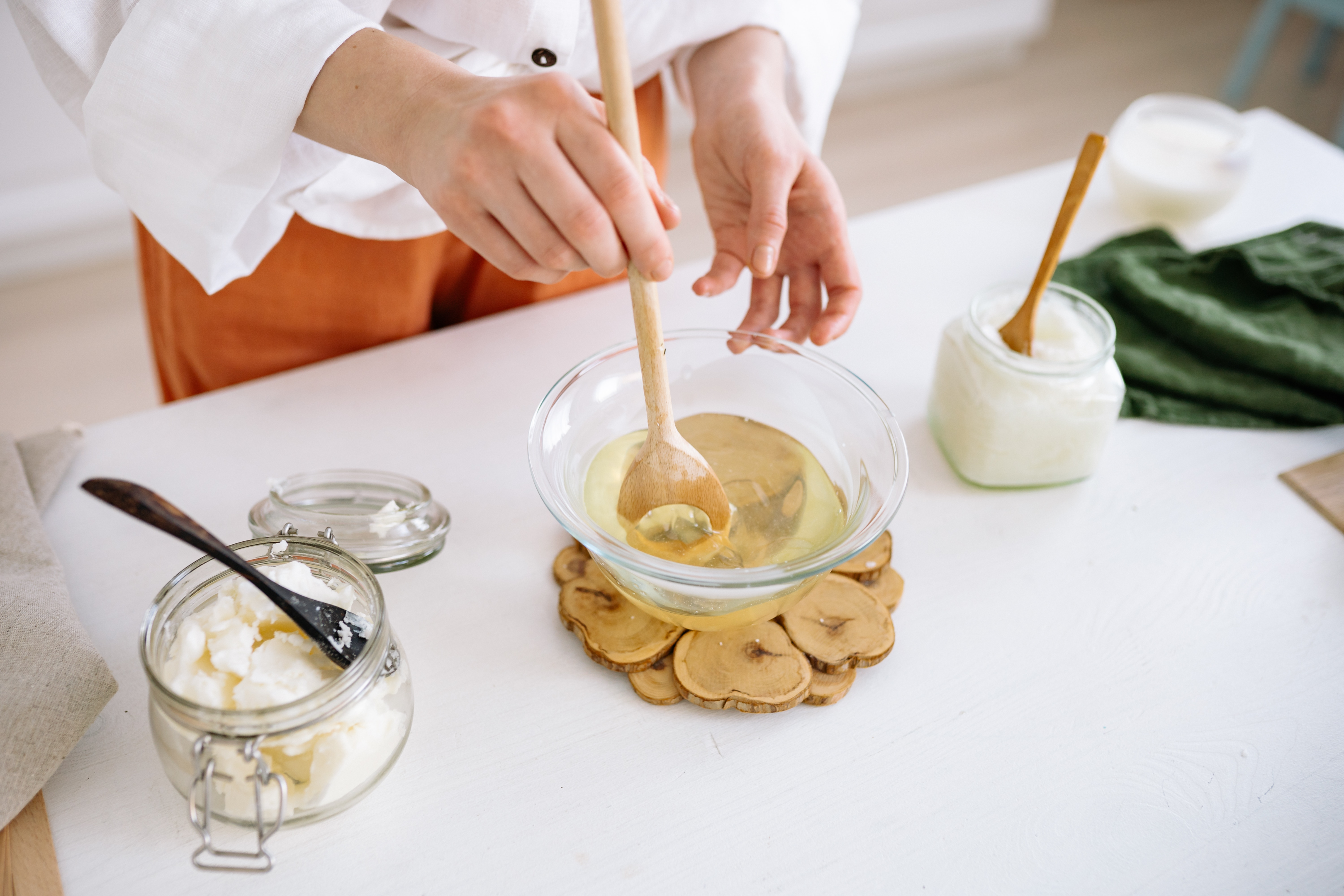 Papa john's garlic sauce recipe is an easy copycat recipe and by far the easiest recipe to follow. It only has three easily accessible ingredients. You quickly heat them and get a garlic sauce for your pizza crust.
Ingredients
Butter or margarine
Salt
Garlic powder
Instructions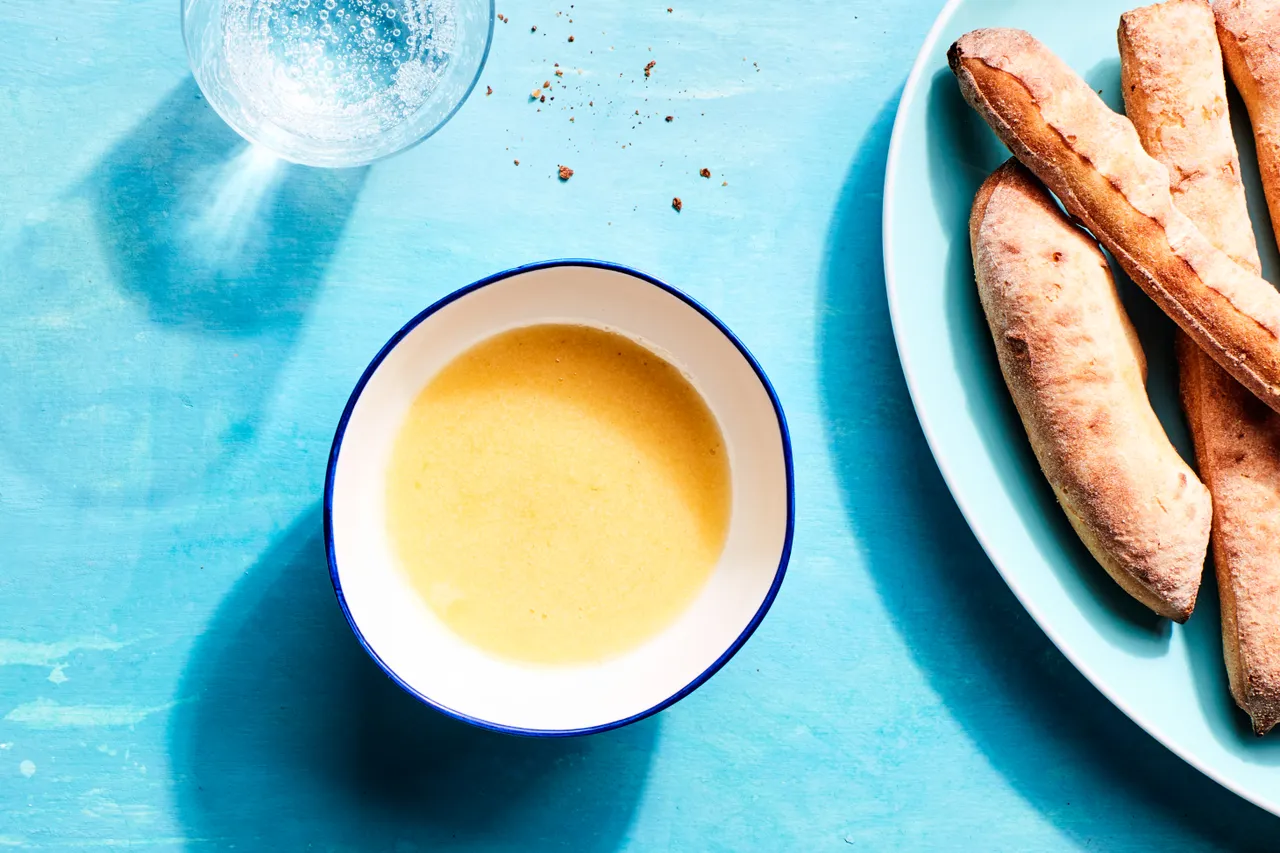 Image Source: epicurious.com
Put the margarine or the butter in a small bowl in a microwave and heat gently. You may also use a small saucepan with medium heat.
Add garlic powder to molten margarine and stir. Add some salt to taste and stir until completely dissolved.
Serve immediately and enjoy your delicious pizza crusts.
Note:
Papa john's garlic sauce recipe uses margarine, so the sauce does not solidify.
Use margarine for good best results, but you can also use butter. I suggest you use clarified butter if you don't have margarine. Clarified butter has milk solids and water removed.
If you're vegan, use margarine and avoid butter. Similarly, if you're lactose intolerant, use margarine or goat butter.
You can play around with different ingredients to generate new recipes based on the simple papa john's garlic sauce for the pizza recipe.
Factors Affecting the Quality of Garlic Butter Sauce for Pizza
1. Butter Grades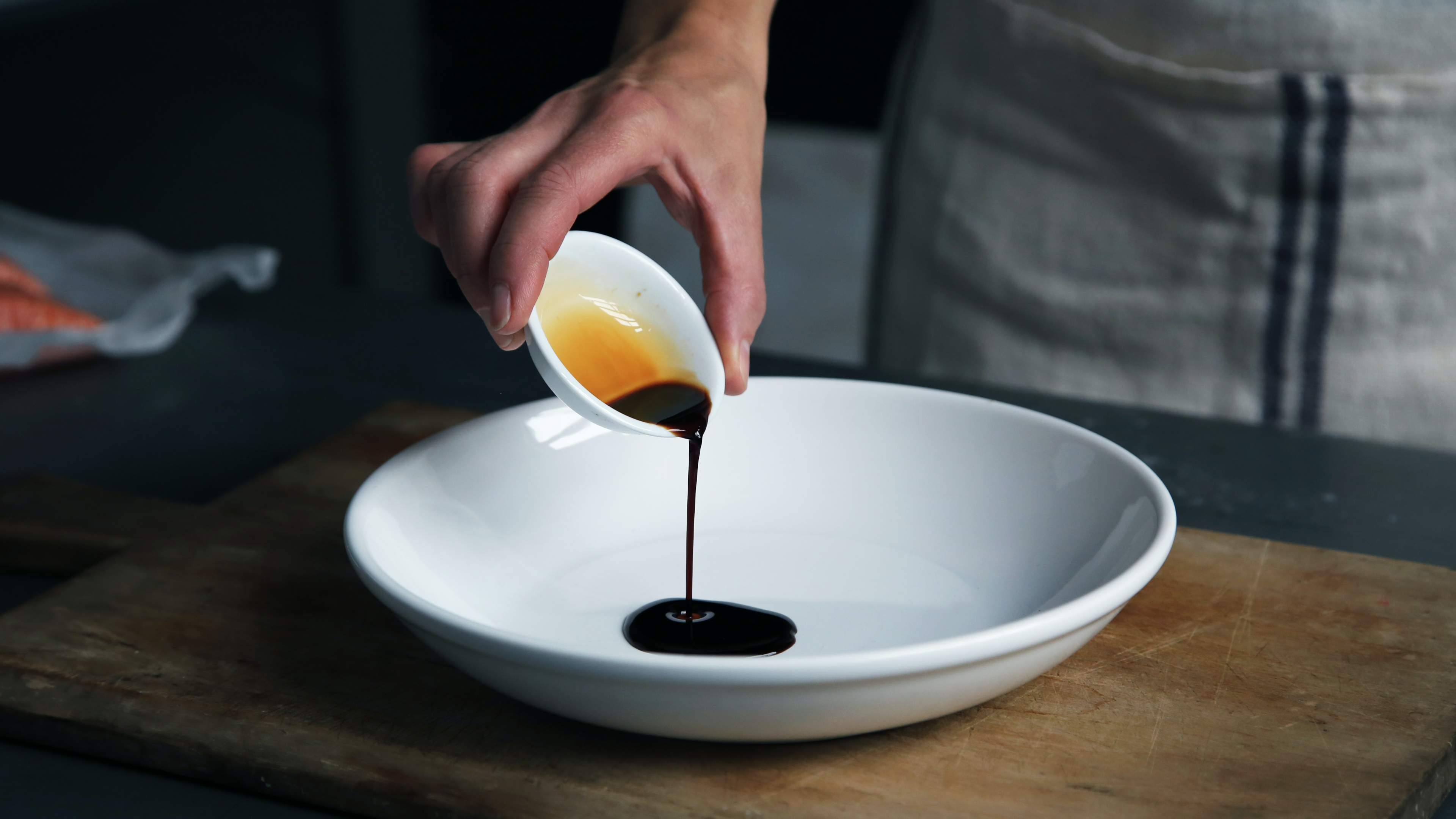 Butter must include at least 80% butterfat, but some cheaper brands may also contain more water to meet minimum requirements.
Butter produced in the United States is often blander than European varieties. Flavor, body, color, and salt and water content all play a role in determining a product's grade, which can range from the highest (grade AA) to the lowest (grade B).
2. Butter Quality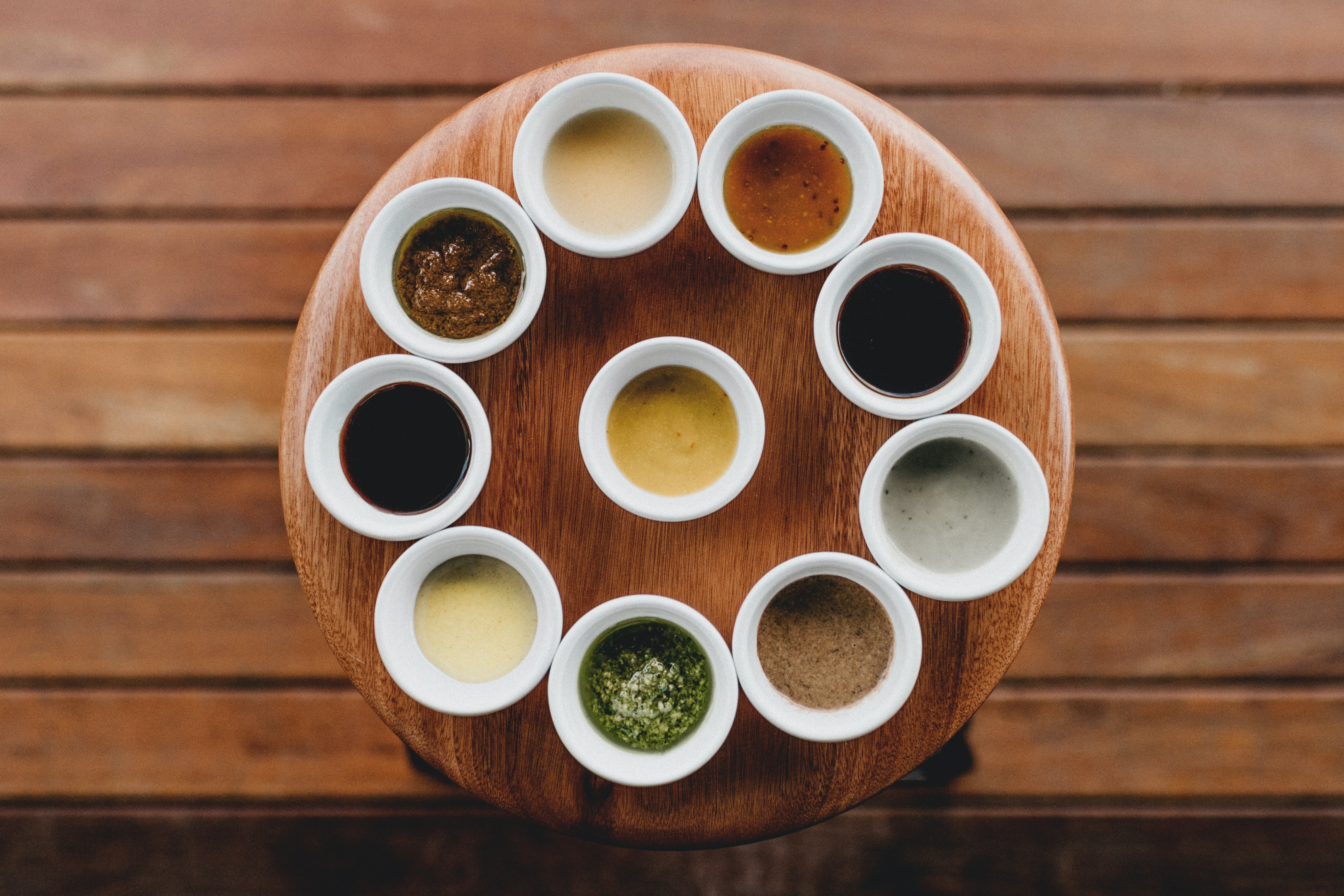 To make a truly special sauce, use only the best quality butter. Even though this garlic sauce calls for only a few ingredients, you should still use good-quality butter because not all garlic sauces are created equal.
Whereas a simple stick of butter in the pan will do, the acidic, powerful flavor of cultured or European butter is worth considering. You can alternatively use butter that has had the milk solids and water removed or purified butter.
3. Powdered Garlic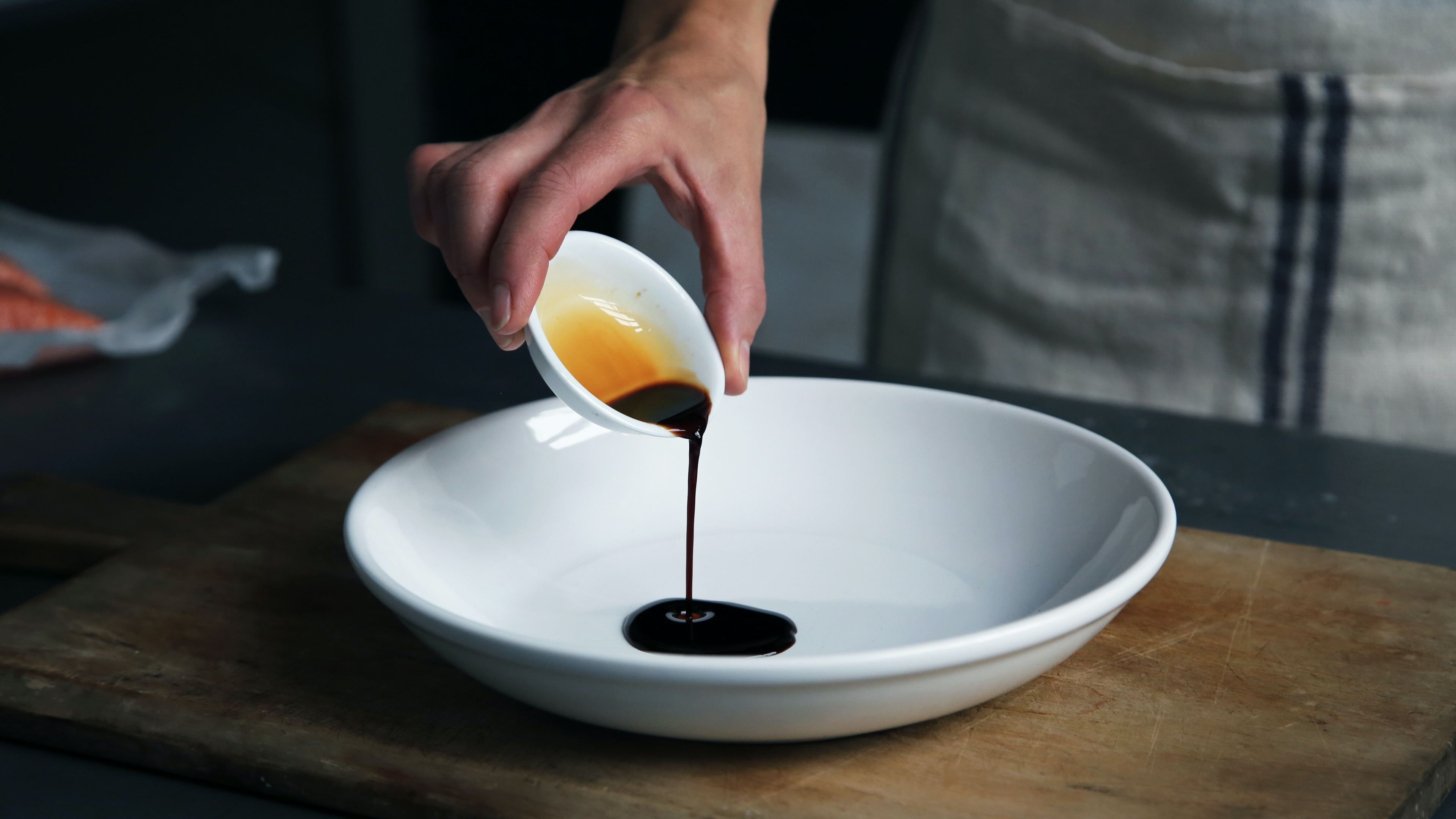 This secret ingredient is garlic powder, not granulated garlic. Ensure the powder dissolves quickly in liquids and melts smoothly into butter.
Conclusion
Whoever thought of serving pizza with garlic butter as a dipping sauce deserves a Nobel Prize. If you want to take a good thing and make it great, try dipping it in some lovely, thick garlic butter. Hopefully, these recipes inspired you to make your garlic butter sauce at home.