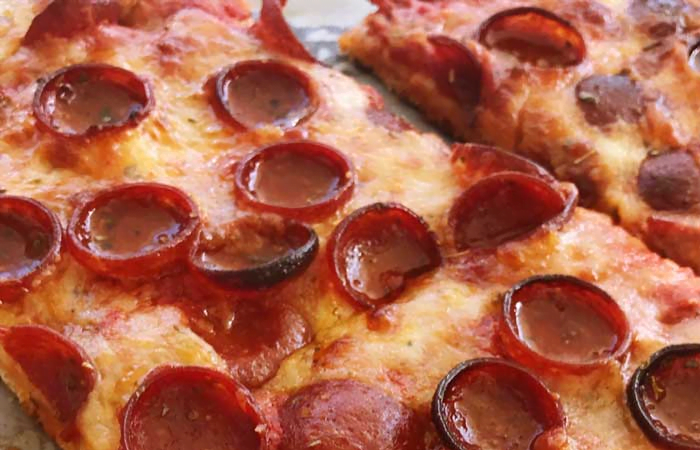 Buffalo boasts its fair share of tourist attractions. Plus, every mention of this city is a reminder of the phenomenon of chicken wings. However, what many people are coming to realize is that this humble city in New York has a lot more to offer.
One thing is for sure: Buffalo, NY, has several stereotypical notions. Nonetheless, the one thing you can never underrate is its great food. So many delicacies satisfy your cravings, from traditional American foods to Chinese, Polish, Indian, Irish, Greek, and more. Nevertheless, Pizzas are quickly becoming an interest in Buffalo, NY.
The best pizza choice in Buffalo, NY, has been the Buffalo-style pizza for a long time. It tastes glorious when you crave the thicker crust with extra cheese and sauce that is a little sweeter. However, if you prefer a thin crust pizza, like the New York-style pizza, which is flatter, Buffalo has it all!
Nonetheless, the Buffalo-style pizza places are no longer the only pizzerias that stand out in Buffalo. Other pizza places in Buffalo are making highlights, with one of them getting ranked on a prestigious list. So now, Buffalo, NY, isn't just about wings; you can also find great pizza.
The following are the 20 best pizza places in Buffalo, NY, to check out while in the city:
1. Jay's Artisan Pizza
Jay's Artisan Pizza has recently received some very prestigious recognition. Situated on Delaware Ave, Buffalo, NY, the local pizzeria was ranked number 13 in the United States by Top 50 Pizza. The prestigious list is known to name only the best pizzerias in the world.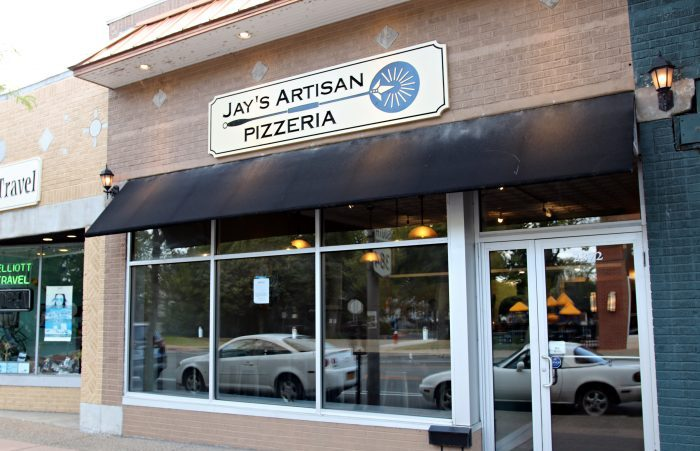 Image Credits: stepoutbuffalo.com
Jay's Artisan Pizza offers authentic Neapolitan pizza with raw, organic toppings and a lighter texture. Every bite reminds you of the taste you'd only find in Italy.
2. Gino and Joe's Pizzeria
Located on Main Street, Buffalo, NY, the Gino, and Joes offer a variety of good pizzas. They are known for their low prices and excellent pizzas. For as low as $11, you can treat your taste buds to delicious Cheese pizza. In addition, they have more pizzas, including BBQ, buffalo chicken, taco, and vegetarian pizzas.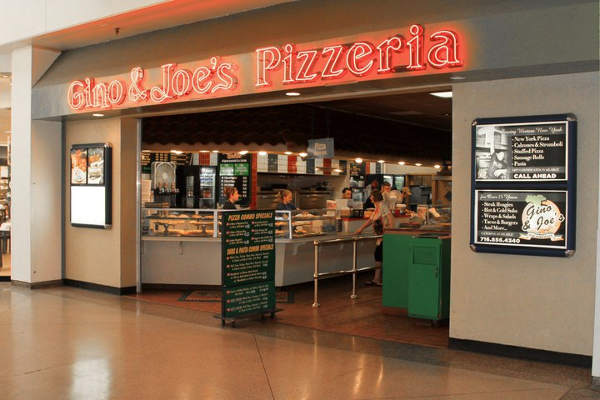 Image Credits: stepoutbuffalo.com
They are popularly known for their Philly Steak pizza, which has beef strips, cheddar, and mozzarella. However, there is something for everyone on the menu, and the prices are so low, you won't believe it!
3. Mister Pizza
If you are a fan of greasy, then Mister pizza is the go-to place in Buffalo, NY. If you are a fan of greasy, then Mister pizza is the go-to place in Buffalo, NY. The pizza has extra cheese that seeps on the sides, with glistening pepperoni slices. So, if you happen to be one of the cheese-tolerant individuals, then Mister pizza has you covered.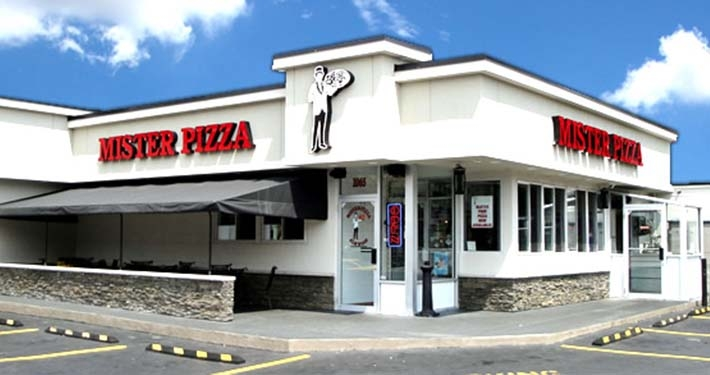 Image Credits: misterpizzaelmwood.com
Besides pizza, you can enjoy food like tacos, garlic bread, salads, wraps, calzones, and dinners. Another notable difference this pizzeria has is that its sauce is thinner and well-spiced. Mister pizza is located at the corner of Elmwood Avenue.
4. Bocce Club Pizza
Bocce Club pizza is today one of the best pizzerias in Chippewa St, Buffalo. Bocce made its way into the limelight when it became the only Western New York pizzeria named in the Food and Wine magazine list. But, way before the cup and char pepperoni became a craze, bocce pizza was already famed for it.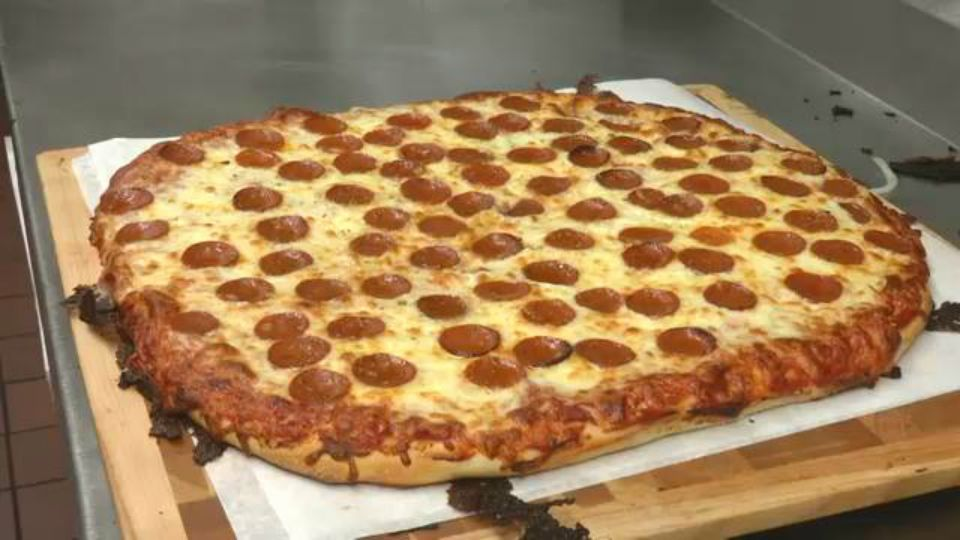 Bocce Club has several locations. One is on Delaware Ave. in Buffalo, another on Bailey Avenue. in Amherst, and the last is on Hopkins Rd. in East Amherst. So if you want to enjoy one of the popular food in downtown Buffalo, order the cup and char pepperoni for a treat!
5. Imperial Pizza
Imperial pizza is one of the local places to enjoy pizza with a cup and char goodness. It only has one branch and clear similarities to the bocce club. However, what makes imperial deluxe unique, is that on top of great pizza, it is famed for awesome pies.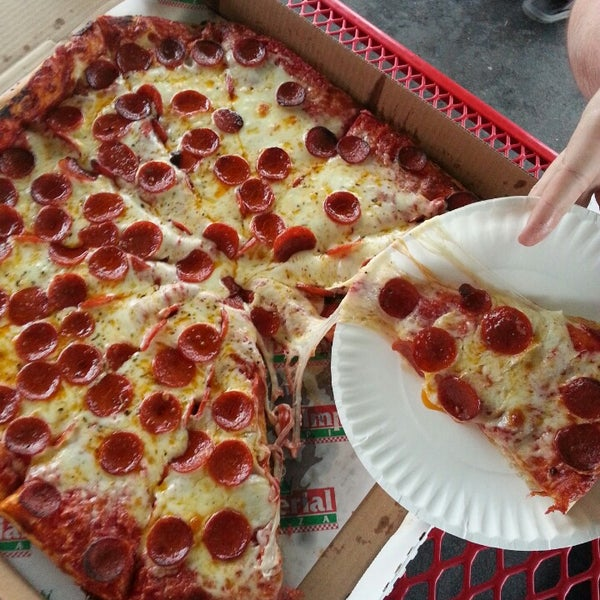 The mouthwatering pie is light on the char but has a thick sauce layer. You bite into the crispy edges and get a rich taste of the irresistible dried-out sauce. Located in South Buffalo, this pizzeria stands out strong.
6. La Nova
La Nova is one of the pizza places in Ferry St, Buffalo, known even by those outside Western New York. Initially opened in North Tonawanda, La Nova pizza makes it easier to understand how delicious cheese and pepperoni can truly be.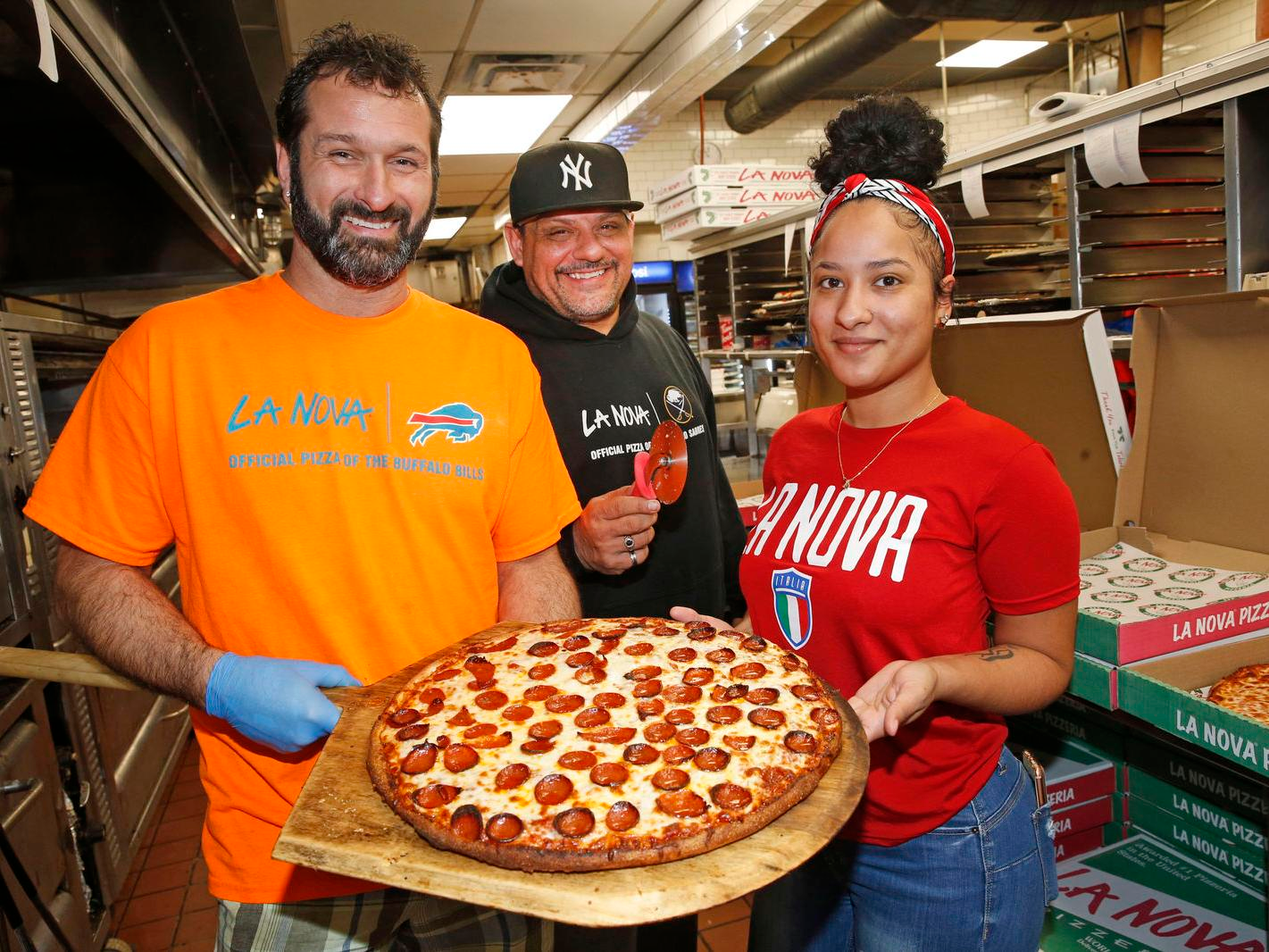 With more than 20 toppings to choose from, La Nova offers you the chance to customize your crust. So, this spot covers you if you enjoy your pizza with sesame seeds, Cajun spice, garlic, or onion. In addition, its specialty pizzas make it a one-of-a-kind pizzeria to visit with friends and family!
7. Picasso's
Picasso's is a local staple famous for shipping its Buffalo-style pepperoni pizza. The crispy rectangular pies loaded with locally made mozzarella are to die for. You don't go to Union Road in West Seneca without hearing the locals speak of the amazing Picasso's slice.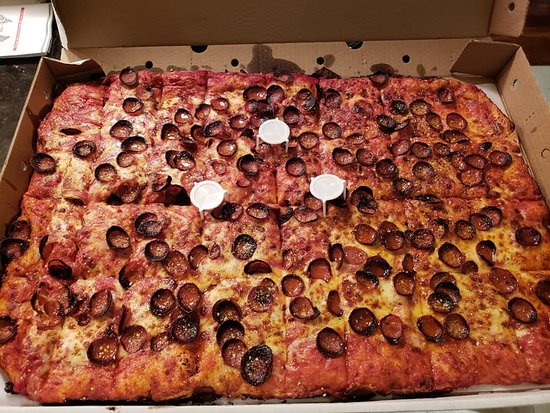 Image Credits: tripadvisor.com
Picasso's slices are one of the true definitions of buffalo-style pizzas. The dough is homemade; the sauce is packed with romano cheese and other secret seasonings. Then the signature "magic dust" topping gives it an unmatched edge!
8. Brick and Oven Bistro
Take a walk along Abbott Rd, Buffalo, NY, and enjoy various gourmet Italian food. However, their best seller is pizza. They cater to meat lovers, and those who don't like meat have the mushroom option.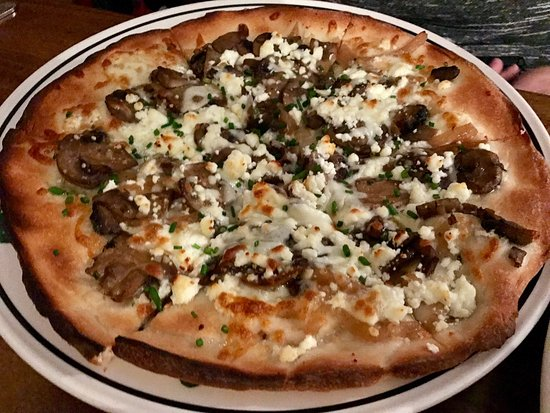 Image Credits: tripadvisor.com
The mushroom pizza is rich in mozzarella, goat cheese, sherry mushroom, and a small bit of garlic oil. Their meaty option, famously called 'The Big Time Spark Pizza,' is packed with lots of sausage, bacon, and pepperoni.
9. Romeo & Juliets Cafe
In Sheridan Dr, Buffalo, NY, this pizzeria is famed for its amazing pizza and great Italian food. Other delicious foods you can find here include lasagna, ravioli, pasta, and parmigiana.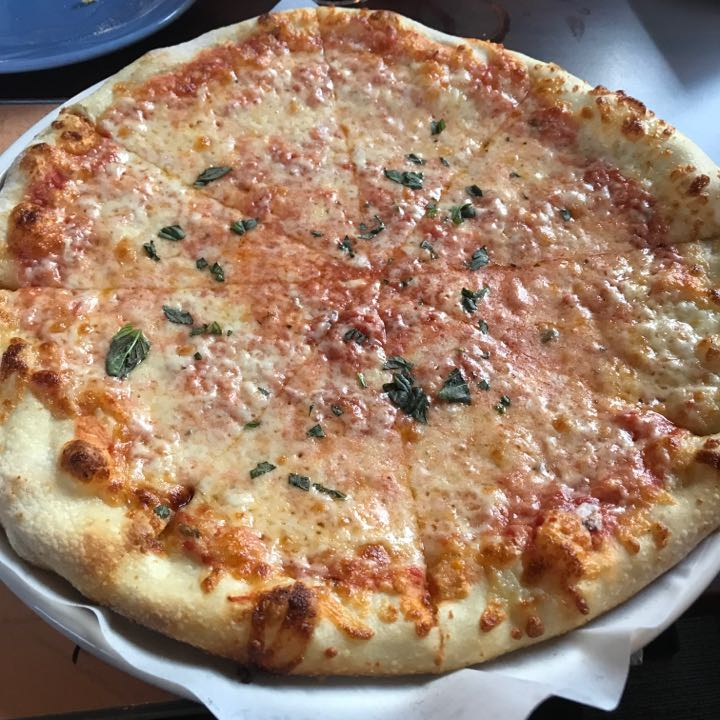 Image Credits: onebite.app
Romeo and Juliet's Café caters to those looking for cheesy pizza, pepperoni, and mozzarella. Their Quattro Formaggi comes topped with four different types of cheese.
10. Lovejoy Pizza
Lovejoy's pizza goes the extra mile when it comes to its pizza. The slice has more cheese than you'd find on a New York pizza. They also have options for the crust, like onion, hot pepper, garlic, and sesame.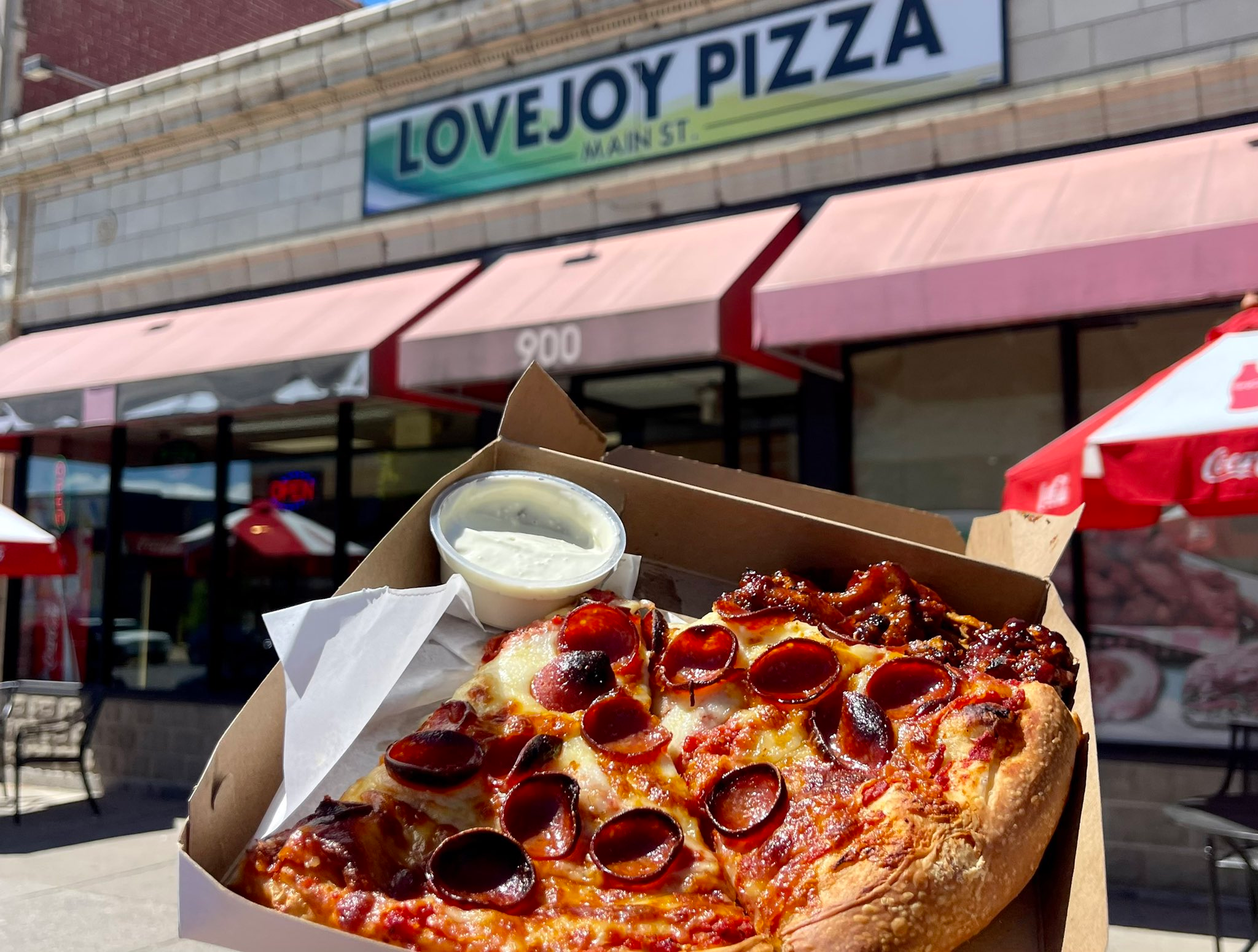 Another great pizza option offered by LoveJoy's is the chicken finger pizza. This pizzeria might not have received recognition, but that might not take long! The specialty pies and delicious toppings are sure to shine brighter in Western New York.
11. Bob & John's La Hacienda
Located in Hertel Ave Buffalo, NY, Bob & John's La Hacienda has several signature dishes. The pizza has a semisweet sauce, mozzarella, olive oil, and a fluffy crust. In addition, the menu has other rich Italian classics that are bound to have you drooling.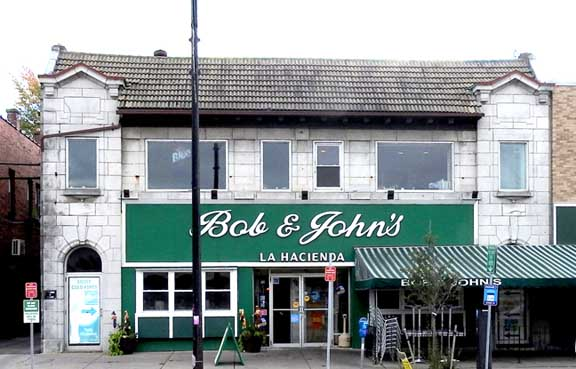 Everyone wants to eat in a place that is both welcoming and comfortable. This NY restaurant is famed for its family-friendly atmosphere and really good pizza.
12. Artone's Pizza
From the outside, this pizza spot on Seneca Street in South Buffalo has nothing enticing. But step inside, and the pizza will blow your mind. Everything is unique, with its sweet sauce having actual tomato seeds and mouthwatering cup-and-char pepperoni.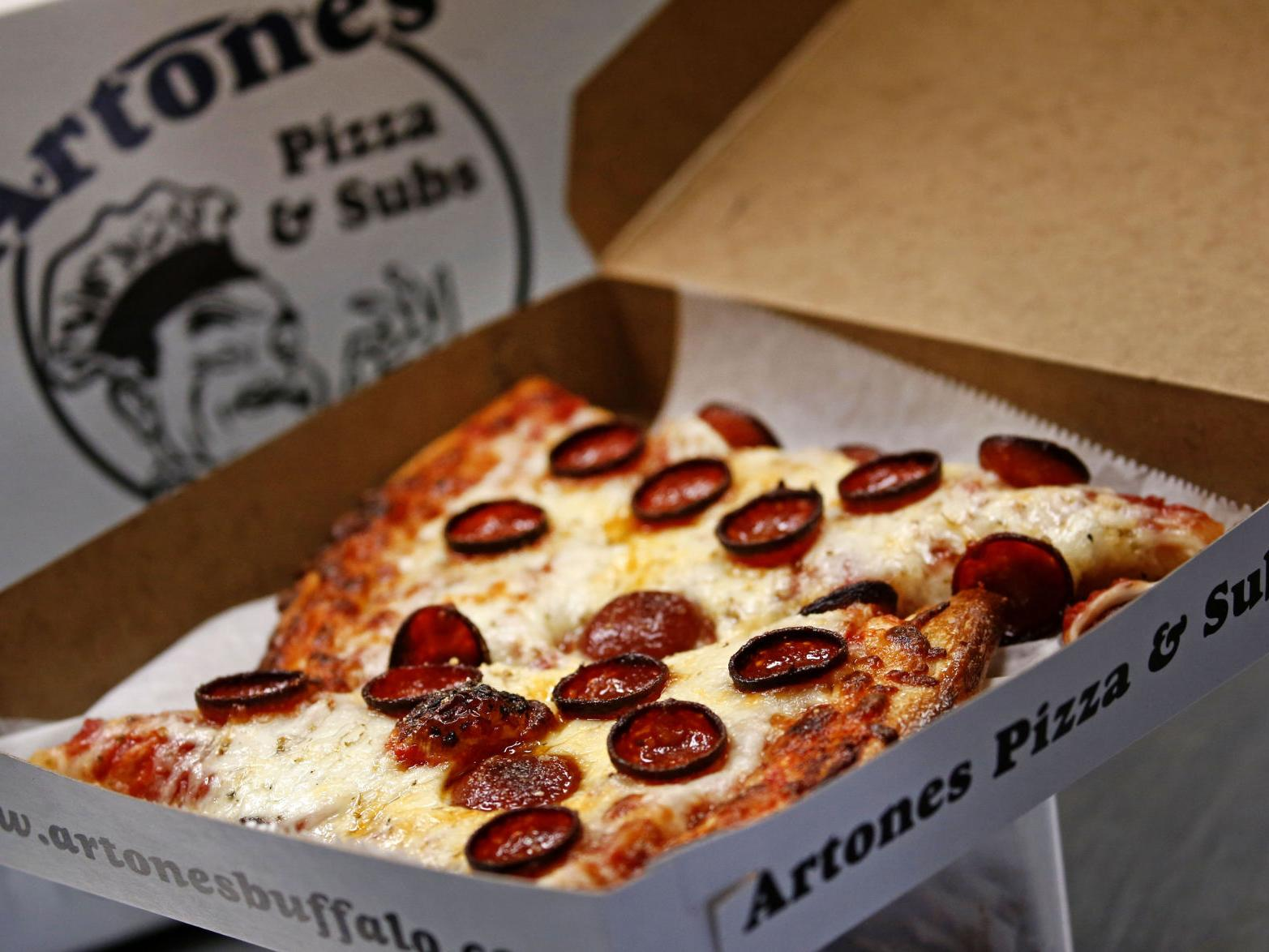 The patriotic signs will have you ready for any game, any day! Some of them have messages like, "This is America. We play in the snow, and we eat chicken wings and pizza. We love football."
13. Just Pizza
Established in 1992, Just Pizza has served a variety of buffalo-style pizza, plus chicken wings. Just pizza is famous for its fresh ingredients, including its dough. They don't use frozen dough like other places; all their ingredients are fresh and healthy.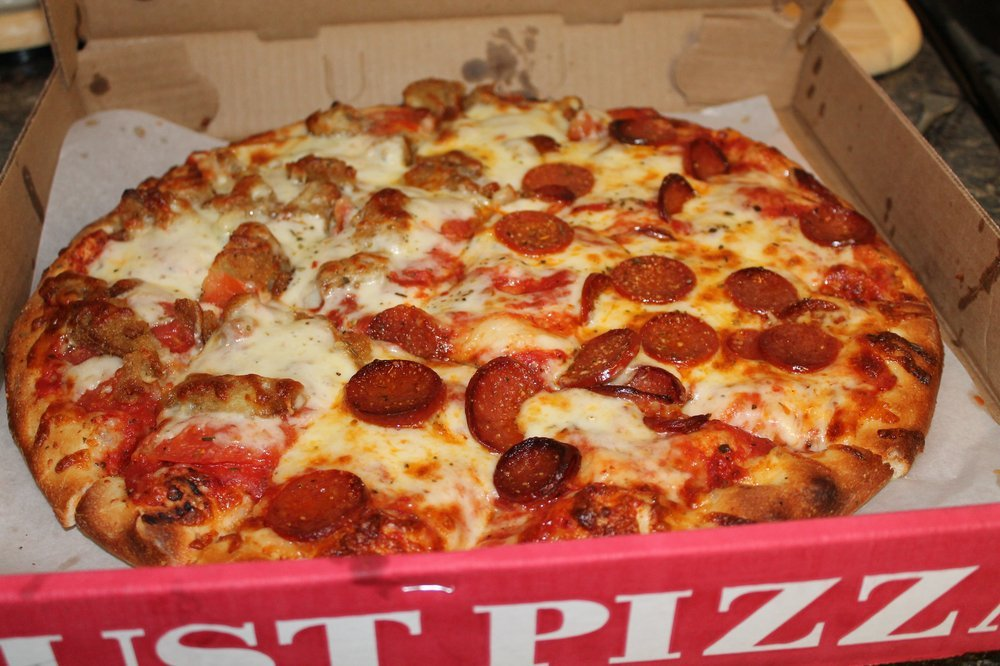 This restaurant is committed to fresh and healthy ingredients for those who love fresh and healthy food. And they ship their fresh ingredients to their other two locations daily.
14. Santora's Pizzeria
Santora's pizzeria is the oldest Buffalo pizza spot, with a well-browned undercarriage thicker than other Buffalo-style pizzas. The pepperoni is charred, and the sauce is sweet to the taste. The dark sauce makes every slice sweet and satisfying.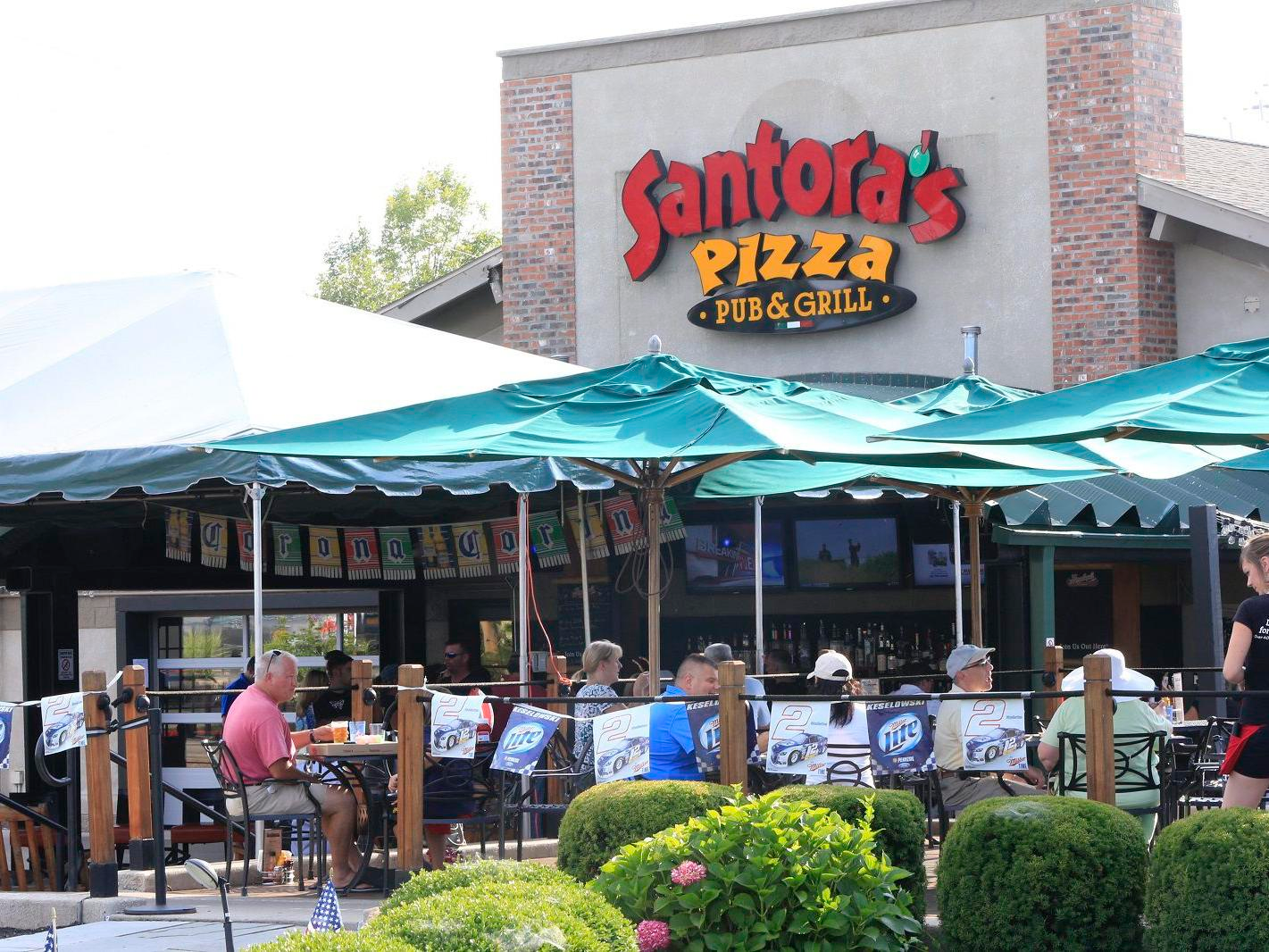 The locals know it as one of the best sports bars in West New York, and the food is a bonus. The staff is friendly, and every food on the menu is mouthwatering.
15. Franco's Pizza
This restaurant offers a wide variety of square-shaped pizzas in Buffalo. Their best-sellers are the Philly Cheese Steak and Chicken Bacon Ranch. They also offer other food like salad, sub, and famous wings!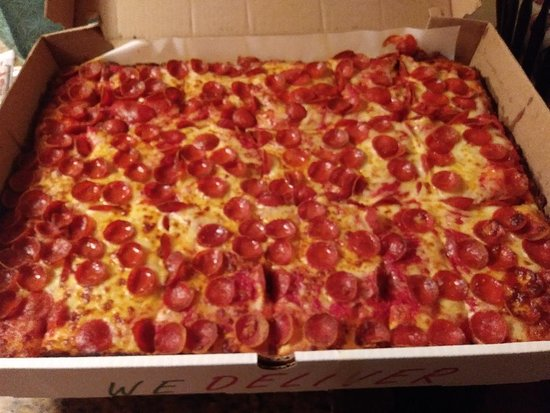 The best part about visiting this restaurant – it has gluten-free pizza. With Franco's, you are protected against allergies. So you can order and enjoy your pizzas without worrying about unwanted reactions. After a bite, you'll agree it should be ranked as one of the major chains with the best gluten-free pizza!
16. Broadway Bobby's Pizzeria
This pizzeria is one of the places to enjoy cheesy pizza and other delicacies. Their famous '5 Cheese Steak Pizza' have options such as sweet peppers, cheese, steak, and garlic crust. If you crave greasy foods, then this should be your go-to spot.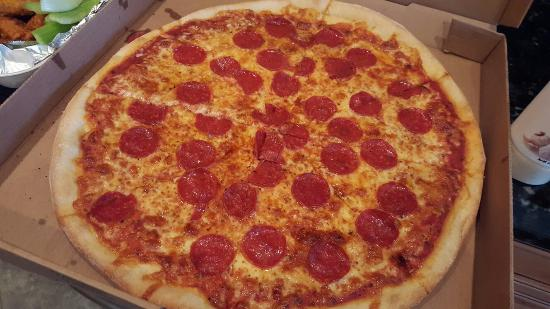 The crispy crust keeps customers coming and is also known for the best wings! Broadway Bobby's pizza is so mouthwatering you won't be thinking of how many calories are found in a slice of pizza. It's the full Buffalo experience whenever you find yourself near Niagara falls.
17. Deniro's Pizzeria
Every bite from Deniro's pizza offers a great flavor from their classic cup-and-char pie. The pepperoni is generously added, and the undercarriage is soft with a good amount of sauce. This delicious pizza is an awesome fast food to eat alone and relaxed.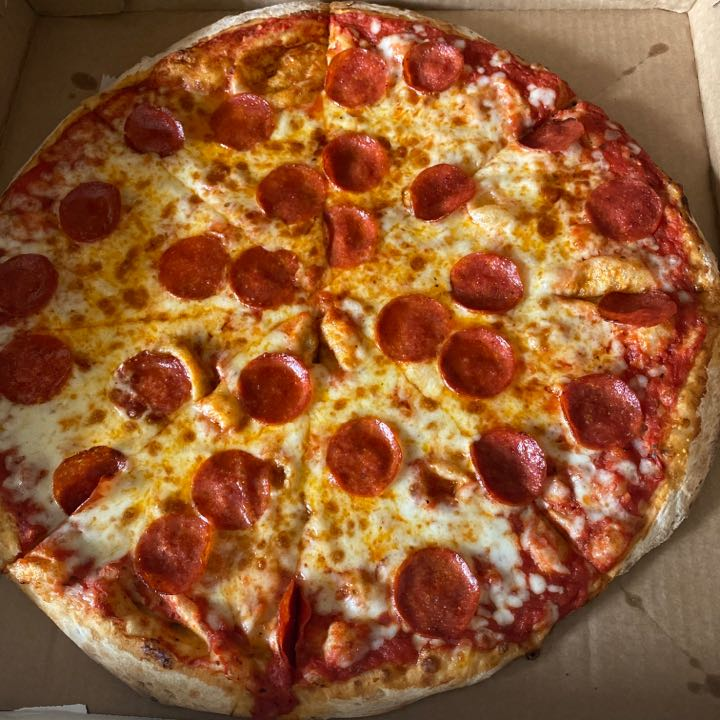 Image Credits: onebite.app
This pizzeria is one location you can't miss, whether you are leaving town or coming in. Located along the road, you are guaranteed a wonderful bite in your car!
18. Wise Guys Pizza
Located on Seneca St, Buffalo, NY, it offers a variety of pizzas, subs, and more than twenty flavors of chicken wings and salads. In the streets of South Buffalo, Wise Guys pizza is known for its beloved Tony Soprano pizza. This pizza has beer and cheese as the main base, with provolone, sun-dried tomatoes, and mozzarella.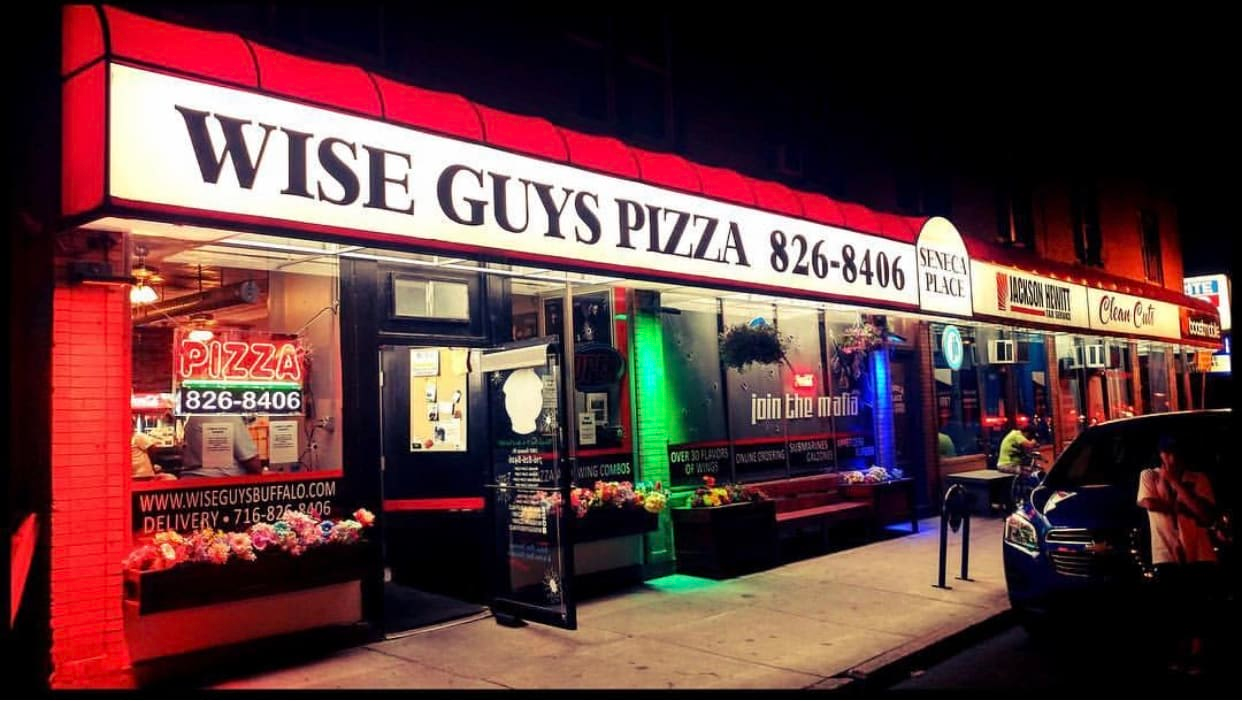 Not many places in New York offer pizzas with beer, so this restaurant stands out. So make a date and try out this signature slice with a difference.
19. Macy's
If you're not a big fan of salt and sauce on your pizza, Macy's is the place for you! This quiet place on Genesee Street in Buffalo offers cup and char Margarita pepperoni pizza that is the real buffalo slice. You'll see zesty grease seeping over the edges with every bite.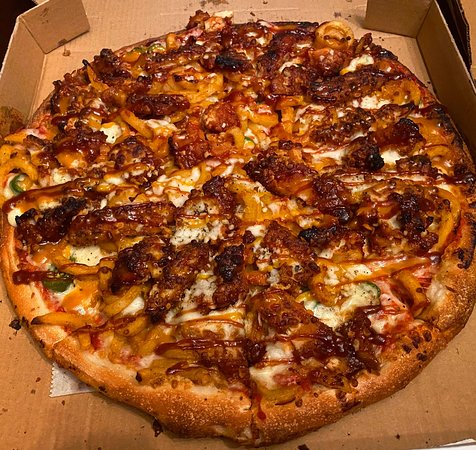 Image Credits: tripadvisor.com
Macy's offers delivery options and online orders. In addition, the place is a drive-through eatery that offers more Buffalo pizza. Macy's pizzeria remains the best answer to whether pizza without sauce should still be called pizza. And the prices are unbelievable!
20. Chuck's Pizza
This pizza place offers a variety of great food, like chicken wings, submarines, and pizzas. They have a variety of delicious pizzas, like the beef on Weck, which has a kummelweck crust. Then there are popular options like Chicken Finger pizza, topped with blue cheese, hot sauce, and chicken fingers.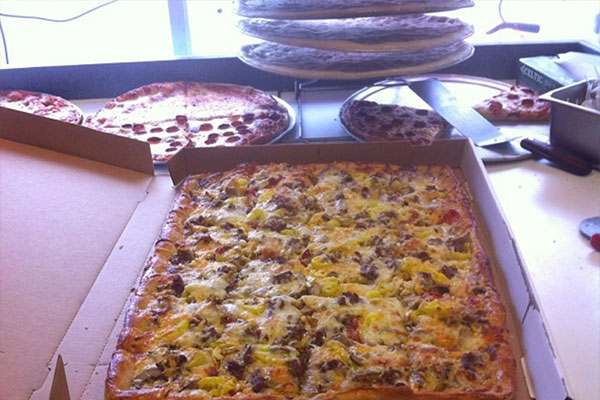 This pizzeria's menu ensures you enjoy its signature item while offering traditional options. In addition, Chuck offers famous and delicious chicken wings and more pizza to keep you smiling.
Conclusion
The city of Buffalo, at the peak of Niagara falls, has more to offer than its been commonly known for. Though it's been famed for the finger-licking wings for a long time, there is a variety of buffalo pizzas to enjoy.
Buffalo has the pizza you love from garlic knots, green olives, chicken fingers, sweet peppers, and more. At this rate, more restaurants will be making it to prestigious lists very soon. So whether you are visiting or just passing by, drop by one of the pizzerias and experience at least one location as you satisfy your cravings.