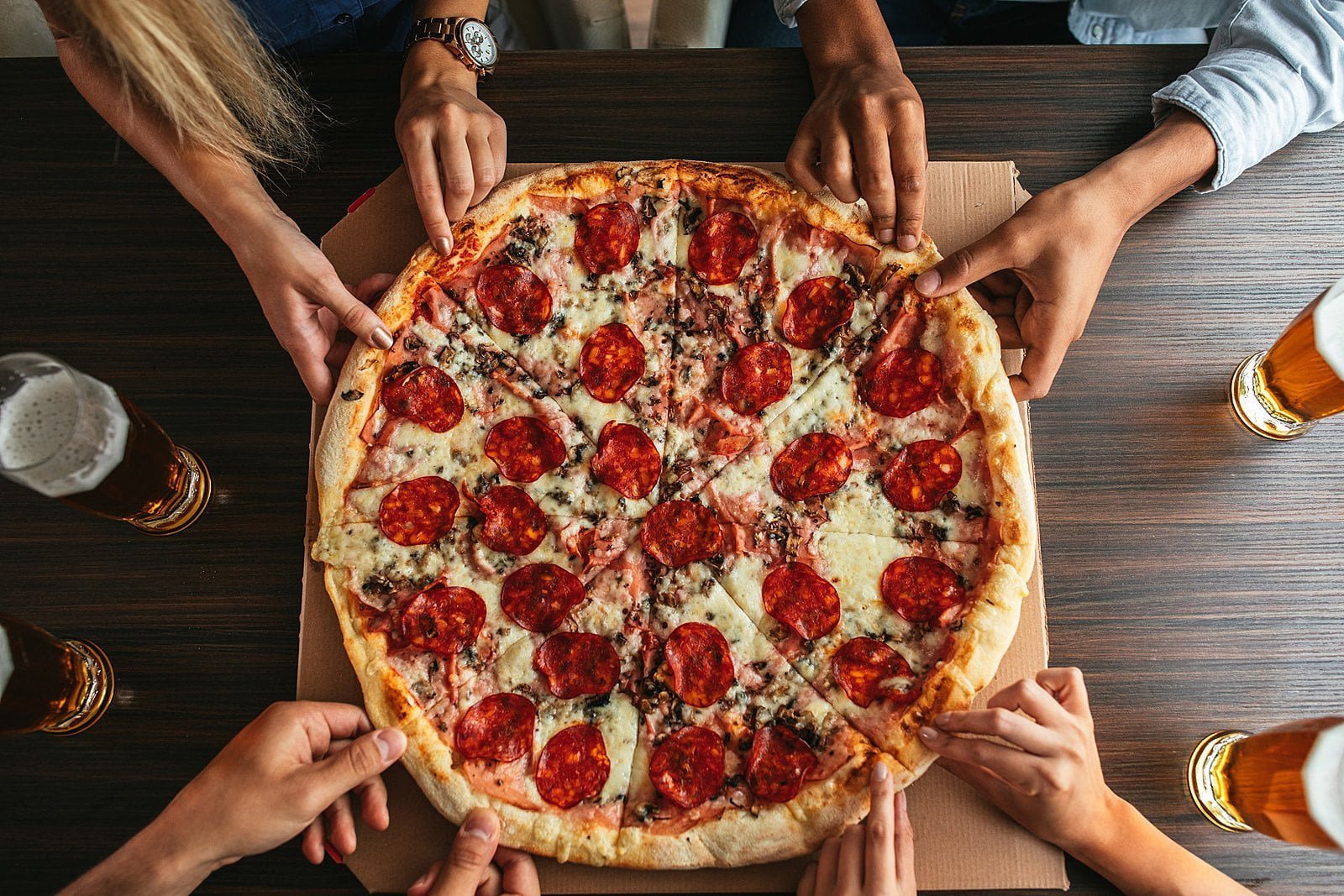 Fort Collins is famous for craft beer and pizza. It is also home to several colleges and universities, resulting in many restaurants serving various pizzas. You will find your favorite spot for these delicious treats when you hit the town because we have a list of where to find the best pizza in Fort Collins below.
The Best Pizza Places in Fort Collins
1. Beau Jo's Pizza
Image Credits: onlyinyourstate.com
Beau Jo's is known for its gluten-free and dairy-free thick braided crusts known as mountain pies. Additionally, it accommodates many customers thanks to the inviting atmosphere and flavorful pizza. It opened 4 decades ago in Idaho and has since expanded to 8 locations in the Front range.
Be sure to try the chicken, red sauce, black olives, artichoke hearts, tomatoes, and feta cheese chip pies when you visit the restaurant.
Another unique feature of this Colorado pizzeria chain is that they use honey instead of sugar in their pizza sauce recipe. The pizza dough is freshly made throughout the day. You will find pizza bottleson their tables so you can drizzle them over your crust pieces.
If you visit Beau Jo's with kids on a Thursday evening from 4-9 pm, your kids can eat for free as long you purchase an adult meal. However, they are quite pricey compared to the other joints.
2. Cozzola's Pizza
Image Credits: cm.coloradoan.com
Corina Miller purchased Cozzola's Pizza in 2018; however, it has been there for over 3 decades. Thankfully the new owner kept the original recipes the same after purchasing it.
Cozzola's Pizza is known for its big veggie, gluten-free Pizza and Italian roast beef gluten-free pizza. However, other varieties are available such as Chicago combo pizza and the Chicago combo gluten-free pizza. Additionally, you can choose herb and whole wheat poppy seed specialty crust and the traditional crust.
The most interesting feature of this eatery is that it allows customers to bake their pizza by allowing them to order an unbaked one. You can get creative and make your gluten-free pizza using salsa sauce, garlic sauce, garlic olive oil, black olives, fresh Roma tomatoes, or fresh mushrooms. The options are endless.
Tuesdays are for two for Tuesdays, where customers get $8 off two large combination specials. Cozzola's Pizza is an eatery to visit and try the omnivore pie. I like this pie because it is made of Italian sausage, red sauce, green peppers, pepperoni, red onions, and Canadian bacon.
3. Krazy Karls Pizza
Image Credits: cm.coloradoan.com
Krazy Karls is one of the busiest independent pizza joints in Fort Collins. It opened in 2010 at Campus West and has since expanded into another location, Timberland, for easy delivery services. It is truly a CSU pizzeria thanks to the local beer selection, numerous screens to watch the game, and decorations all over the restaurant.
Krazy Karls is known for its cream cheese topping and specialty pizza that separately happens each week in the two locations. The pizza makers at this pizzeria can experiment with different toppings to find the best pizza at an affordable price.
When you visit Fort Collins, kindly try the north-of-the-border pie made of green chilies, red sauce, cream cheese, and pepperoni. Customers who call between 5 and 8 pm on Mondays and Thursdays get a large topping pizza. This specialty is known as beat the clock.
4. Mama Roni's Pizza
Image Credits: mamaronispizza.com
Jill Ronen founded Mama Roni's Pizza in 1988 but no longer owns it today. However, her legacy carries on in the pizzeria. It has since expanded into two locations: Spring Creek Lane and Timberline Road.
Mama Roni's Pizza is well known for its stuffed giant pizza rolls and thick-crust pies. It is one of those eateries that make its signature pizza dough from scratch every day. Additionally, they only use fresh vegetables instead of frozen ones.
This restaurant uses organic ingredients because they use tomatoes grown in Stanislaus Valley, CA, for their pasta and pizza sauces. The tomatoes are canned hours after picking them and later seasoned with 100% mozzarella cheese without any fillers or additives.
Their best bargain happens on specialty Wednesdays when customers can buy a large pizza for the prize of a medium one. When you visit Mama Roni's Pizza, I recommend you try the house pie made of pepperoni, red sauce, Canadian bacon, onions, sausage, green peppers, and mushrooms.
5. Totally 80's Pizza
Image Credits: denver7.com
Imagine being able to travel back to the 1980s! That is exactly what the Totally 80's Pizza place will do for you. It is an 80s-themed pop culture restaurant established in 2014 in Fort Collins. It is a tourist destination for anyone who visits Colorado, thanks to the vintage toys and 1980s memorabilia used to decorate the restaurant.
Totally 80's Pizzeria is known for specialty pizza made using dough mixed with water and fermented naturally. Their pizza also includes 14 different herbs and spices. Totally 80's Pizza most common toppings are veggies, meat, and fresh cheese.
6. Slyce Pizza Co.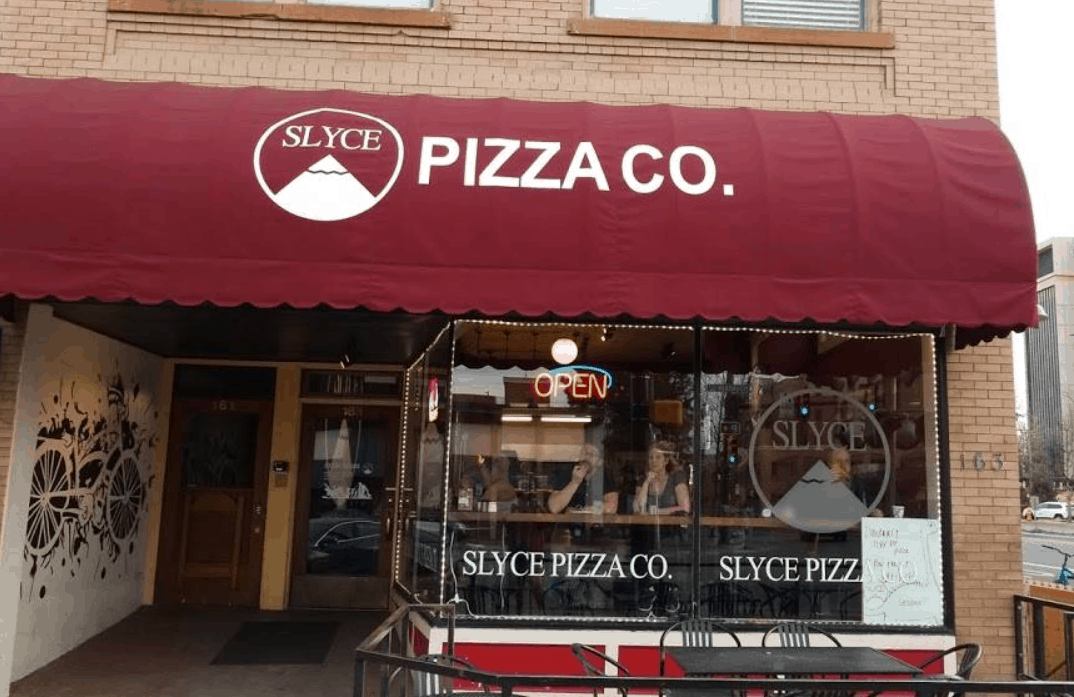 Image Credits: bacinos.com
Slyce Pizza Co was opened in 2014 by a trio of friends who met in college. They have perfected the craft of making pizza, with over 30 varieties on their menu. Depending on your taste, they sell their pizza in 12″ and 20″ sizes and slices.
Additionally, Slyce Pizza Co experiments with all sorts of toppings you can imagine. They include chicken tenders, smoothed in barbecue sauce and ranch, as well as macaroni, cheese, and waffles. Therefore, this is the spot to visit if you are feeling adventurous. However, they are quite pricey, considering the pizza size they serve.
7. Cosmo's Pizza
Image Credits: colorado.edu
Cosmo's Pizza is a Boulder-based pizzeria chain that opened an outlet in Fort Collins in 2013. If you are a spicy ranch dipping sauce fan, this is the place to go. It is always open till midnight, making it the ideal pizza joint after partying all night.
They serve pizza by the slice unless you are willing to wait for half an hour for them to make you a fresh one. The pizza slices are really good and affordable. Unfortunately, this is not the pizza place to visit before the sun sets.
8. Blackjack Pizza & Salads
Image Credits: rhinoclubcard.com
Blackjack Pizza & Salads is Colorados's largest pizzeria chain serving college students in the west campus region since 1983. It was opened by a former Domino's Pizza employee, Vince Schmuhl.
They are famous for their original hand-tossed pizza and rectangular pan pizzas. However, this is not the only delicacy available, they also make other varieties, such as Detroit-style pizza and circular crust pizzas, so you can select them when ordering.
The secret behind their delicious pizza is the perfect blend of their ingredients. They include custom-made parmesan/Romano cheese without any water added, hand-picked vine-ripened tomatoes, and their signature spices.
Be sure to try the jackpot pie when you get a chance to visit Fort Collins. It contains pepperoni, red sauce, Italian sausage, ground beef, ham, green peppers, red onions, mushrooms, black olives, and green olives.
9. Panhandler's Pizza
Image Credits: panhandlerspizza.com
The best pizza place in the north of Colorado with pan-style pizza that has been available by the pie or slice since 1975 is Panhandler's Pizza. The west campus pizzeria closed in 2017 and reopened in midtown fort collins under new ownership with the same classic recipes.
They are the ideal restaurant if you are catering for a large event because they can handle bulk orders and deliver on time. You can dine in, pick up, or order delivery for their dish deep pizza, whatever suits your needs.
10. Pizza Casbah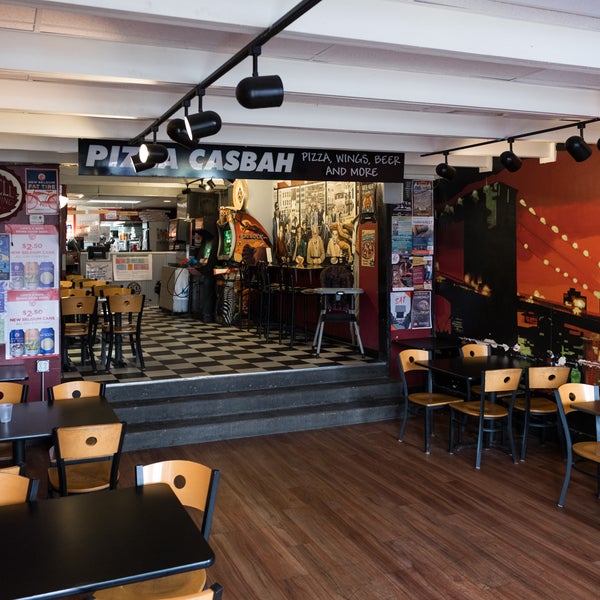 Image Credits: foursquare.com
Pizza Casbah has been offering customers delicious and fresh pizza since 1999. If you are from New York, you will love Pizza Casbah because they are well-known for their 30-inch New York-style pizzas with endless toppings.
Their signature pizzas are baked and topped with fresh meat, sauces, high-quality cheese, and veggies. They also serve their pizzas in food carts at area events. Pizza Casbah's best bargain happens on Mondays and Tuesdays between 12 pm and 6 pm, where you buy one and get one half off the specialty slices.
The Gyro Pizza comes highly recommended by most people. So you can try it out when you are in Fort Collins, as it is made of red onions, gyro meat, lettuce, fresh tomatoes, and drizzled tzatziki sauce.
11. Restaurant 415
Image Credits: loopnet.com
Restaurant 415 is one of the best pizza places specializing in Americano Del Sur pizza. It was first opened in 2012 and sold to new owners in 2015 who haven't changed the original recipe for their signature pizzas.
They use various toppings such as tomatillos, garbanzo beans, and jalapenos. Restaurant 415 has also been featured in the Food Network's "Diners, Drive-Ins and Dives" show.
12. Mac'N Food Truck
Image Credits: macnfoco.com
Mac'N food truck has competed twice and taken the second position in the "Guy's Grocery Games." This Fort Collins food truck has been well known for its mac and cheese pizza since 2015. Some of their most delicious combinations include spicy swine mac, barbecue chicken mac, and pickle jar mac.
Their menu always changes, so check what they are serving before ordering. Some of their toppings include crisp honey apples, lobster tails, sun-dried tomatoes, pickled veggies, chipotle braised pork, baby arugula, bacon, and crispy pork chorizo.
13. Pulcinella Pizzeria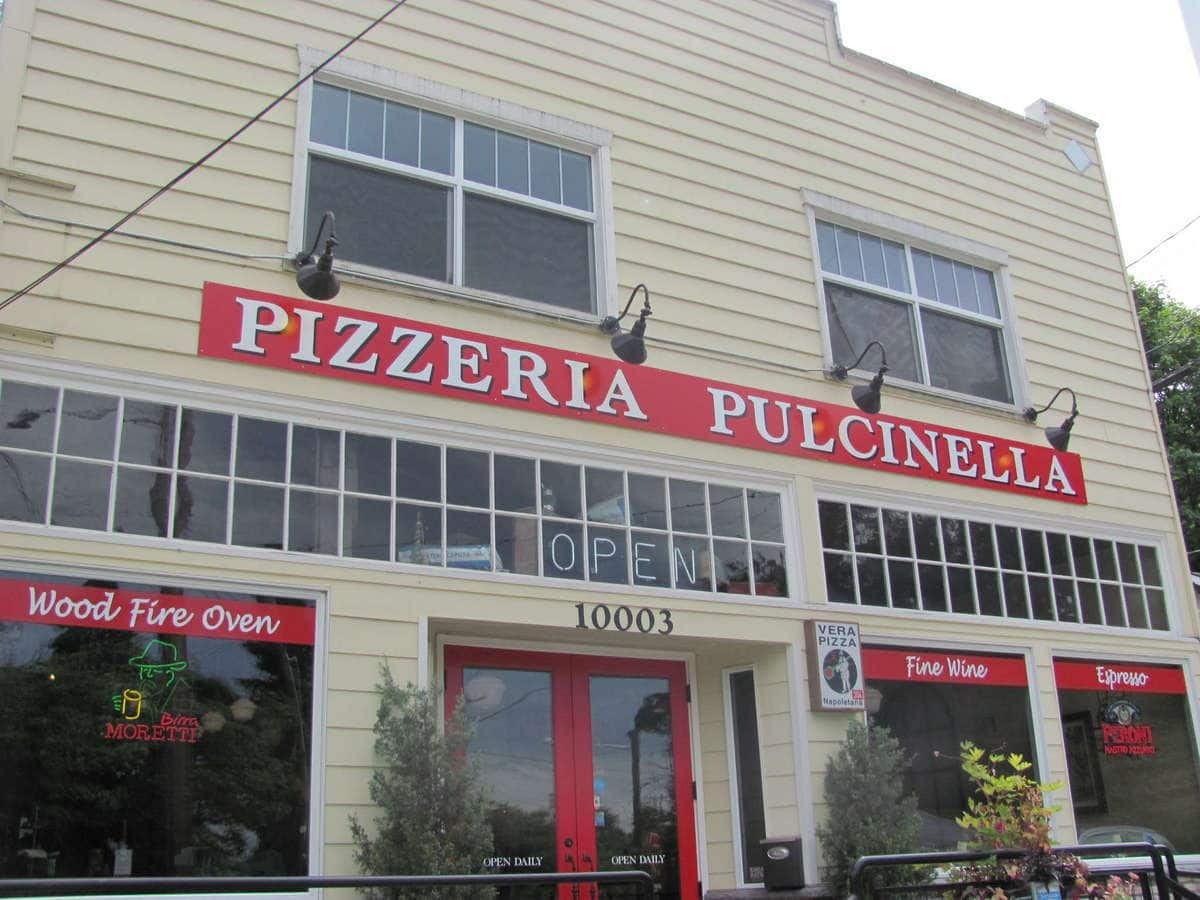 Image Credits: zomato.com
Mary Hart established the first Pulcinella Pizzeria and wine bar in 1991 on Drake road. In 2003 it expanded into a second location on Harmony road; later, other outlets were opened on Lafayette and Loveland.
Here you will find Neapolitan pizza and thinner New York-style pizza crust. They generally use toppings such as red onions, mozzarella cheese, gourmet toppings, black olives, and mushrooms.
All Pulcinella Pizzeria outlets are open daily and offer carry-out and delivery. However, you can only order Margherita pizzas on Mondays.
14. Marco's Pizza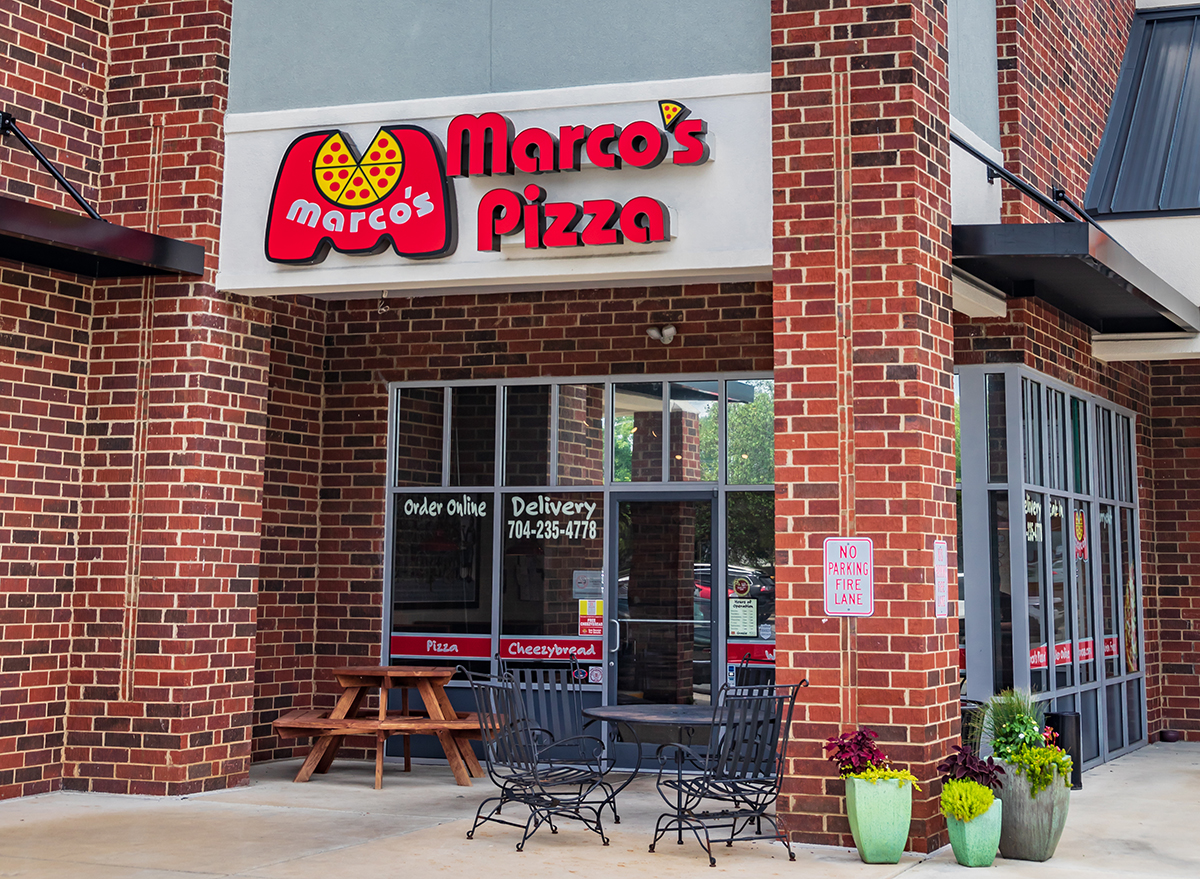 Image Credits: eatthis.com
Marco's Pizza is one of the best pizza-themed restaurants in Fort Collins. They are famous for their aroma meats, deluxe Uno and chicken florentine pizzas typically made of pepperoni, cheese, mushrooms, and Italian sausages.
At Marco's Pizza, you can choose a classic, thin or thick crust. It is important to call and inquire about their operational hours, as they normally fluctuate.
15. Panino's Restaurant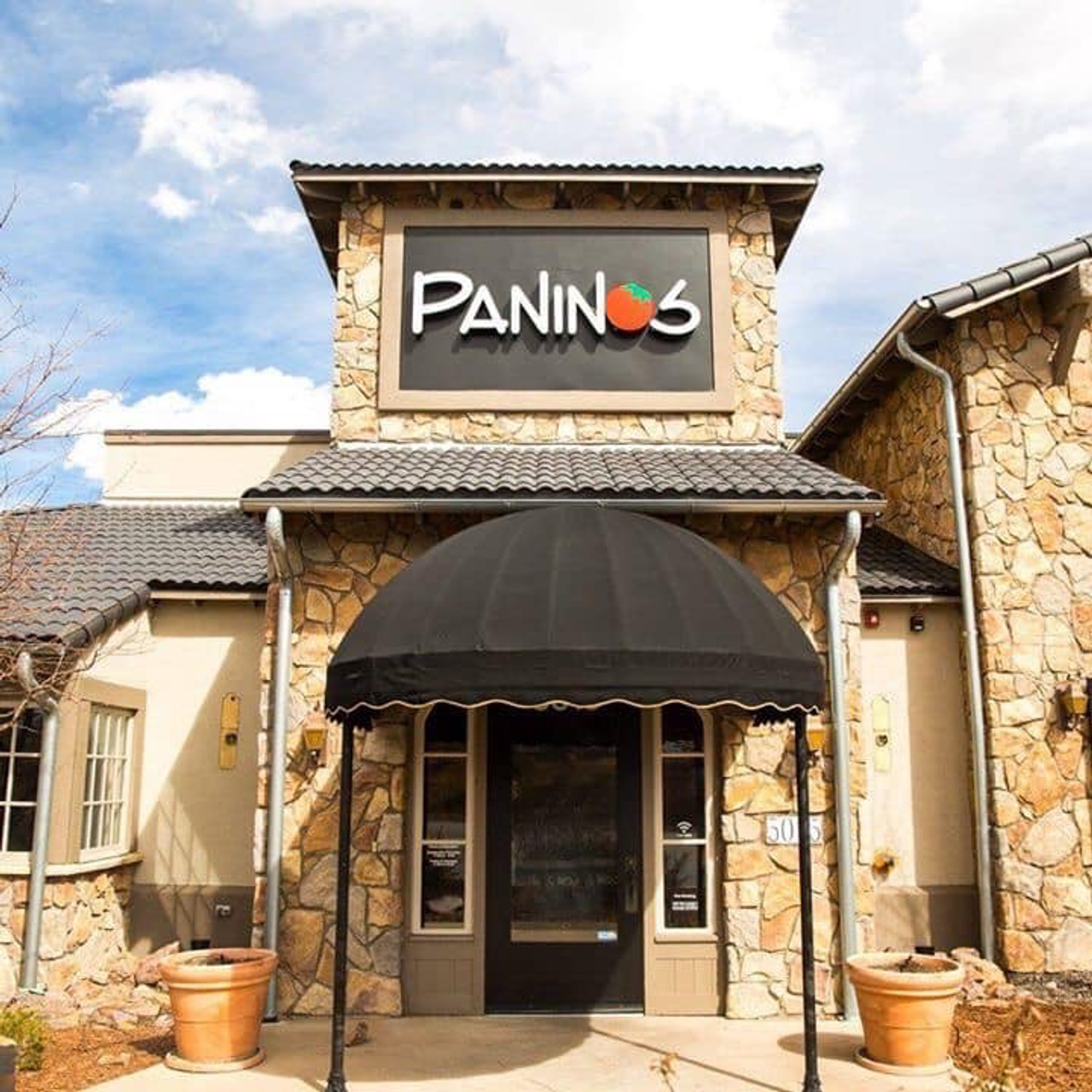 Image Credits: opentable.com
Panino's Restaurant was established 35 years ago and is located between the CSU campus and the Hilton in Fort Collins. It is well known for its Panino sandwich. However, they do also make delicious New Artisan Neapolitan Style pizzas.
They use Naples baking techniques combined with old-world ingredients and recipes to achieve their Italian-style pizzas.
Panino's is the right place to order your pizza if you are a fan of rectangular pizzas. However, if you get the chance to eat from Panino's, I highly recommend you order their deep-dish pizza or Neapolitan artisan pizza.
Conclusion
Fort Collins is full of pizza joints that meet the demands of the students enrolled in colleges and universities. Some reasons why students in Fort Collins love these local restaurants are listed here.
Some of the pizza places offer delivery, while others you have to dine in. Most of these restaurants create pies as the customers watch, with a single price for each pizza, regardless of the toppings you select.
Therefore you need not worry if you are moving to Fort Collins and are used to the service at Subway or Chipotle, as most of these joints hold or less the same standard.